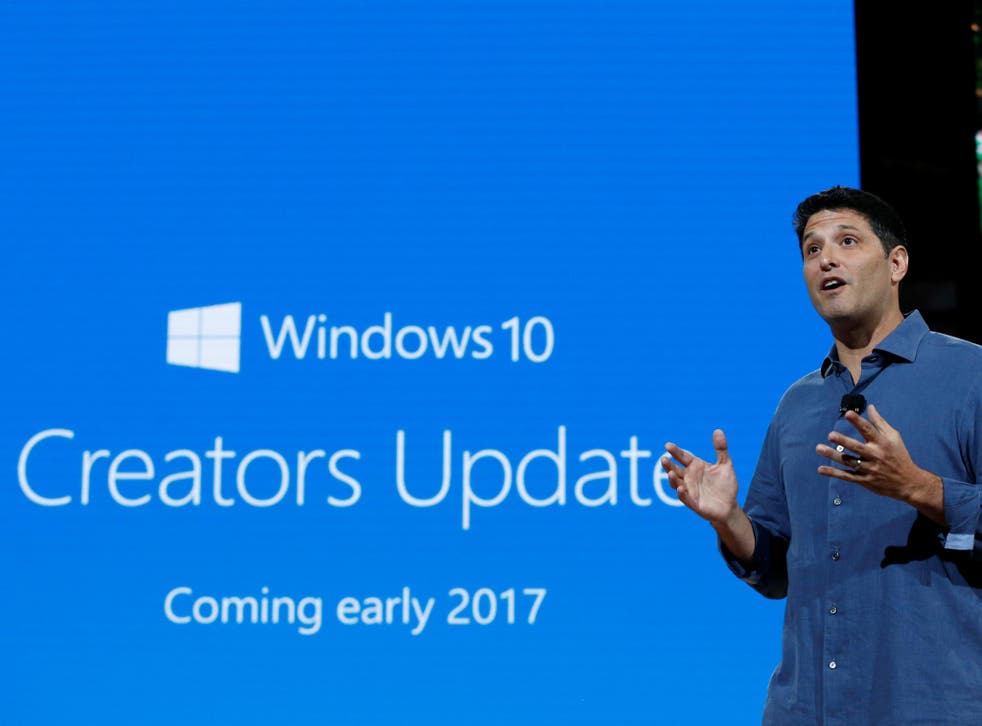 Windows 10 Creators Update: Microsoft warns users of 'issues'
Customers should sit tight and wait for the company to roll the new software out to their machines
Microsoft has advised Windows 10 users against downloading the Creators Update before their computers become eligible for it.
The company released the new software two weeks ago, but has decided to roll it out to users in stages, partly because it doesn't want to overwhelm its servers.
However, that's not the reason behind the unexpected warning issued this week.
Gadget and tech news: In pictures

Show all 25
Microsoft says there are "issues" with the new software, which customers could be exposed to if they download the update manually, using the Windows 10 Update Assistant.
Instead, they should sit tight and wait for their computer to become eligible for the update.
Newer, high-end machines, such as Microsoft's Surface Book, will automatically receive the update ahead of others, as they should be better-equipped to deal with potential bugs.
"Blocking availability of the update to devices we know will experience issues is a key aspect of our controlled rollout approach," wrote John Cable, Microsoft's director of program management for Windows servicing and delivery, in a blog post.
"We decide what to block based on user impact, and blocking issues are a high priority for us to address as quickly as possible. During the time it takes to address an issue, we want to limit the number of customers exposed to that issue."
Early feedback from users revealed that the new software created connectivity issues with PCs that use a certain type of Broadcom radio, and Microsoft reacted by blocking other machines equipped with that particular radio from the Creators Update.
"It's important to note that when customers use the Software Download Site to manually install the Creators Update they bypass many of these blocks. Therefore, we continue to recommend (unless you're an advanced user who is prepared to work through some issues) that you wait until the Windows 10 Creators Update is automatically offered to you."
It's unusual that users can still choose to manually update their systems, and while it's disappointing to learn that the Creators Update isn't ready for everyone, bugs in the system were to be expected at this early stage.
Last year's Anniversary Update took seven months to reach 90 per cent of the Windows users eligible for the upgrade, and data from AdDuplex shows that the Creators Update has only reached 10 per cent of Windows machines so far.
Join our new commenting forum
Join thought-provoking conversations, follow other Independent readers and see their replies