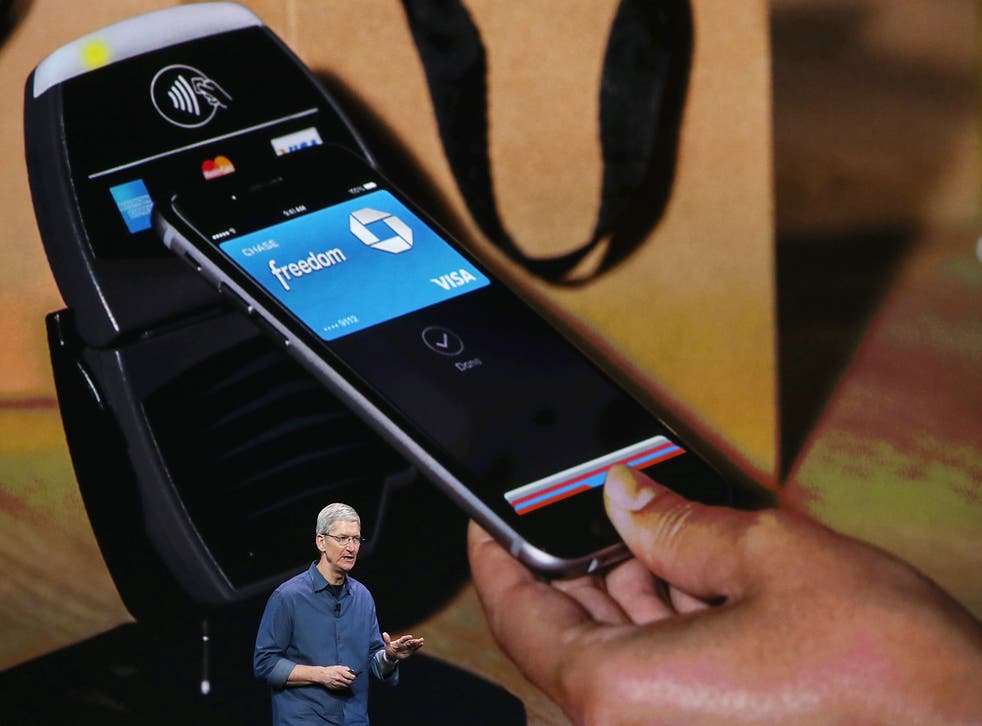 WWDC 2015: Apple Pay coming to UK in July
Company announced contactless payment system last year, but it has only made it to the US so far
Andrew Griffin
Monday 08 June 2015 20:50 Comments
Apple is finally launching its Apple Pay contactless system in the UK, a year after it was announced. But data from the US indicates that many remain sceptical about the system.
The feature lets people make payments by waving their iPhone, iPad or Apple Watch over the contactless payment terminal. But since it works using agreements with banks and credit card companies, Apple must make agreements with partners in each country, and that is thought to have held back the release in the UK.
Over 250,000 shopping locations in the uK will accept the system, Apple said. It is powered by tie-ups that include all the major British banks as well as many popular high street shops, like M&S.
Apple made the announcement at its Worldwide Developers Conference. It will be available next month, Apple said.
Apple also revealed new updates for Apple Pay, including letting people add store credit cards and allowing them to collect loyalty points at retailers.
The system was announced almost exactly a year ago, at last year's WWDC. While other systems such as Android long allowed for such payments, Apple hoped to increase the take-up by announcing the system with a wide range of banks and shops.
But most shops are still not taking the payment system, according to data reported by Reuters.
Fewer than a quarter of the top 100 US shops take the system, and nearly two-thirds said that they won't be accepting it this year, according to the Reuters data. Only four companies have plans in place to join the programme.
Apple Pay is one of many attempts to make contactless payment systems using phones work as standard, after years of infighting, problems with getting everything working on the same standards, and a lack of demand from customers. Apple hopes that its system can catch on because of the widespread use of iPhones, and Tim Cook said at the beginning of the year that 2015 would be "the year of Apple Pay".
In pictures: iPhone 6 goes on sale

Show all 12
As well as working in real shops, Apple Pay is also a way to pay for things online without logging in. It uses the Touch ID fingerprint sensor as well as other technology to keep payments secure.
Apple's WWDC is set to be held on Monday evening UK time. A range of new features are expected to be announced, including Apple's new music streaming service — it's still unclear whether that too will be released in the UK.
Register for free to continue reading
Registration is a free and easy way to support our truly independent journalism
By registering, you will also enjoy limited access to Premium articles, exclusive newsletters, commenting, and virtual events with our leading journalists
Already have an account? sign in
Join our new commenting forum
Join thought-provoking conversations, follow other Independent readers and see their replies