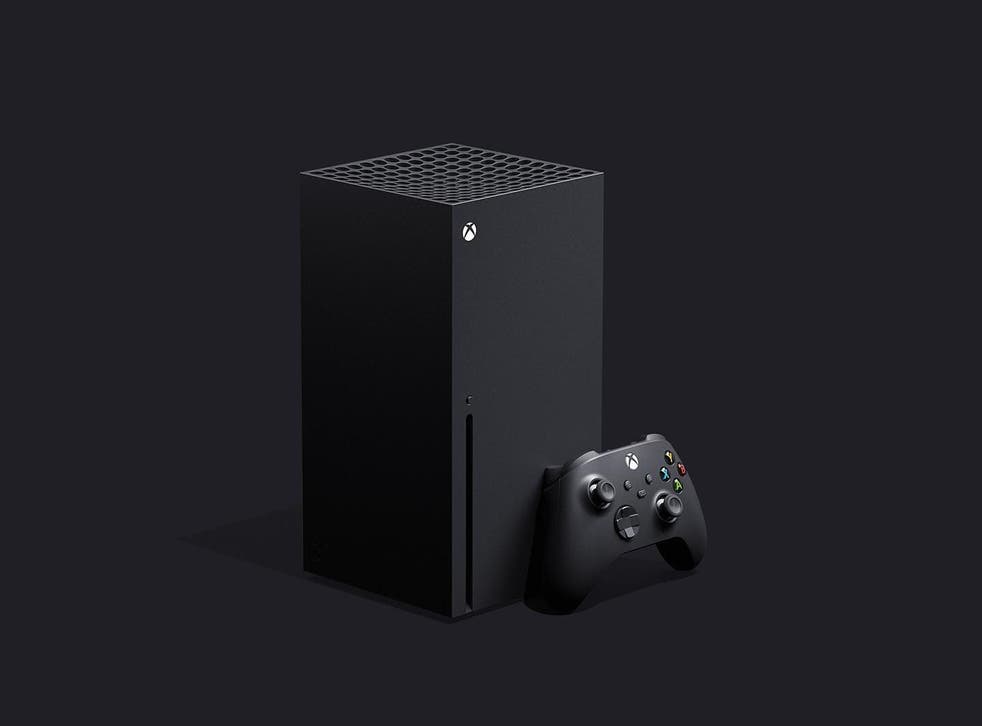 Xbox Series X: New console's 'velocity architecture' will eliminate loading times and allow for bigger worlds in games, Microsoft claims
Design allows console to perform better than its specs might suggest, company says
Andrew Griffin
Tuesday 14 July 2020 17:04 Comments
Microsoft has revealed the new "velocity architecture" underpinning its upcoming Xbox Series X.
The console includes a design that allows it to perform better than the specs themselves might suggest, the company claimed, as a result of the way the various parts work together.
That increased performance has already allowed the company to create games with "entirely new rendering techniques to the virtual elimination of loading times, to larger, more dynamic living worlds where, as a gamer, you can choose how you want to explore", Jason Ronald, director of program management for Xbox Series X said in a new blog post.
The claim is similar to those made of the PlayStation 5, which is expected to launch alongside the Xbox Series X in the holiday period at the end of this year. Both companies have claimed that developers will be able to do away with the loading screens – or the in-game elements that hide them away, by trapping people into a hallway, for instance – because of the improved speed of the console.
Sony has spent much of its time talking about the PS5's SSD, arguing that the storage will allow assets and information to be served to the player much more quickly, and in turn stopping loading as well as allowing for much richer games.
Now Microsoft has made similar claims about its "Velocity Architecture", which ties together a variety of different pieces of hardware and software in the new console. "If our custom designed processor is at the heart of the Xbox Series X, the Xbox Velocity Architecture is the soul," Mr Ronald said.
The four main components that the company referred to are the custom-designed SSD for storage, as well as a host of different software layers that will make games load more quickly. They are hardware accelerated decompression blocks, which allows for game assets to be made ready for the player much more quickly; a new DirectStorage API that allows developers to more quickly pull files from storage, which should do away with load times; and Sampler Feedback Streaming, which means that the Xbox will only load textures into a game if it really needs them, thus taking some of the load off the hardware.
"As the industry's most creative developers and middleware companies have begun to explore these new capabilities, we expect significant innovation throughout the next generation as this revolutionary new architecture enables entirely new scenarios never before considered possible in gaming," Mr Ronald claimed. "The Xbox Velocity Architecture provides a new level of performance and capabilities well beyond the raw specifications of the hardware itself."
As well as providing better experiences in games, the new Velocity Architecture has allowed Microsoft to add new features such as Quick Resume, which allows players to pick up exactly where they left off in a variety of different games, Mr Ronald said.
Register for free to continue reading
Registration is a free and easy way to support our truly independent journalism
By registering, you will also enjoy limited access to Premium articles, exclusive newsletters, commenting, and virtual events with our leading journalists
Already have an account? sign in
Join our new commenting forum
Join thought-provoking conversations, follow other Independent readers and see their replies