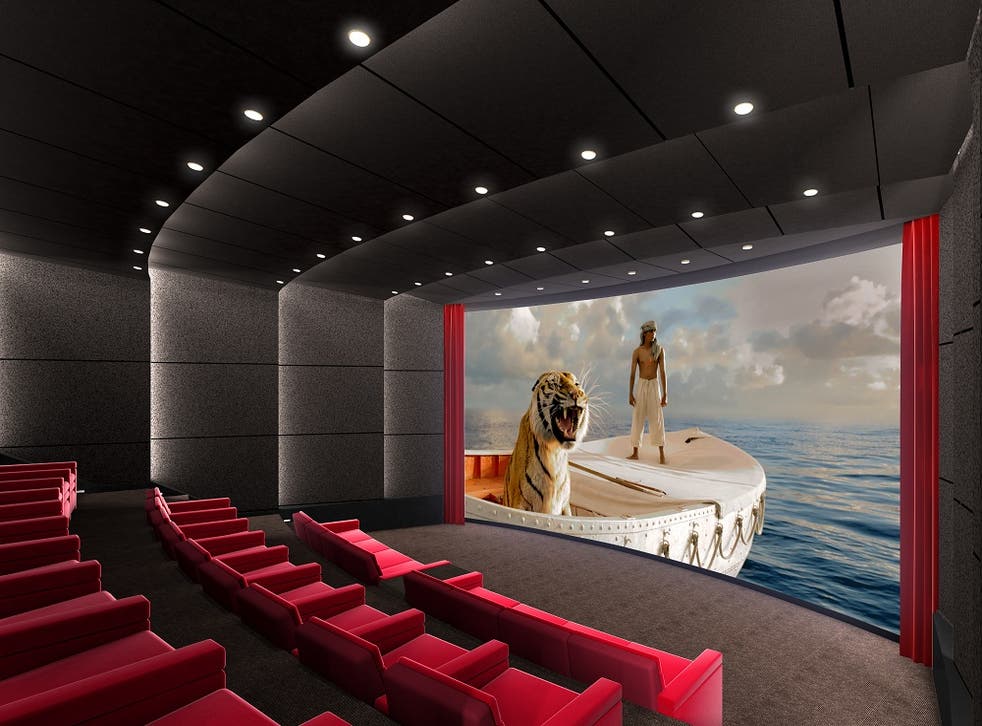 You can now buy your own private IMAX theatre
Several customers have already ordered them for their yachts
Christopher Hooton
Wednesday 04 March 2015 15:06 Comments
If you're rich enough to afford your own castle made entirely out of parmesan cheese, then you might want to consider turning one of its rooms into an IMAX cinema for a mere £1.8 million.
IMAX is entering the home cinema market for the first time with its Private Theatre, which features dual commercial grade 4K projectors, IMAX surround sound technology, laser imaging sound system and custom handmade speakers.
The package comes with five years of cover and 24/7 technical support, though most problems are fixed before you've even noticed them, as the theatre is connected remotely to IMAX HQ where any issues are monitored and engineers are dispatched within 24 hours.
As you'd really hope for £1.8 million, installation is included in the price.
The Private Theatre comes pre-loaded with 200 films including recent releases and has all the necessary cables for DVD, cable TV and gaming. Yes,you can play Mario Kart in an IMAX.
The only minimum requirement is that you have room for a 10ft screen and projection booth.
IMAX said that certain customers have already placed orders to have the Private Theatre installed on their yachts.
Register for free to continue reading
Registration is a free and easy way to support our truly independent journalism
By registering, you will also enjoy limited access to Premium articles, exclusive newsletters, commenting, and virtual events with our leading journalists
Already have an account? sign in
Join our new commenting forum
Join thought-provoking conversations, follow other Independent readers and see their replies