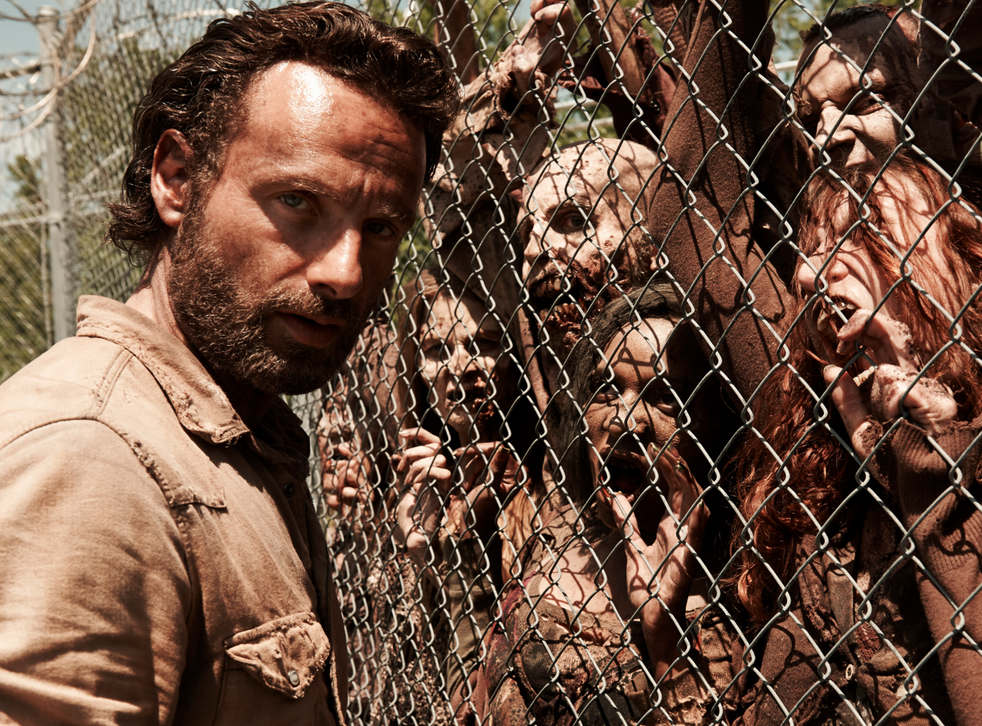 UK's plans for zombie attack revealed: Most people have no idea what they would do in the apocalypse
Most people expect to hole up and hide away at home
Andrew Griffin
Friday 08 September 2017 11:14 Comments
Most people are entirely unprepared for a zombie outbreak, according to new research.
Only 11 per cent of people have a plan for what they'd do in the case of an outbreak of undead flesh eaters sweeping the country, YouGov has found. And it is only really the young who are planning, with only 3 per cent of people over 55 having decided what they'd do.
For the most part, those plans are the same: 45 per cent of people say they would hole up somewhere to wait it out, for instance. And the plans are not especially proactive, with only 15 per cent of people saying they would look to rescue their friends, and 13 per cent saying they'd kill zombies.
Gadget and tech news: In pictures

Show all 25
Among the people who had a plan, 9 per cent of people said they wouldn't tell the pollsters, suggesting there may be secret plans that are as yet undisclosed.
Those people might hope that the government would take the lead instead, and 6 per cent of people say the state needs to do more to plan for an outbreak. But in fact the government doesn't have a great deal of contingencies ready for the apocalypse, a previous Freedom of Information request confirmed.
"In the event of an apocalyptic incident (eg zombies), any plans to rebuild and return England to its pre-attack glory would be led by the Cabinet Office, and thus any pre-planning activity would also taken place there," the Ministry of Defence said when asked about its response by a member of the public.
"The Ministry of Defence's role in any such event would be to provide military support to the civil authorities, not take the lead. Consequently, the Ministry of Defence holds no information on this matter."
In the US, plans are much more clear. Both the Pentagon and FEMA have plans to deal with zombies, though that might be because fictional monsters tend to emerge there more.
Register for free to continue reading
Registration is a free and easy way to support our truly independent journalism
By registering, you will also enjoy limited access to Premium articles, exclusive newsletters, commenting, and virtual events with our leading journalists
Already have an account? sign in
Join our new commenting forum
Join thought-provoking conversations, follow other Independent readers and see their replies