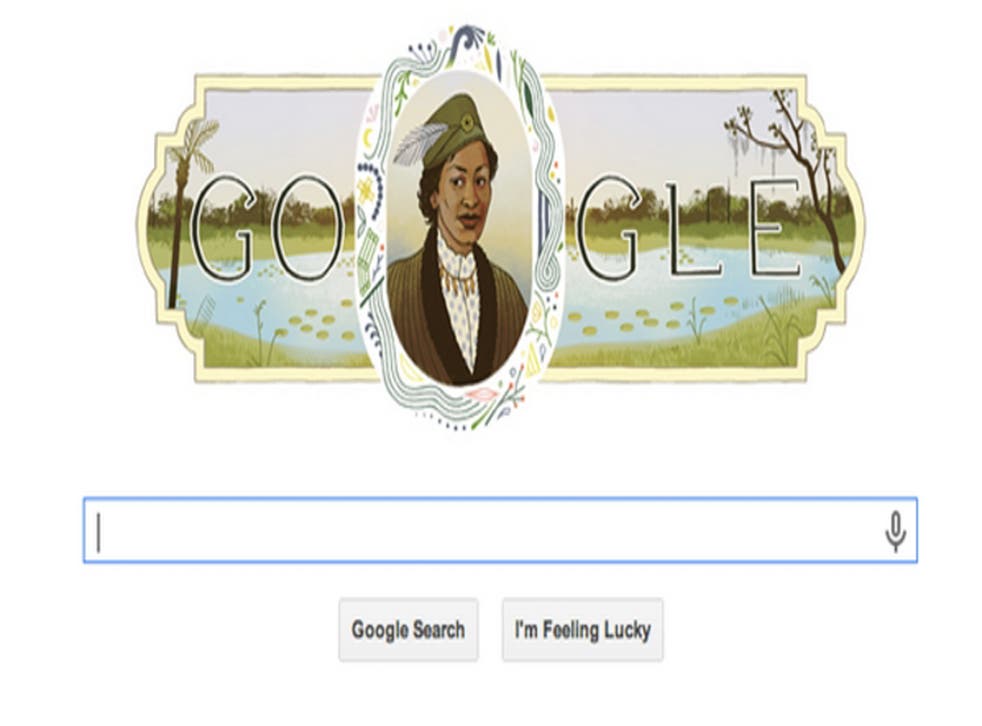 Zora Neale Hurston celebrated in the US with a Google Doodle on her birthday
The prolific writer and activist died in poverty in 1970, but soon came to be considered one of America's greatest writers
Today's Google doodle celebrates the 123rd birthday of Zora Neale Hurston, the African American author most famous for her 1937 novel Their Eyes Were Watching God.
Available to users in the US, the doodle depicts an illustrated portrait of Hurston set against a lake encircled by trees, a scene reminiscent of the Southern America she spent much of her life exploring.
Born in 1891, Hurston grew up in Alabama, the daughter of two former slaves. In 1925 she moved to Harlem, where she befriended the young luminaries of the Harlem Renaissance, including the poets Langston Hughes and Countee Cullen.
Based on her experiences travelling in the Caribbean and Deep South, her work, which included four novels and over 50 short stories, essays and plays, influenced writers such as Toni Morrison and Ralph Ellison. Known for her quick wit, she once wrote: "Sometimes, I feel discriminated against, but it does not make me angry. It merely astonishes me. How can any deny themselves the pleasure of my company? It's beyond me."
Despite dying in obscurity in 1970, her writing became widely recognised after Alice Walker's 1975 essay "In Search of Zora Neale Hurston". In the essay Walker described how emotionally connected she had become to Hurston's work, and how she felt when she visited her unkept grave.
"It was impossible for me to cry when I saw the field full of weeds where Zora is," she wrote. "Partly this is because I have come to know Zora through her books and she was not a teary sort of person herself; but partly, too, it is because there is a point at which even grief feels absurd."
Walker's essay introduced a new generation to Hurston's work, and in 2010, Their Eyes Were Watching God was selected as one of the greatest English-language novels ever written by Time magazine.


Join our new commenting forum
Join thought-provoking conversations, follow other Independent readers and see their replies