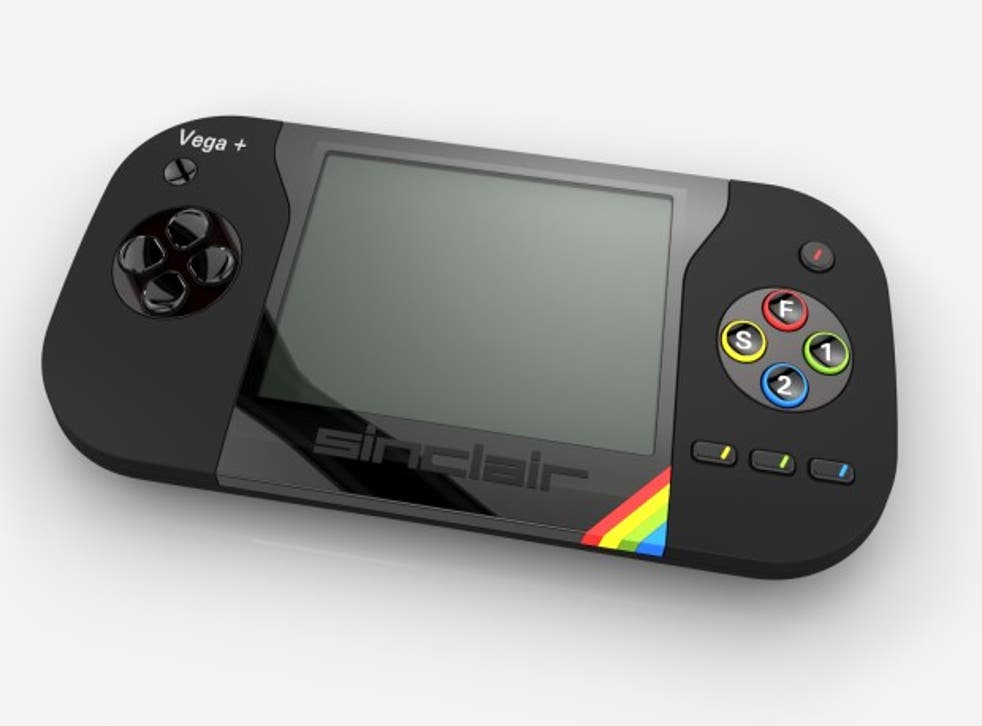 ZX Spectrum Vega+: Classic console returns in handheld form on IndieGoGo
The team behind the device met their £100,000 crowdfunding goal in 48 hours
A handheld version of the classic British console, the Sinclair ZX Spectrum, will soon be delivered to gamers after a successful crowdfunding campaign.
The new device, named the ZX Spectrum Vega+, is being released by Retro Computers, a Luton-based company which original Spectrum inventor Sir Clive Sinclair owns a stake in.
The firm has already created a "fully-functioning prototype" of the Vega+, and this week started a crowdfunding campaign on IndieGoGo to raise £100,000 to put the console into production.
Within 48 hours, the project had met its funding goal, and at the time of writing, over 1,100 backers had contributed a total of £130,000.
Those who have contributed more than £100 to the campaign are expected to receive their devices this summer.
They'll be able to play any of 1,000 games that come pre-loaded to the console on its built in screen, or they can plug it into a TV to re-live the original experience.
The technology behind the Vega+ was developed by a team led by Chris Smith, a leading expert on the technology behind the ZX Spectrum series.
The outer casing of the console has also been designed by Rick Dickinson, the man behind the design of the Sinclar ZX80, ZX81, ZX Spectrum and QL computers.
Although reimagined with modern technology, the Vega+ has a few callbacks to the original computers - the console is emblazoned with the classic retro Sinclair logo, and the trademark rainbow stripes take pride of place on the front.
There's now multiple generations of gamers who are too young to have experienced the ZX computers at the height of their popularity, and obviously games technology has progressed hugely in the last few decades.
But nostalgia can be very powerful, and judging by the reaction on social media, the Vega+ has been a big hit.
Join our new commenting forum
Join thought-provoking conversations, follow other Independent readers and see their replies