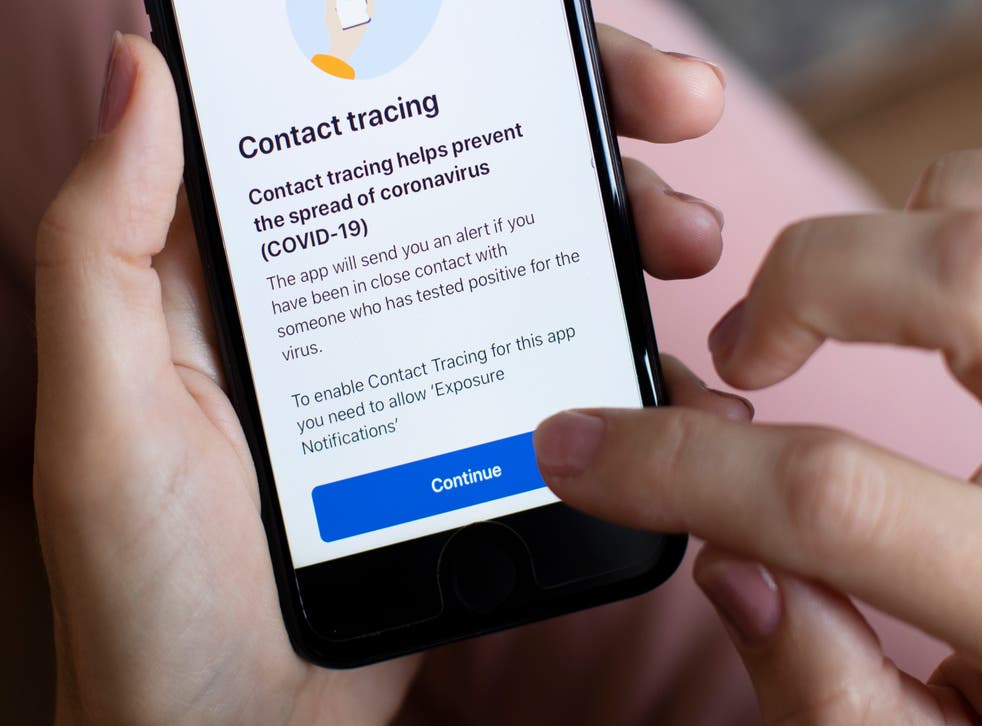 NHS Covid-19 app update intended to help easing of lockdown delayed over location data feature
An update to the NHS Covid-19 contact tracing app has been delayed over the way a new feature works.
The new version of the app was intended to include the ability to log whenever a person goes into a venue, by scanning a QR code with their phone. That would generate a history of the locations they had been, which would be used to inform others who might be at risk from also having been to that location.
But the gathering of such data is explicitly prohibited by the Apple and Google frameworks that the NHS relies on, which has seemingly led the feature to be delayed.
The developers of the covid app had originally intended it to use a "centralised" system, in which potential exposures would be logged in a server controlled by the government. But it quickly became clear that such a process would be unworkable, since that system did not track enough potential exposures.
Instead, the app was developed using the Apple and Google tools that have been made available to authorities across the world. But doing so means that the app must comply with those companies' policies, including their privacy restrictions, and the new update has been rejected on those grounds.
Instead, the old version of the app is still live in their app stores. The new update had been intended to be launched as lockdown rules relaxed and people are allowed back into pub gardens and shops.
Other updates to the venue check-in process will remain in place, the Department for Health said. That includes changes that require every member of a party to check in with the app or leave contact details when they visit a venue, not just one representative.
"The NHS Covid-19 app is a key tool in our pandemic response. As venues begin to open up we encourage everyone who can to use the enhanced venue check-in process, which includes advising users to book a test if they attend venues where multiple people have tested positive," a spokesperson said.
"The deployment of the functionality of the NHS Covid-19 App to enable users to upload their venue history has been delayed. This does not impact the functionality of the app and we remain in discussions with our partners to provide beneficial updates to the app which protect the public."
In Scotland, authorities have implemented a similar process but split the various features between two apps. The government runs a contact-tracing app but has a separate one called "Check In Scotland", which is intended to track the history of who has been in which venues.
Join our new commenting forum
Join thought-provoking conversations, follow other Independent readers and see their replies