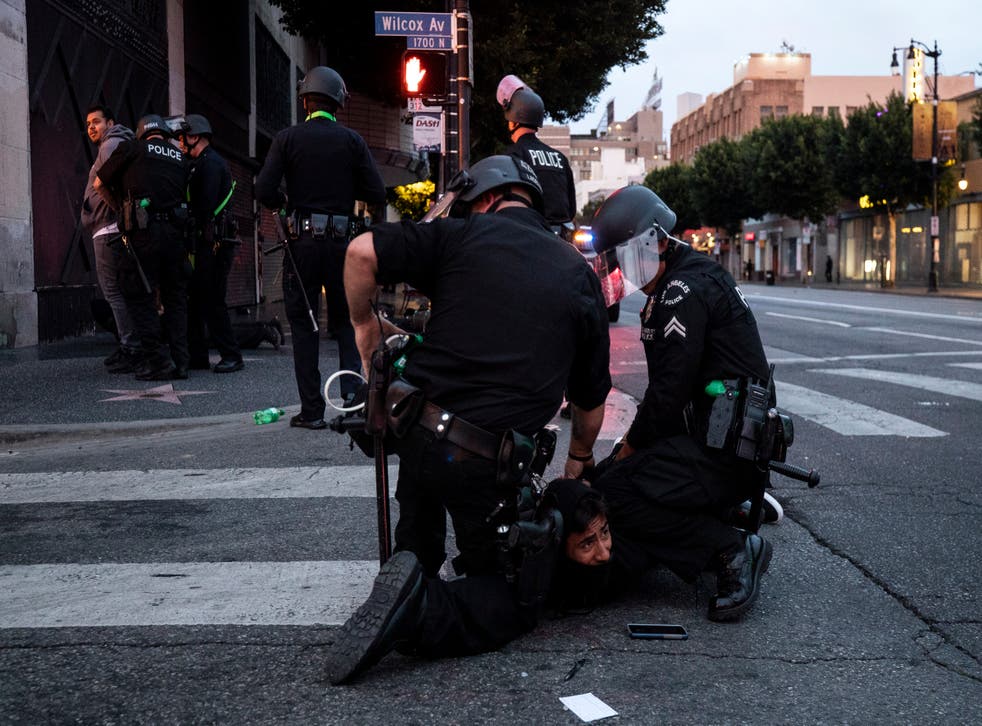 Police scanner apps more popular than Facebook and Instagram on app store charts amid George Floyd protests
The apps are being used to tune in to police chatter, as people across the US protest against police brutality  
In the wake of the riots in America following the death of George Floyd, police scanning apps have shot up the ranking on Apple's App Store.
Apps such as "5-0 Radio" have overtaken popular social media apps including Facebook, Instagram, and video app TikTok as the most popular free app, and the second most popular paid app, on the iOS platform.
Similar apps, such as 'Police Scanner Radio & Fire' and 'Broadcastify Pro' also moved up the rankings, becoming the fourth most popular free app and the 12th most popular paid app, respectively.
"This weekend was the largest spike overall in 5-0 Radio listeners in the 10+ year history of this app. And there's no indication that the spike is ending anytime soon. For the past four days, the numbers of users have almost doubled the previous day" Allen Wong, 5-0 Radio's developer, told Vice.
"I just checked the reports and the number of users downloading the app have ramped up tonight compared to all the previous nights," Wong added.
Police radio scanners, such as 5-0 Radio, work because of the efforts of volunteers with radio scanners who provide the app with feeds of law enforcement conversations. The apps then collate those feeds and packages them in an interface that the average person can use with greater ease.
"I've seen spikes in popularity during other protests, but this is the largest spike since the Boston Marathon bombing and the subsequent manhunt," Wong told Vice. On Monday, Wong saw "half a million active users in just my app alone."
According to reports from app store tracker Apptopia, as reported by Techcrunch, police scanner apps were collectively downloaded 213,000 times from Friday over the weekend, which is a 125% increase from the previous weekend and a record number for apps like these.
As downloads were spread out amongst the scanner apps on the platform, rather than concentrating on one, people are likely downloading them through app store searches rather than being directed by others to one product.
Encrypted messaging app Signal also saw a spike in downloads, being installed on smartphones nearly 37,000 times over the weekend, according to the same data.​
Join our new commenting forum
Join thought-provoking conversations, follow other Independent readers and see their replies