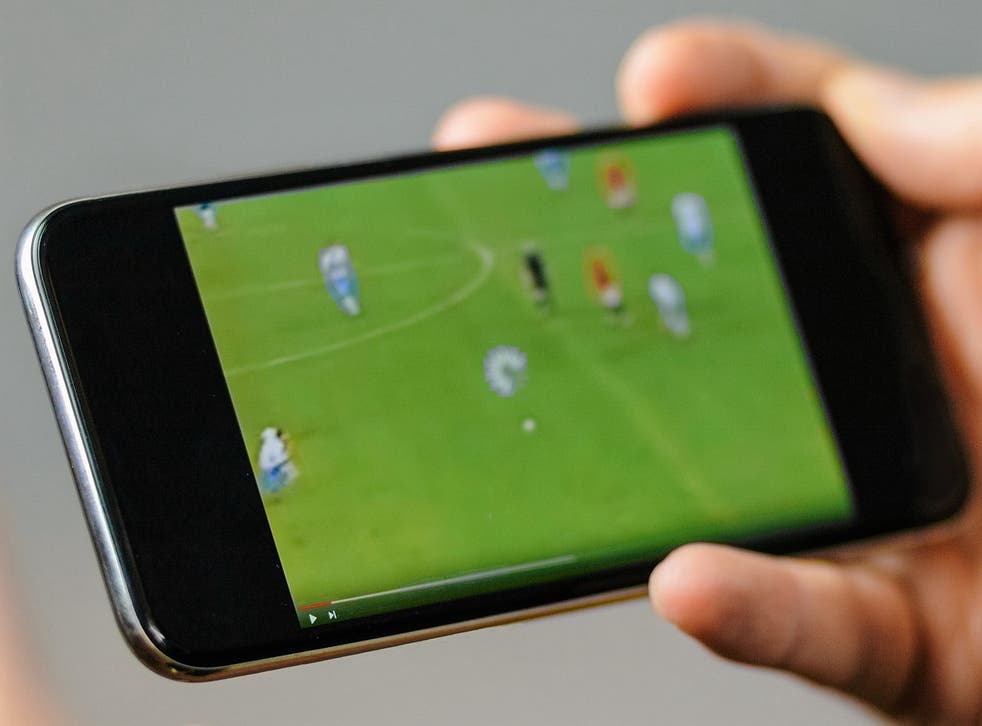 Premier League helps shut down 'world's largest piracy app' Mobdro
Free app offered live streams of football matches, as well as TV shows and films
The Premier League's anti-piracy division has shut down a hugely popular free streaming app that offered users pirated live broadcasts of football matches.
The Mobdro app was described by the league as "the world's largest infringing streaming app", offering users a variety of premium sports content, as well as music, TV and films. It was not available through commercial app stores like Google Play, however it could be downloaded to smartphones and tablets through online links.
"Mobdro's criminal enterprise amounted to long-running and large-scale theft," said Kevin Plumb, the Premier League's director of legal services.
"These raids show we and our colleagues at ACE are committed to taking action against piracy, regardless of location. The protection of our copyright is hugely important to the Premier League and our broadcast partners, as well as the future health of English football."
The Premier League worked with the Alliance for Creativity and Entertainment (ACE), the Motion Picture Association, Spanish police and Europol in shutting down the operation by targeting its servers. It is no longer online and the app appears to no longer function.
Charles Rivkin, chairman and CEO of the Motion Picture Association, said: "We are proud of our cooperation with the Premier League in this investigation... Such partnerships between content creators and local authorities are essential in protecting our members' interests around the world."
Despite the takedown, rampant piracy continues to blight the Premier League, as well as other major sporting franchises and events.
There are more than a dozen websites that offer free live streams, with thousands of illicit streams often flooding online and across social media in the build-up to big events.
Analysis of Anthony Joshua's heavyweight contest against Andy Ruiz revealed that more than 30,000 live streams were removed from the internet during the boxing match. Online streaming authority Muso estimated that the crackdown proved largely ineffective, with an estimated 13 million people around the world watching the fight illegally – compared to just 1 million through official channels.
One of the factors driving people to piracy, according to Muso CEO Andy Chatterley, is the sheer number of paid-for streaming platforms that split content up among dozens of companies and force consumers to sign up to multiple premium services in order to watch the shows and events they want to.
"Expecting consumers to pay almost £100 a month for access to content may well be a challenge – so much of it is siloed off and exclusive across so many different paid-for platforms, that it's difficult for consumers to subscribe to everything they want," he said.
"Research shows that people will inevitably seek it elsewhere via unlicensed platforms."
Join our new commenting forum
Join thought-provoking conversations, follow other Independent readers and see their replies