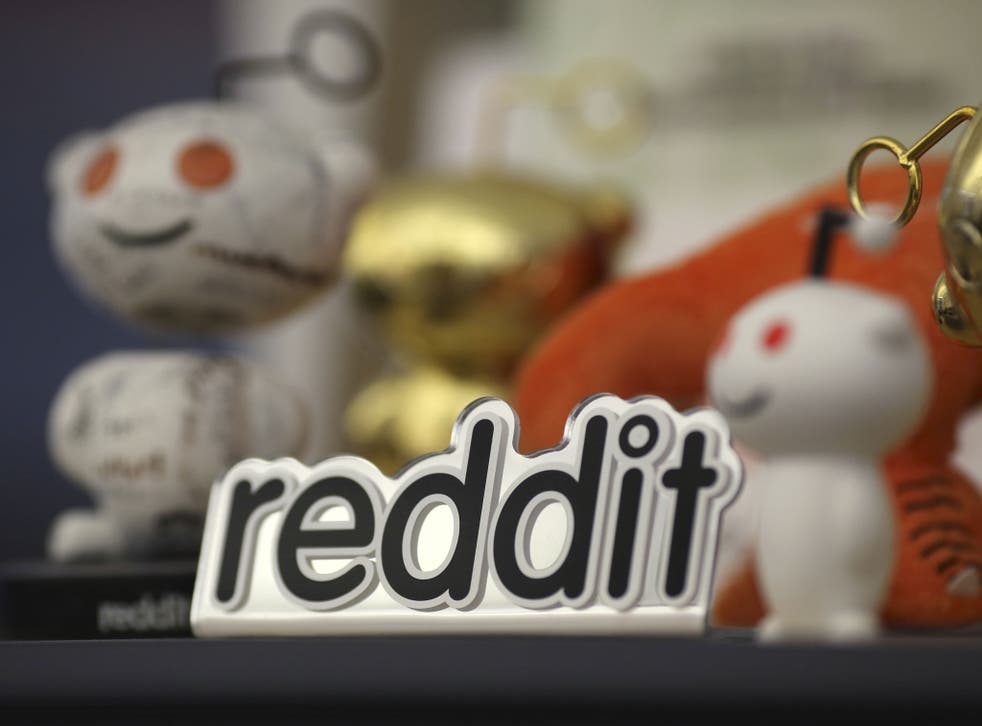 Reddit Secret Santa: How does the Internet's biggest gift exchange happen in a pandemic?
Over 100,000 users take place in the exchange every year
Reddit's Secret Santa game is a long-running Christmas tradition for the internet, and the largest instance of the gift exchange that has ever taken place.
Users sign up to the RedditGifts website through a verified Reddit account, and are matched with another person either in their own country or internationally. Each participant fills out an online profile describing themselves to guide their respective Santa, and on a specific day are sent the name and address of the random person they need to send a £20 gift to.
Thousands of people sign up to swap presents all over the world with others. The game is a great leveler, some might be tasked with buying presents for some of the hip hop legends, while others might be on the receiving end of Microsoft Founder Bill Gates' Christmas spirit, who regularly takes part in the fun.
2020, however, has not been a year of fun. In the United Kingdom, nearly 18 million people have been forced into debt since the start of the pandemic, pushed to paying for things with credit cards, dipping into their overdrafts, or borrowing money from friends and family. In the US the story is similar, with millions more slipping into poverty; despite the US government sending out stimulus cheques, many criticised them for being too low, and many did not receive them at all. 
On the r/SecretSanta subreddit, this change in Christmas cheer was distinctly felt. "How has your year been?" the RedditGifts website - asks. In response, some users have not held back in their responses.
"Realistically speaking, I think I way over shared in my form", says one Reddit user,  concerned that they thought their gifter would assume it was a "sob story".
"I was honest and now I'm second guessing … the fact that I shared that I have so much heartache from losing my dad and then my oldest cat this year. I also shared that I'm having so much trouble feeling the Christmas spirit and cheer this year because of all of that and all of the 2020 nonsense in general."
They were not alone; "I totally wrote a sob story too", another user wrote in reply. "[To be honest], I think many people are feeling the same grief you are as well and can relate. This year has been TOUGH. Many people have been put into difficult positions they have probably never had to face before."
Others emphasised this message of support, with human resources worker Christie Atoz, advising them to "put whatever you feel comfortable with" and to "follow their heart" due to the challenges presented by the pandemic.
"I would personally want to hear as much as possible about my giftee", another wrote. "I enjoy learning about other people and connecting. I think a lot of us have had a challenging year."
On the other side of the exchange, users are also concerned over what they might be sending as well as how they might come across to their own Santas. At the start of the pandemic there was speculation about whether COVID-19 could survive on post and packages, a frightening prospect for those relying on deliveries and mail services to stay out of crowded shopping centres and supermarkets.
The World Health Organisation states that it is currently "not certain" how long the coronavirus can survive on different surfaces, but that since the virus appears to act like other coronaviruses that the "likelihood of an infected person contaminating commercial goods is low".
Nevertheless, Reddit gifters are still taking care to consider what would be safe for others, with local businessowner Michelle Anderson telling The Independent that they will "definitely will be changing what gets sent" this year.
"I usually send lots of candies and snacks that are local but unless they're commercial I likely won't. Just not as safe this year and I don't even want to put doubt or fear in someone's mind", they said, adding that the contrast in their giftee's questionnaire compared to previous years was crushing.
"When in hobbies they say things like 'writing and trying not to cry' and nothing more, it really broke my heart".
Some participants are also reluctant to spend as much as they would because of income difficulties, or going straight to massive shopping giants like Amazon because of struggles with the postal service.
"I'm going to be getting the gifts from Amazon and have them sent directly to my giftee as I think the post is going to be delayed quite a bit this year", one gifter told The Independent.
NHS paramedic Lisa Davies said that she "usually [goes] all out" for the exchange, but is "holding back a bit" this year while being on long-term sick leave.
"I have less time to plan things and post it, which is challenging as I'm planning to buy more online", she said, "so [I] will have to hope things get to me quick enough"
Reddit itself is also taking precautions in the face of "one of its biggest challenges to date", telling The Independent that it even considered cancelling the event.
Rather than postpone or abandon the exchange, however, the social media company tapered the scale of the event by disabling international gifting and posting recommendations from the World Health Organisation about shipping and receiving packages.
The pandemic is not the only issue that the company faces either. During the winter holidays, malicious individuals often seek to take advantage of people's good nature with pyramid-schemes such as 'Secret Sister', where users are told that if they send one gift they will receive 36 in return. As with so many internet scams, if it sounds too good to be true, it often is. 
While Reddit did not say how many instances of fraudulent activity it has during its gift-giving events, it said that its dedicated team "focuses on identifying fraud, proof of shipment and offers support to users who participate". RedditGifts also relies on 'credits' to take part, linked to a verified Reddit account. Every user who signs up gets one free credit for participation, which will drop to negative credit if an exchange is not fulfilled and will prevent the user from taking part.
Despite the pandemic, however, Reddit has not seen a notable drop in participants for its Secret Santa, and has been breaking 100,000 participants regularly.
This year, 111,362 participants in 140 countries signed up for this gift exchange, spending a total of $663,058 on gifts and shipping at time of writing.
While this is still approximately 2,000 fewer than the number of people who engaged in 2019, only 103,000 people took part in 2018; its likely Reddit will see more people engage as the pandemic withers, reaching the 120,000-strong membership from just under 160 countries that it experienced in 2015.
"Over 100k+ people have signed up to participate in the last five exchanges, including this year - it's been great to see our other exchanges be a powerful tool for connection in such a physically isolated time", Reddit told The Independent.
As for its high-profile gifters, Reddit seems confident they will make an appearance again, saying that it was looking forward to seeing "one-of-a-kind gifting experiences … come to life with this year's exchange."
Even if they do not get matched with a millionaire, some Reddit gifters are still pushing to give the exchange the magic it has had from previous years.
"I hadn't thought about doing Secret Santa before because I didn't know about it previously," one Reddit user said.
"I think it is important to do [it] during this pandemic because a lot of people have been through a really hard time this year and it's nice to be able to spread a bit of happiness."
Teddy Preston, an astronomy student from the US, who was planning to start college this year but could not because of delays to financial aid, also said they had taken extra precautions when shopping this year to send their gifts in order to share in the festivities.
"I've definitely taken care to keep things nice and clean while packing, and shopped pretty much as expected, masked up and 6ft away from everyone", they told The Independent.
"My shopping also changed in other ways, my giftee said they had a pretty hard year and I felt for them. Ended up ditching my budget and spent way more than intended, but it's worth it! Just happy I can spread some cheer in harder times."
Join our new commenting forum
Join thought-provoking conversations, follow other Independent readers and see their replies