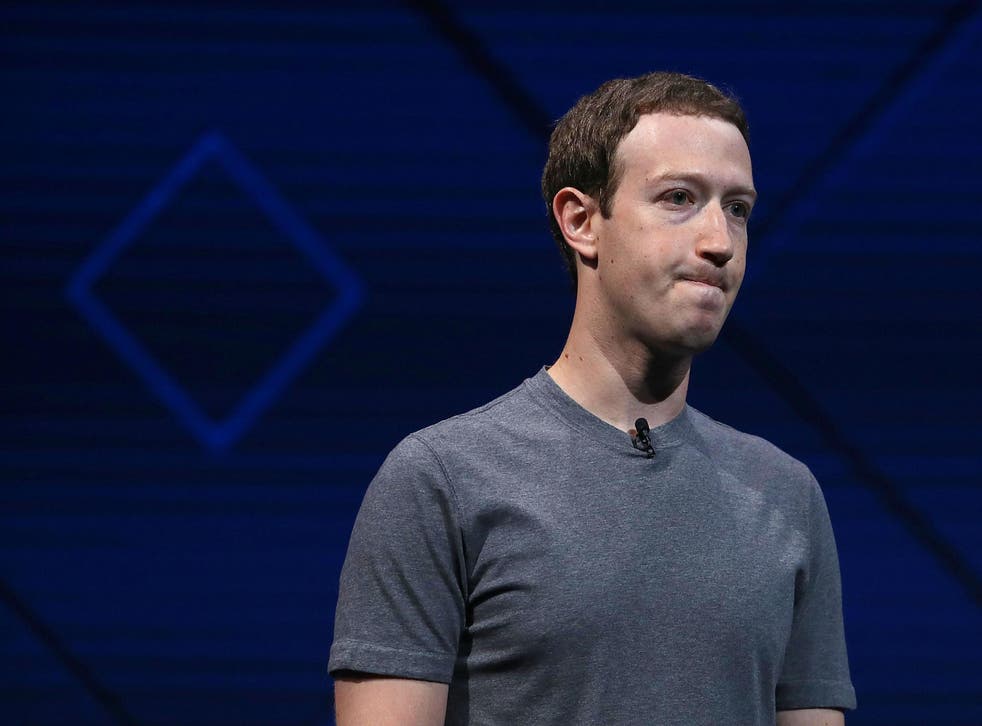 How Russia's election meddling could spell the end of an era for Facebook, Google and Twitter
'I think the time has come that we are going to see an end to Internet exceptionalism'
Jeremy B. White
San Francisco
Friday 20 October 2017 10:35 Comments
One consequence of a bitterly contested presidential election came into clearer focus this week: politicians aren't letting Silicon Valley off the hook.
Long accustomed to lauding technology companies as paragons of American creativity and entrepreneurship, legislators sifting through evidence of Russian election influence are turning their attention to how the freewheeling world of online speech has permeated our politics.
A bipartisan trio of senators is pushing legislation that would compel online platforms to disclose who is paying for the types of ads that populate Facebook newsfeeds, Twitter timelines and Google search results. Current election law does not apply to those ads, creating what some critics call a loophole that online ad-buyers can exploit.
"It basically is applying rules that now exist for old media onto social media", said Stuart Brotman, a professor of media at University of Tennessee, Knoxville. "I think it's an evolution, and I think we're at the stage in the evolution where it probably makes sense, with the increase in political advertising that's done through social media today".
Whether or not the bill passes - despite having a Republican cosponsor in John McCain, it still faces an uphill battle to surmount a Republican-controlled Congress and convince a president who has vehemently rejected the notion of Russian interference - it suggests that at least some members of Congress have arrived at a political tipping point.
While technology juggernauts cast themselves as apolitical purveyors of content, some policymakers have come away from the 2016 election with the conclusion that those platforms wield enormous political influence and should be regulated as such.
The biggest names involved in the Trump-Russia investigation

Show all 17
"I think the time has come that we are going to see an end to Internet exceptionalism where platforms can continue to claim some sort of immunity because of their nature", said Sarah T Roberts, an assistant professor of information studies at the University of California, Los Angeles who studies online content moderation.
"It's going to be an interesting moment of seeing where the rubber hits the road in terms of…their kind of market positions as bastions of liberal ideals, and their distaste and disdain for being regulated by anyone but themselves".
Silicon Valley vs. European tech
Online advertisements have come under intense scrutiny as Congress probes a Kremlin-directed campaign to sway American public opinion in the run-up to last year's elections. Revelations that Russia used online channels to project its influence - including by purchasing divisive advertisements on prominent platforms - have thrown a spotlight on how tech giants like Facebook, Google and Twitter oversee paid content.
While the Russian connection has dominated headlines, the bill testifies to dynamics that preceded this presidential election and will persist through future campaigns.
Online platforms have become inextricably interwoven into all aspects of our lives, and politics is no exception. The same sites people use to communicate with friends or share links to cat videos have become dominant conduits for information. Political operations have followed voters into online spaces, increasingly looking to sway opinion not just with traditional means like mailers and television spots but with online content.
"We have all come to rely on tools like Facebook and Google to communicate with each other and get information, and at the same time there's this wild west situation where we don't know who's spending money to influence our votes", said John Wonderlich, executive director of the Sunlight Foundation, which supports greater transparency and has lobbied in favour of the new bill.
A study from the advertising research firm Borrell Associates found that spending on digital advertising increased by $1.2bin last cycle - easily dwarfing the $100,000 Russian operatives were said to have spent on socially disruptive Facebook ads. Sophisticated targeting capabilities allow campaigns to spend relatively small amounts of money to float digital trial balloons, testing messages on small subgroups so they can be honed for maximum effectiveness.
"There's great big money, and wherever there's great big money there's great big problems", said Kip Cassino, an executive vice president at Borrell. "It looks like technology is pushing ahead of our ability to come up with these regulations", he added.
If anything, Mr Cassino added, online advertising required a more sweeping response.
"Passing these laws as though advertising in the online spaces is just another form of advertising like radio, television and the other legacy advertising - its not. it's very, very different," Mr Cassino said. "It's so quick and has so many implications that none of the others ever had that it requires a review of its own, not just a bandaid that tries to make it like all the other forms of advertising that preceded it."
Representatives of Google, Facebook and Twitter were circumspect about their plans. Facebook and Twitter released statements pledging to work with politicians; Google declined to comment.
But lobbyists for both Facebook and Google have been actively working to shape legislation, according to Politico. According to OpenSecrets, Facebook has already spent some $5.6m on lobbying this year; Google has plunked down $9.4m. Just as they are dominant social institutions, they are also formidable political players.
Mr Wonderlich of the Sunlight Foundation said it remained uncertain where the tech companies would land on the bill. But he said that the political landscape has shifted and argued tech firms would be wise to adapt.
Given "the sheer amount of spending and the revelations of foreign influence, I think the centre has moved", Mr Wonderlich said. "I think there's a new consensus that is emerging that we need to do something".
Register for free to continue reading
Registration is a free and easy way to support our truly independent journalism
By registering, you will also enjoy limited access to Premium articles, exclusive newsletters, commenting, and virtual events with our leading journalists
Already have an account? sign in
Join our new commenting forum
Join thought-provoking conversations, follow other Independent readers and see their replies