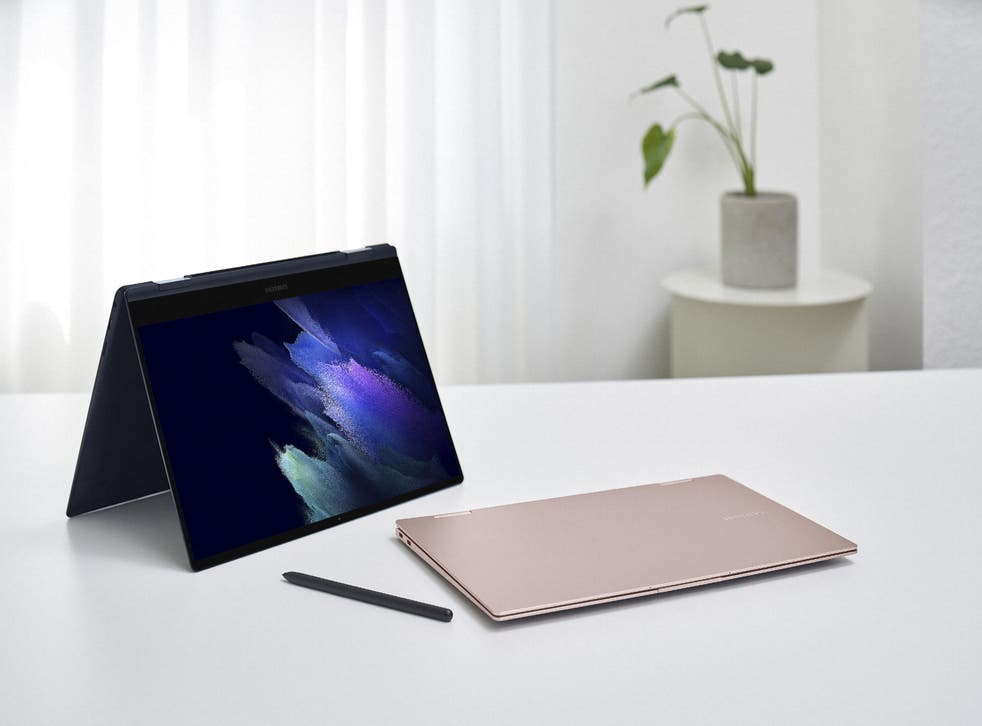 Samsung launches folding Galaxy Book Pro 360 tablet-laptop hybrid with stylus support and an OLED screen
It also launched a standard Galaxy Book and a Galaxy Book Pro for traditional laptop users
Samsung has launched its range of new Galaxy Book computers, featuring a standard Windows 10 machine, a Pro model, and a Pro 360 tablet-computer hybrid.
The main upgrade is that the Pro and Pro 360 models feature 1920 x 1080 OLED displays, and are also lighter than previous designs. Samsung has also updated the keyboard with a new scissor mechanism with 1mm of travel, increased the size of the touchpad, and added a fingerprint scanner into the power button much like Apple's MacBook computers.
Each of Samsung's models are supported by either the Core i5 or Core i7 versions of Intel's 11th generation processor, with 8GB to 16GB of RAM, and 1TB of storage on the Pro 360 or 512GB of storage on the Pro.
For ports, the Pro 360 has a microSD card slot, three USB-C connectors (one with Thunderbolt 4 support) and a headphone jack. The Pro swaps out the Thunderbolt USB-C port for a USB-A, and also has a headphone jack, while the standard Galaxy Book has two USB-C connections, one USB-A, a HDMI port, a microSD, and a headphone jack.
Samsung is also setting the Pro 360 against Microsoft's Surface computers, as it works with the South Korean company's S-Pen stylus and can be completely flattened. Unfortunately, there is no dock for the S-Pen as in the Surface Pro 7, which makes it slightly less convenient. Samsung says this is to make the pen larger and more comfortable for users.
Samsung claims its Galaxy Book Pro and Book Pro 360 laptops can get up to 17 hours of battery life, as well as supporting 65W 30-minute fast charging for eight hours of use.
Each of the machines have LTE capability, with Samsung saying that 5G models will be coming later in the year.
While many manufacturers have struggled due to the global chip shortage, Samsung told The Independent that it did not foresee launch issues for these computers.
The 15.6" Galaxy Book with 8GB RAM and 256GB ROM starts at£699, but the highest model costs £1,099.
The Galaxy Book Pro starts with a 13.3" screen, 8GB RAM and 512GB ROM for £1,099, up to £1,499, while the Pro 360 starts with the same specs for £1,199 but at its most expensive – a 15.6 i7 model with 16GB RAM and 512GB storage – it can cost £1,499.
Join our new commenting forum
Join thought-provoking conversations, follow other Independent readers and see their replies