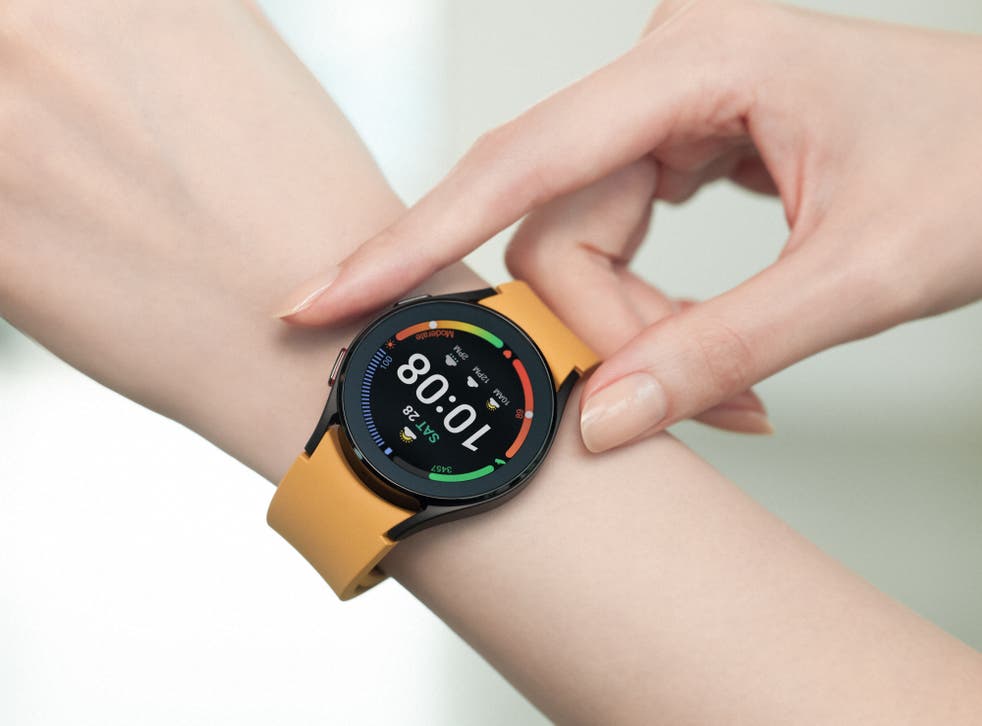 Galaxy Watch 4 and Galaxy Buds 2: Samsung launches new wearable and headphones alongside its two foldable phones
The watch should run smoother, be faster, and have better apps with a new operating system and five nanometer chipset
Samsung has announced its new Galaxy Watch 4 at its Unpacked event, boasting an updated chip and a new operating system that has been developed in closer collaboration with Google.
It was at this event that Samsung also launched the Galaxy Z Fold 3 and the Galaxy Z Flip 3, its two new foldable smartphones.
The headline feature of this watch is the new Wear operating system, which Samsung claims will mean significant improvement to the battery life as well as shorter loading times for apps and smoother animations.
Previously, Samsung was running a Tizen-based operating system on its watches which differentiated it from other Wear OS smartwatches from competitors like Fossil, btu made it more difficult for developers to optimise apps across platforms.
With regards to specifications, the Galaxy Watch's display is a 450-by-450 pixel resolution on either a 40mm or 44mm screen, and there is 16GB of built-in memory for downloading songs, apps, and photos. The company claims that the watch will keep running for 40 hours, and that 30 minutes of charging will provide up to 10 hours of battery life.
Samsung also announced, two days before this event, a new Exynos W920 chip that will be featured in the smartwatch. The company claims is the world's first wearable-specific chip to be built on a 5nm process, which should apparently improve performance and efficiency too.
The Galaxy Watch 4 features a new BioActive Sensor three-in-one sensor that can monitor wearers' blood pressure, irregular heartbeat, blood oxygen level and, for what Samsung claims is the first time, their 'body composition'.
This new tool gives users insight into measurements including skeletal muscle, basal metabolic rate, body water and body fat percentage – capturing 2400 data points in 15 seconds, Samsung says.
The Galaxy Watch 4 will be available from 27 August, priced from £249 for its smallest version up to £309 for a larger version with built-in 4G connectivity. There is also a 'Classic' version of the watch, with a rotating bezel and a 42mm or 46mm display, that starts at £349 up to £406.
As well as its watch, Samsung has updated its Galaxy Buds headphones with the Galaxy Buds 2. These feature active noise cancellation to block out environmental sounds, and three levels of ambient adjustment as well as a 'machine learning-based solution that filters out a variety of distracting background noises' when taking calls.
The company says these are the smallest and lightest earbuds that it has made, and are priced at £139.
Join our new commenting forum
Join thought-provoking conversations, follow other Independent readers and see their replies