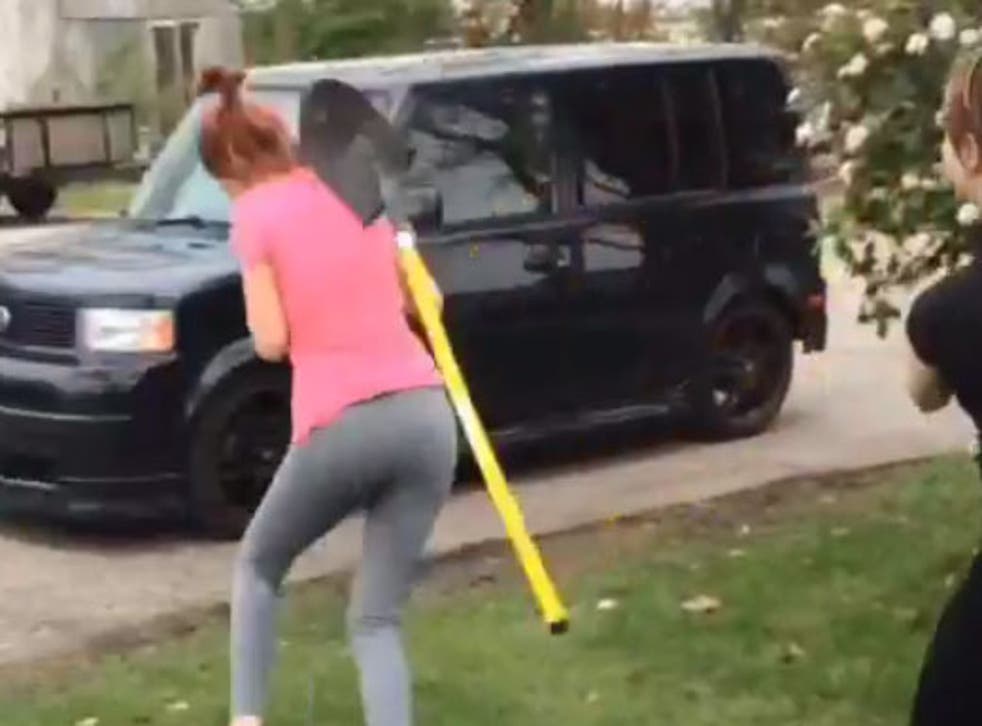 'Shovel girl' dead hoax: Miranda Fugate actually alive and well
A fictitious article claiming that a US teen died after being hit on the head with a shovel has been revealed as a hoax after the girl in question tweeted "I'm not dead.. Idk why there's rumors [sic] saying I am."
A video of Miranda Fugate scrapping with a fellow Ohio-teen identified as Emily Powers went viral earlier this week after an eight minute video was uploaded online.
The clip has since been remixed various times with the footage spliced together with everything from Mortal Kombat sound effects to clips from children's TV show Dora the Explorer.
Fugate, whose Twitter account features a bio reading "Weed <3 16 years old <3 Yes im the one who got hit with a shovel," was reported as dead by a 'viral' website which describes itself as "a combination of real shocking news and satire news to keep its visitors in a state of disbelief."
A report on the full video from the Huffington Post notes that the "full story is even dumber than [the shovel clip] implies," and that the fight between the two teens was planned in advance.
Commenters on blogs and social media seem to have taken the video to heart though, praising the artful use of "foreshadowing in the opening frame" and dubbing the central implement "Chekhov's shovel" after the Russian dramatist's famous maxim:
"If you say in the first chapter that there is a rifle hanging on the wall, in the second or third chapter it absolutely must go off. If it's not going to be fired, it shouldn't be hanging there." To paraphase some of the excited spectators in the video - it certainly went off.
Join our new commenting forum
Join thought-provoking conversations, follow other Independent readers and see their replies