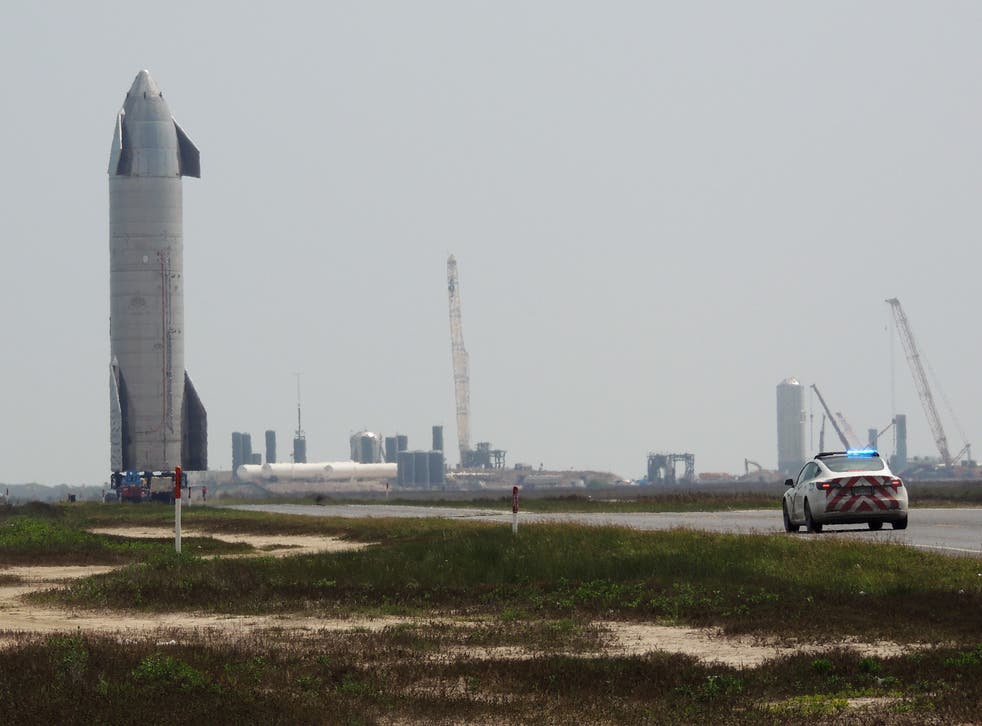 SpaceX's pivotal Starship SN15 launch will take place 'this week', Elon Musk says
Flight is first major test since SpaceX secured $2.9 billion contract with Nasa to use rocket for moon missions
Leer en Español
SpaceX will soon make a fifth attempt to launch and land its Starship rocket, Elon Musk has revealed.
The SpaceX boss confirmed that a static fire test of Starship SN15's Raptor engines was completed on Monday and that preparations were underway for a high-altitude flight "later this week".
The rocket is already at the launchpad of SpaceX's Starbase facility in Boca Chica, Texas, and local road closures are in place for Tuesday and Wednesday.
SpaceX has also sought clearance from the Federal Aviation Administration (FAA), while weather conditions appear to be favourable despite some moderate winds.
Four previous successful launches of Starship prototypes have ended in unsuccessful landings. Both Starship SN8 and SN9 exploded on impact, while SN10 managed to stick the landing but blew up several minutes later.
The most recent test of Starship SN11 last month came to an abrupt end before the craft even touched the ground. A "relatively small" methane leak caused the rocket to explode as it began its landing procedure, causing debris to rain down over the Boca Chica facility.
A number of key improvements have been made to the craft ahead of its flight, which will see it attempt to reach an altitude of between 10km and 12.5km before performing an aerodynamic descent and landing-flip manoeuvre.
The biggest upgrades are to the three Raptor engines – SN54, SN61 and SN66 – according to Mr Musk, who said the previous issues were "getting fixed six ways to Sunday".
A Starlink internet receiver has also been fitted to the craft, providing it with a high-speed broadband connection from SpaceX's 12,000-strong satellite constellation.
SN 15's flight will be the first major Starship test since SpaceX secured a $2.9 billion contract with Nasa to use the next-generation rocket to take humans to the moon in 2024 as part of its Artemis mission.
SpaceX is also hoping to carry out crewed missions to Mars that same year, with the eventual goal of establishing a permanent human colony on the Red Planet.
Join our new commenting forum
Join thought-provoking conversations, follow other Independent readers and see their replies