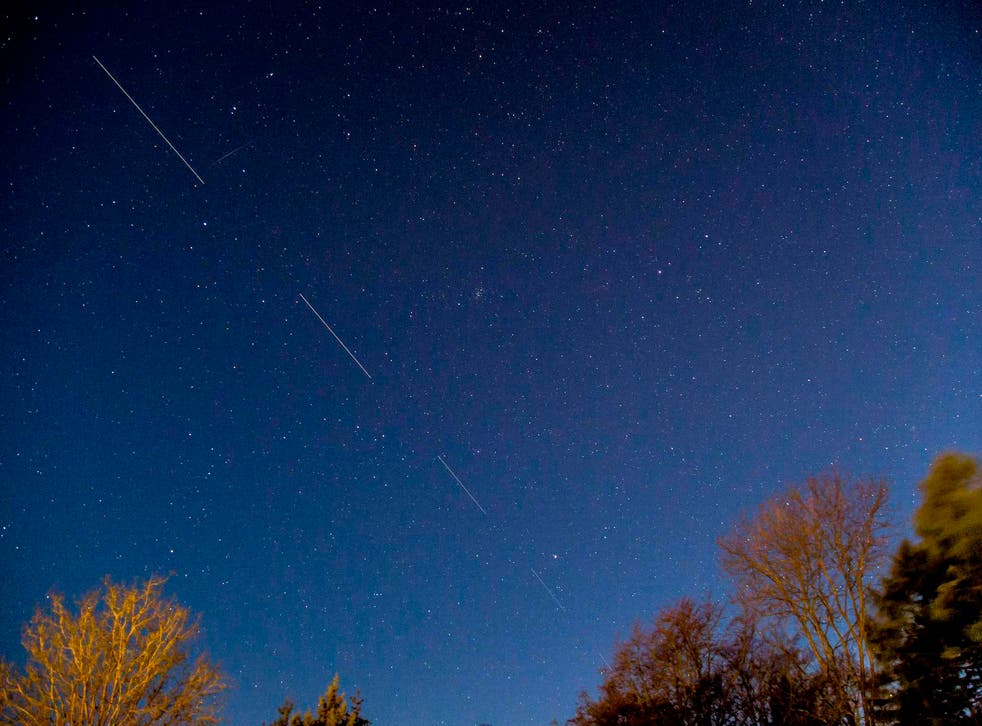 SpaceX launch: Elon Musk's space internet satellites finally head to space after repeated 'scrubs'
Leer en Español
SpaceX has finally launched a Falcon 9 rocket carrying more of its Starlink space internet satellites, after repeated failures.
The various problems – which have also afflicted the United Launch Alliance, SpaceX's main competitor – led enthusiasts to christen the month "Scrubtoberfest".
But on Tuesday morning local time, SpaceX finally successfully achieved liftoff.
As with other launches, the first stage then floated back down to Earth to land on SpaceX's droneship, with the aim of re-using the equipment in future launches.
The rocket was carrying 60 Starlink satellites, which will join a constellation of hundreds of others in orbit around the Earth. SpaceX boss Elon Musk has said that there will eventually be as many as 42,000 of them floating over the planet, providing internet to people on the ground.
Recent launches have been hit by a range of problems, with two being halted last week just seconds before they were due to take off.
Mr Musk had indicated that he would visit the launchpad in the wake of yet another of the "scrubs", or pulled launches, on Saturday.
"We're doing a broad review of launch site, propulsion, structures, avionics, range & regulatory constraints this weekend," he tweeted. "€œI will also be at the Cape next week to review hardware in person."
Register for free to continue reading
Registration is a free and easy way to support our truly independent journalism
By registering, you will also enjoy limited access to Premium articles, exclusive newsletters, commenting, and virtual events with our leading journalists
Already have an account? sign in
Join our new commenting forum
Join thought-provoking conversations, follow other Independent readers and see their replies