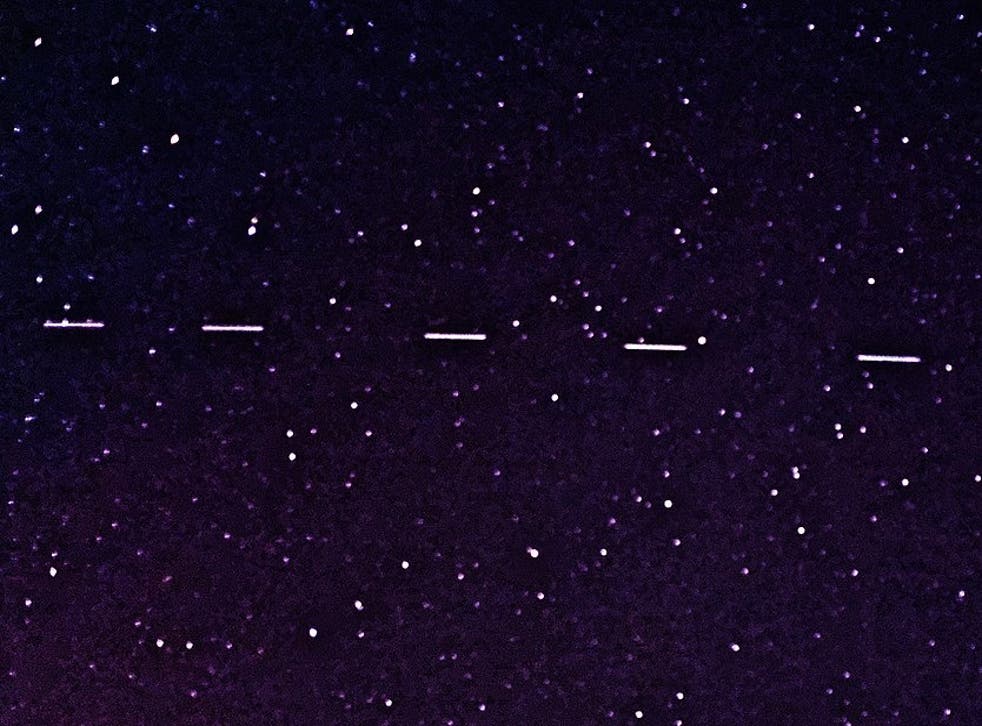 Elon Musk's space internet is much faster than people expected
SpaceX boss says 'several thousand more Starlink beta participation invitations going out this week'
Anthony Cuthbertson
Tuesday 03 November 2020 15:30 Comments
Elon Musk has said SpaceX's Starlink internet service will roll out to Europe early next year after beta testers in the US reported download speeds far higher than expected.
There are currently more than 800 Starlink satellites in low-Earth orbit beaming broadband down to Earth, with plans for tens of thousands more to launch over the next few years.
Starlink says it satellite constellation will eventually be able to provide high-speed internet to 99 per cent of the inhabited world, however its relatively limited scope at present restricts reception and speeds..
The public beta launched last month for a limited number of users in northerly parts of the US and southern Canada, and invitations continue to be sent out.
"Several thousand more Starlink beta participation invitations going out this week," Mr Musk tweeted on Monday.
In an email sent to early testers last week, SpaceX said customers could expect speeds of between 50 and 150 Mbps, though some users have reported download speeds of up to 174 Mbps.
"Way out in rural Montana where our alternative is to pay by the gig, Starlink will forever change the game," one tester wrote on Reddit.
A video shared online by one of the early testers revealed the process of setting up the satellite dish needed to receive the internet signal.
"Right now it takes about five minutes to set up, but, with future improvements, probably less than three minutes," Mr Musk said.
"No technical knowledge needed, Just point at open sky and plug in."
The router and Starlink terminal cost $499, while a monthly subscription costs $99. There is no word yet on pricing for the UK and other areas.
Mr Musk said lower latitude states like Florida could expect Starlink coverage in January after more satellites were in place.
Outside of North America, Musk said that countries would get access to Starlink internet "as the company gets country approval," estimating that for Europe this would be in early 2021.
"This is required for each country individually, as no EU-wide approval system exists," he said.
"Probably start receiving final (there are many steps) approvals around Feb/ March."
He added that India could expect Starlink connectivity around the middle of next year.
Register for free to continue reading
Registration is a free and easy way to support our truly independent journalism
By registering, you will also enjoy limited access to Premium articles, exclusive newsletters, commenting, and virtual events with our leading journalists
Already have an account? sign in
Join our new commenting forum
Join thought-provoking conversations, follow other Independent readers and see their replies