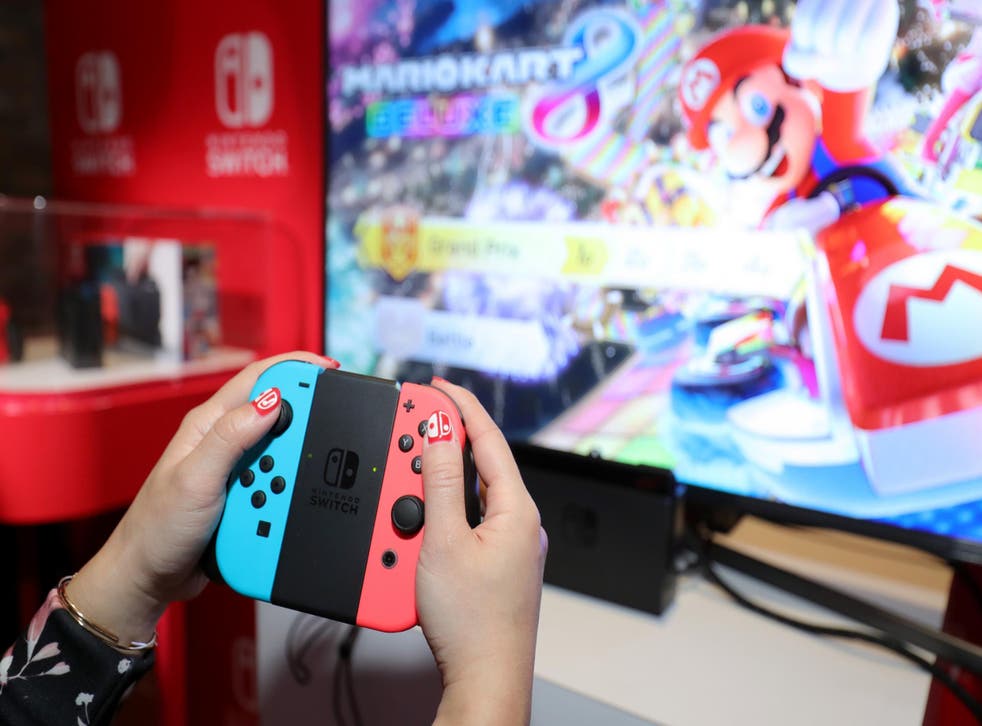 Nintendo sells more Switch consoles than ever before amid gaming frenzy that has seen PS5 and Xbox sell out
Leer en Español
Nintendo has sold more Switch consoles than ever before, it said as it reported surging results.
While the coronavirus pandemic has done significant damage to many businesses – including Nintendo, which was scheduled to open its new theme park in Japan this month – it has also helped sales of gaming consoles.
That same increased interest has led the new PlayStation 5 and Xbox Series X to sell out almost instantly.
As well as the hugely popular console, Nintendo's success came as a result of new games such as Animal Crossing: New Horizons, as well as the popularity of old ones like Mario Kart and Super Mario, it said.
Taken together, it means that the company's profit nearly doubled for the first three fiscal quarters of its financial year.
Nintendo sold 24 million Switch consoles during the three quarters through December. It had sold 12.5 million Switch devices during the first two quarters of the fiscal year, and so sales nearly doubled in the latest quarter. The total numbers include the smaller Switch Lite console, as well as the regular Switch.
The latest numbers show Switch sales are still going strong, compared to the same period a year earlier, at 17.7 million units.
After this fourth year of holiday season Switch sales, cumulative sales total 74 million consoles, Nintendo said.
Nintendo expects a 400 billion yen ($3.8 billion) profit for the fiscal year through March 2021, up from 258.6 billion yen the previous fiscal year. It had earlier forecast a profit of 300 billion yen ($2.9 billion).
One Covid-19-related setback for Nintendo has been the delayed opening of its theme park in Japan called Super Nintendo World, built with Universal Studios.
It had been set to open 4 February, but Osaka, where it is located, is one of the urban areas under a state of emergency over the coronavirus pandemic, as cases surge in Japan this year.
Additional reporting by Associated Press
Join our new commenting forum
Join thought-provoking conversations, follow other Independent readers and see their replies