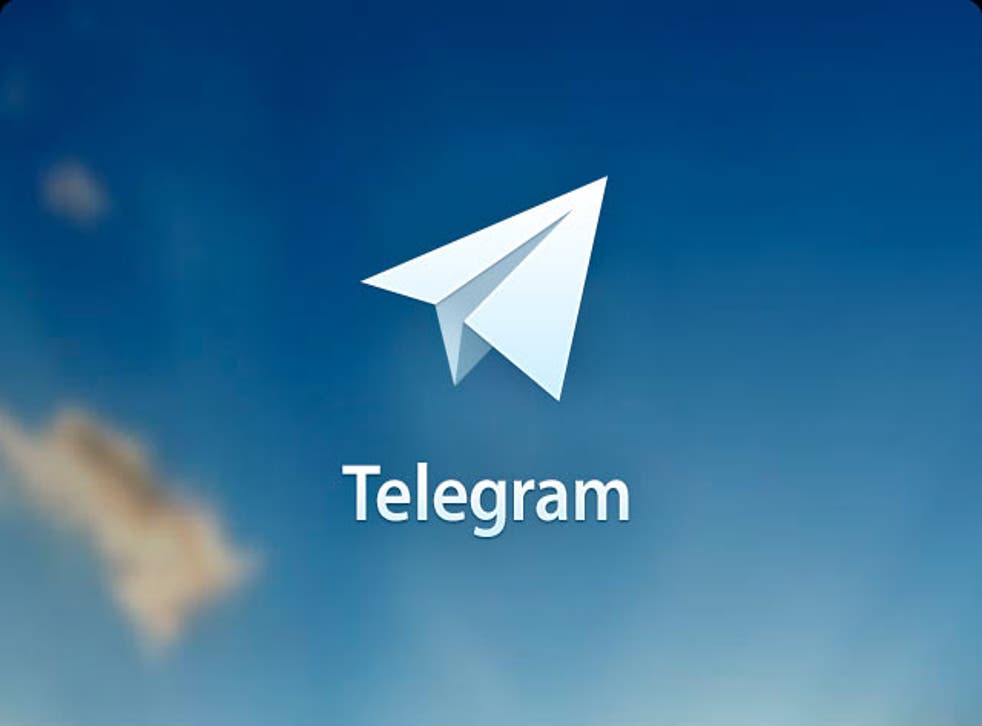 Telegram Messenger: App built to foil Russian spies soars after WhatsApp trouble
Rival messaging app clocks 5 million new users in a single day, boasts that it will never sell out and is more secure than SnapChat
James Vincent
Wednesday 26 February 2014 14:08 Comments
The news that Facebook bought WhatsApp for £11 billion drove a lot of new attention to the mobile messaging app, but when its service went down for hours this weekend one app profited more than any other: Telegram Messenger.
The rival app leapt to the top of App Store charts in 48 countries and reported nearly 5 million new sign-ups for its service in a single day. Telegram, who obviously aren't too short on chutzpa, describe their software as "similar to to IM apps like WhatsApp, but better in every detail."
Although it's not quite clear why Telegram got the most attention from WhatsApp's troubles, the app's background (and goals) make for interesting reading.
Above all Telegram prizes its security and its independence. Like WhatsApp it says it will never sell ads on its service, but unlike WhatsApp it already has the financial clout to follow through on this promise.
The app was built and funded by Paul Durov, founder of Russia's largest social network VKontakte (also known as VK or the Russian Facebook), who told TechCrunch that his main motivation was launching the product "was to build a means of communication that can't be accessed by the Russian security agencies."
In an online FAQ the team behind the app explain that they view it as a "non-commercial project". They say the app "is not intended to bring revenue" and "it will never sell ads or accept outside investment."
"It also cannot be sold. We're not building a "user base", we are building a messenger for the people."
In addition to this Telegram has several features that might give it the edge over its rivals, including the option to create message threads that self-delete (just like SnapChat) and cloud functionality that lets users access your chats and shared media from any internet-connected device.
Most importantly though Telegram is more secure than most messaging apps. The team says that while there are chat apps available that use end-to-end encryption like they do, most of them never become popular outside of the hacker community - Telegram say that they want to make this sort of service standard for everyone.
For more technical details about their security you can refer to Telegram's site, but as a more tangible proof of the app's security for us non-specialists, the app's makers also set up a competition. Each day a message is sent from two public telephone numbers using Telegram. Anyone who can monitor this communication and report it back to the company will receive $200,000 in bitcoin.
So far, no one has claimed the prize – although Telegram did hand out $100,000 to a self-described amateur cryptographer who spotted a flaw in their code that might have been exploited in the future.
While none of this will ever put your communications beyond the reach of any halfway-motivated intelligence agency, the idea of making even a slightly more secure messaging app available to the masses is good news for anyone who's ever sent an email and cares about the mass surveillance programs carried out by our governments.
Let's just hope that no-one gives Telegram an offer they can't refuse - be it a billion dollar payout, or something a little less friendly.
Register for free to continue reading
Registration is a free and easy way to support our truly independent journalism
By registering, you will also enjoy limited access to Premium articles, exclusive newsletters, commenting, and virtual events with our leading journalists
Already have an account? sign in
Join our new commenting forum
Join thought-provoking conversations, follow other Independent readers and see their replies