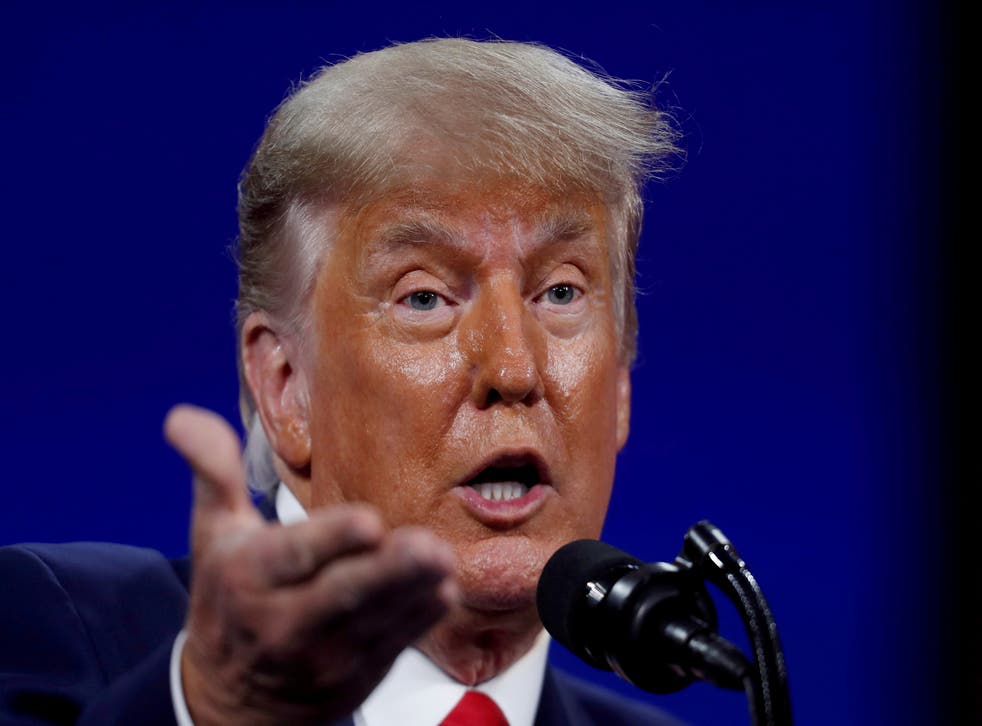 Trump Facebook ban appeal decision not expected for 'weeks', its Oversight Board says
Leer en Español
A decision on the appeal over Donald Trump's Facebook and Instagram accounts is not expected for "weeks", according to the company's Oversight Board.
Mr Trump was banned from both platforms in the wake of the attack on the Capitol, when Facebook said that his account had become too dangerous to continue.
That decision was then appealed to the Oversight Board, an organisation set up by Facebook to review its decisions over content.
While Facebook funds and established the board, it says that is decisions remain independent. They are also binding, meaning that even chief executive Mark Zuckerberg is unable to overrule or refuse to comply with its decisions.
The Oversight Board has already ruled on a number of different cases, but the future of Mr Trump's account – and whether the ban stands – is by far the most controversial and widely-watched yet.
It said that it had received a vast number of responses to its call for public comments on the case, the deadline for which itself had already been extended, and that it needed extra time to ensure it could read them all.
The board would usually have been expected to announce its decision within the coming days, in keeping with a 90 day deadline.
"The Board will announce its decision on the case concerning former US President Trump's indefinite suspension from Facebook and Instagram in the coming weeks. We extended the public comments deadline for this case, receiving 9,000+ responses," it said in a brief update posted on Twitter.
"The Board's commitment to carefully reviewing all comments has extended the case timeline, in line with the Board's bylaws. We will share more information soon."
Join our new commenting forum
Join thought-provoking conversations, follow other Independent readers and see their replies