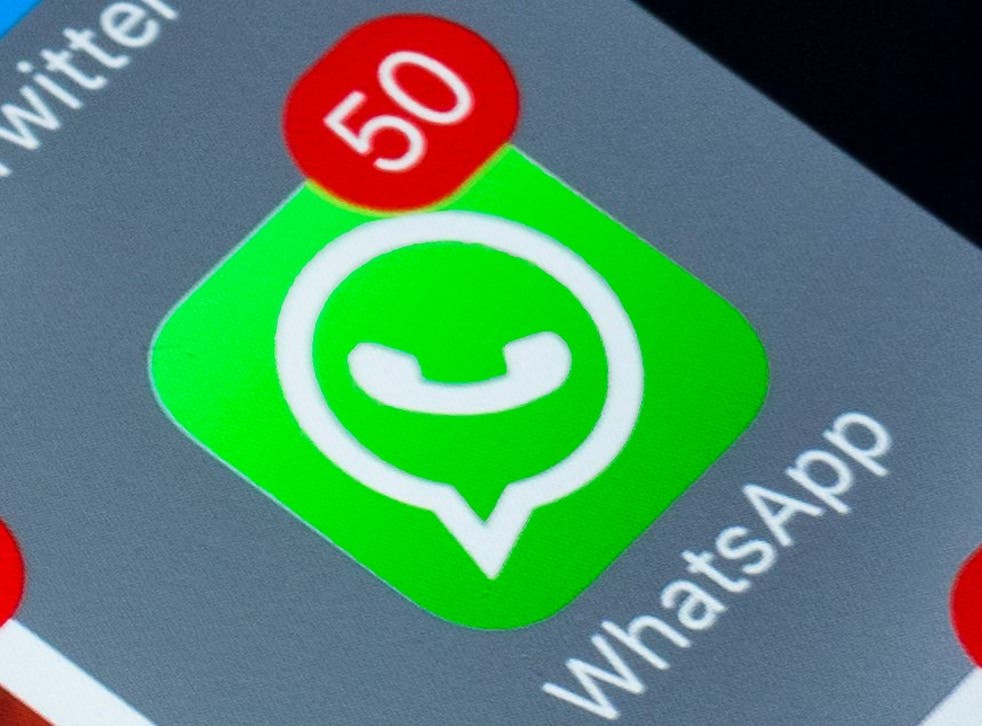 WhatsApp users must accept new privacy update or be blocked from sending or receiving messages
Leer en Español
WhatsApp will cut people off from sending or receiving messages if they refuse to agree to its new terms and conditions, it has confirmed.
The company's controversial new privacy update – which sparked concerns that it would be sharing inappropriate information with parent company Facebook – is due to go into effect earlier this year.
WhatsApp had delayed the plans until 15 May, to allow users to have more time to read through information about the new rules, after the outcry.
But it said that users will have to agree by that date or face losing access to new messages or the ability to send them to others.
It did say, however, that it will not be deleting accounts immediately, even if users agree to assent. They will stay as registered but inactive users, and will be able to agree after the cutoff to get access to their accounts again.
Inactive accounts can be deleted after 120 days, meaning affected users could be removed from September.
The ongoing controversy over WhatsApp's new terms began last month, as the deadline to agree to the new terms approached. Users raised concern that the updated policy allowed it to share more information with Facebook – but WhatsApp contended that the new rules made no significant change to its relationship with its parent company, and that the new policy was intended to allow for the integration of new business features.
After that controversy, WhatsApp pushed the deadline back from 8 February until 15 May. The extra time was added to allow users to "review the policy at their own pace", it said.
"If you haven't accepted by then, WhatsApp will not delete your account," a frequently asked questions page on the WhatsApp site reads. "However, you won't have full functionality of WhatsApp until you accept
" For a short time, you'll be able to receive calls and notifications, but won't be able to read or send messages from the app."
It goes on to make clear to users that they will be able to accept after the cutoff, or that if they intend never to accept they can export their chat history to hold onto it after the deadline.
It also notes that users will be able to delete their account, but that "we hope you reconsider".
"It is something we cannot reverse as it erases your message history, removes you from all of your WhatsApp groups, and deletes your WhatsApp backups," the FAQ reads.
Register for free to continue reading
Registration is a free and easy way to support our truly independent journalism
By registering, you will also enjoy limited access to Premium articles, exclusive newsletters, commenting, and virtual events with our leading journalists
Already have an account? sign in
Join our new commenting forum
Join thought-provoking conversations, follow other Independent readers and see their replies