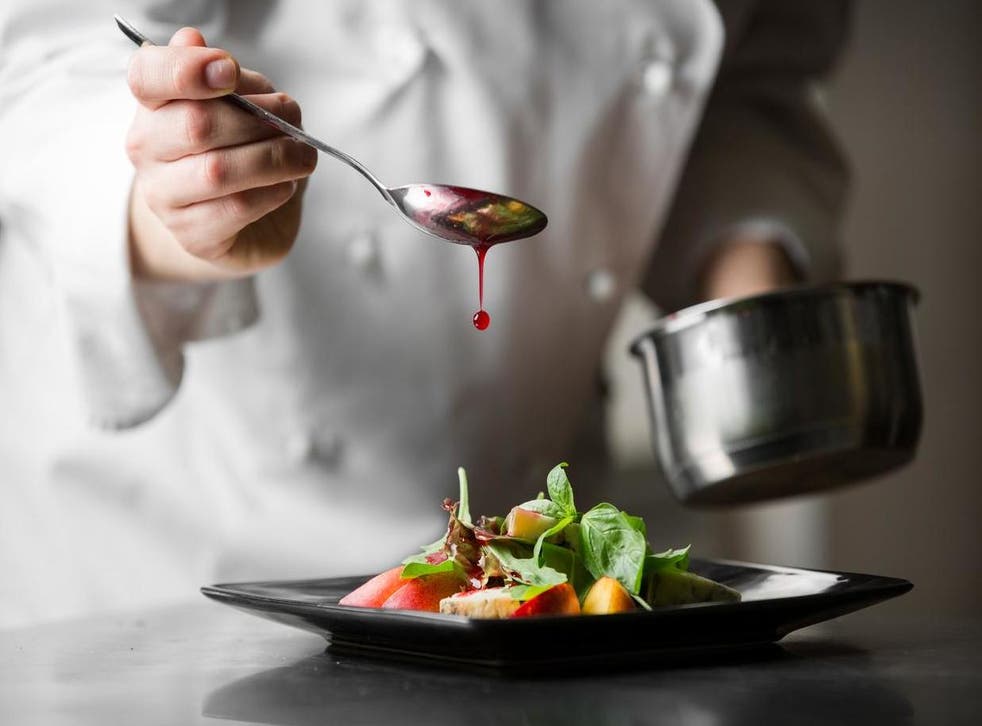 Gaulthier Soho: French fine dining restaurant announces plan to become 100% vegan
'The pure creativity has to lie with veganism'
A fine dining restaurant that used to serve more than 20kg of foie gras every week has announced that it plans to become 100 per cent vegan in the next two years.
Gauthier Soho is renowned for its traditional French cuisine but chef and owner Alexis Gauthier has steadily turned his attention to vegan fare.
While the restaurant's menu still features meat like cod, pork and duck, it is 75 per cent plant-based and also offers an increasingly popular vegan tasting menu, Plant Based News reports.
It's proven so popular in fact that it's even had some A-list fans including cookbook author Ella Woodward, movie star Benedict Cumberbatch, environmentalist Al Gore, and ethical fashion designer Stella McCartney.
Gauthier began to ditch animal products in 2015 following protests by animal rights charity PETA, which ultimately led to him going vegan.
Now, the two-star Michelin chef has revealed that he wants to make the restaurant 100 per cent vegan.
Speaking at the Restaurant Congress event in London he said: "[PETA activists] were saying I was a horrible person because I was using foie gras.
"I thought about it and started to listen to what people had to say about the suffering of animals and thought 'what am I here for? Is this really the future?'"
Celebrity vegans and vegetarians

Show all 25
Gauthier added that he didn't want to keep ignoring what was happening in animal agriculture and made the decision to stop creating any more new dishes that required meat, fish or things with eggs and butter.
"The pure creativity has to lie with veganism," he explained.
"Within 18 months to two years, we will hopefully be 100 per cent vegan.
"People will know there will be no impact on animals when they come into our restaurant.
"We are going from serving 20kg of foie gras every week five years ago to having no impact on animals, which I think is wonderful."
Register for free to continue reading
Registration is a free and easy way to support our truly independent journalism
By registering, you will also enjoy limited access to Premium articles, exclusive newsletters, commenting, and virtual events with our leading journalists
Already have an account? sign in
Register for free to continue reading
Registration is a free and easy way to support our truly independent journalism
By registering, you will also enjoy limited access to Premium articles, exclusive newsletters, commenting, and virtual events with our leading journalists
Already have an account? sign in
Join our new commenting forum
Join thought-provoking conversations, follow other Independent readers and see their replies