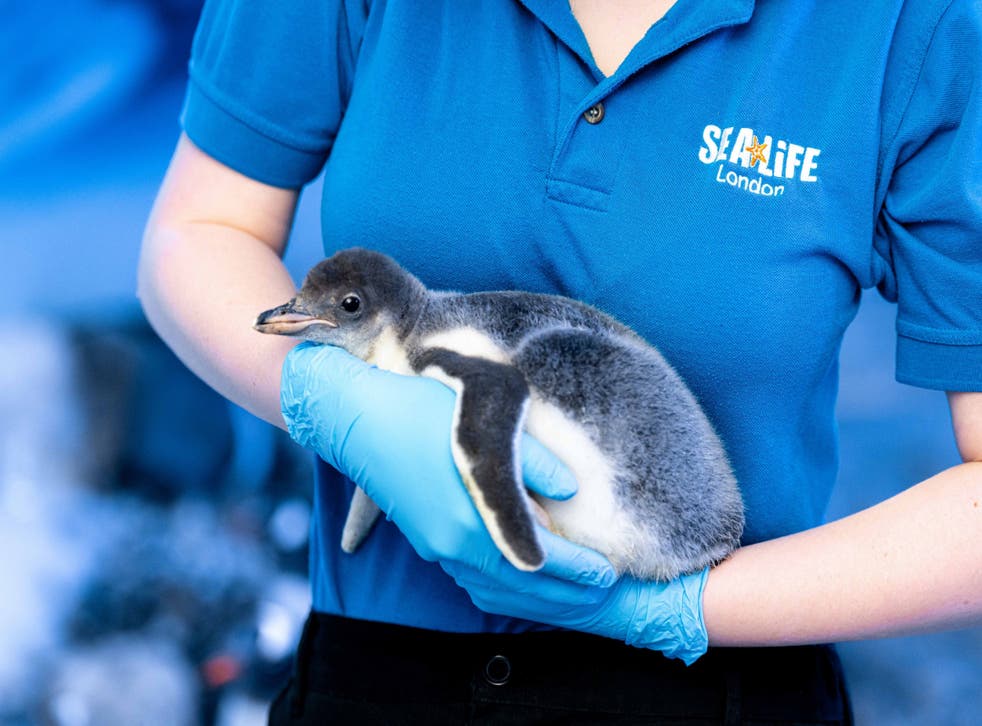 Same-sex penguin couple have welcomed their first adopted chick
Marama and Rocky are taking parenting 'in their stride'
A same-sex penguin couple at Sea Life London has welcomed their first adopted chick.
The female gentoo penguin couple, Marama and Rocky, have been together for five years and were chosen to adopt an egg by the aquarium's team after demonstrating they would make good parents.
The egg was taken from its birth mother in a bid to relieve her of the pressure of raising two chicks, the aquarium noted.
The new arrival's name and gender has yet to be revealed.
Speaking of the recent hatching, Graham McGrath, Sea Life's general manager, said the couple were taking parenting "in their stride".
Penguin habitats threatened by climate change

Show all 9
"Marama and Rocky have taken to becoming parents like ducks to water - or should I say penguins," McGrath said.
"Caring for a newborn is tough for anyone, from the sleepless nights to the constant feeding, yet this wonderful pair of penguin parents are completely unflappable and seem to be taking it all in their stride."
Speaking to The Independent, James Robson, Senior Curator at Sea Life London, commented on the decision to separate the adopted egg from its birth mother, explaining that doing so gives the chick a better chance of survival.
"When a Gentoo penguin lays two healthy eggs it puts additional strain on the birth mother," Robson said.
"Therefore it is considered good animal husbandry to move one of the eggs to an experienced penguin couple to rear as their own. This gives both eggs the best possible chance of survival, and relieves the stress on the birth mother.
"Our same sex penguins, Marama and Rocky, have a very close bond and have created the best nesting conditions to rear a chick and have done so for the past two years.
"We're continuing to oversee the health and well-being of the birth mum and the chicks but we're pleased to say they are all doing well."
McGrath adds that Marama is the older of the pair and naturally more protective of the chick, while Rock, who is free-spirited and inquisitive, is keen to teach the new arrival everything it needs to know about life as a penguin.
The new parents have built the biggest nest in the colony and share parenting and feeding responsibilities equally.
The penguins perform shifts which helps give eachother a chance to swim and feed.
The gentoo chick is the second to be born at Sea Life London this year, as part of its conservation programme.
Last week, a same-sex penguin couple at London Zoo was photographed with an LGBT+ Pride banner to celebrate the annual event.
Ronnie and Reggie, who have been together since 2014, were greeted by a new banner in the zoo's Penguin Beach, which read: "Some penguins are gay. Get over it."
In 2015, Ronnie and Reggie also adopted an egg, however theirs had been abandoned by another penguin couple.
They live at London Zoo alongside fellow same-sex couples Nadja and Zimmer, and Dev and Martin.
Join our new commenting forum
Join thought-provoking conversations, follow other Independent readers and see their replies