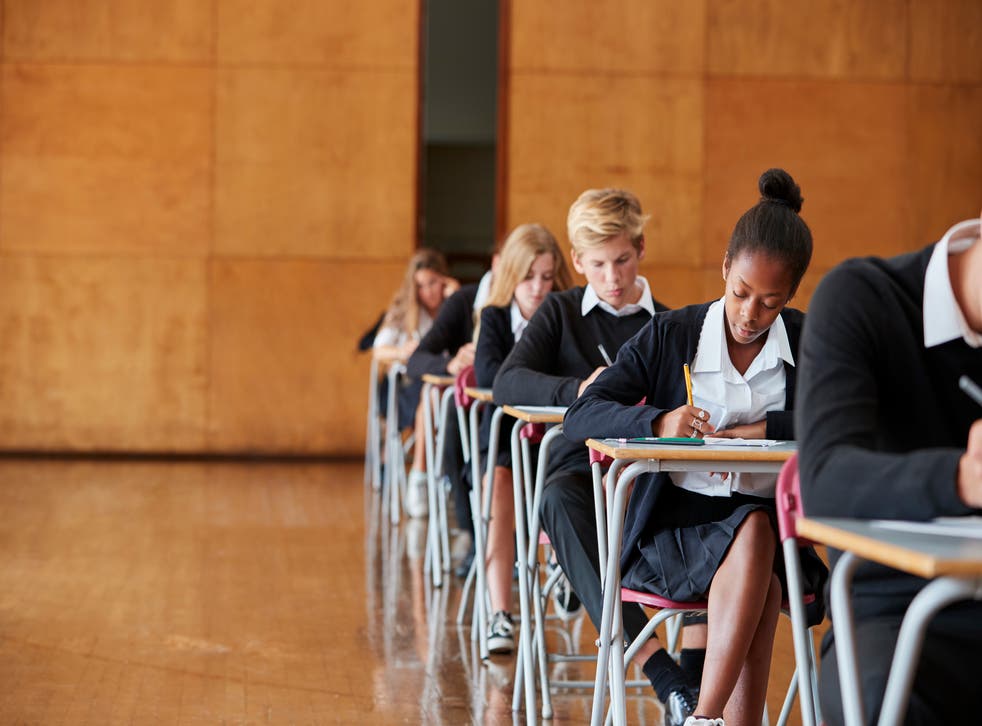 Are GCSEs and A-level exams cancelled for 2021?
Schools are now closed throughout the UK, but what will happen to exams?
Since the start of the pandemic, the impact on learning for pupils around the country has been profound with repeated school closures and the introduction of remote learning.
Boris Johnson's latest announcement on Monday means that primary and secondary schools across England have now closed as the country embarks on another national lockdown in a bid to quash the spread of the coronavirus.
Schools across Scotland, Wales and Northern Ireland have already closed their doors.
But what does this mean for 2021 exams? Here's everything you need to know.
Will GCSEs and A-level exams be going ahead this year?
Exams for English schoolchildren will be cancelled this summer for the second year running.
Announcing the school closures, the Prime Minister said: "We recognise that this will mean it is not possible or fair for all exams to go ahead this summer as normal.
"The Education Secretary will work with Ofqual to put in place alternative arrangements."
What about exams scheduled for January 2021?
"Public exams and vocational assessments scheduled to take place in January will go ahead as planned," said the Department for Education.
How will students be graded?
Education Secretary Gavin Williamson has confirmed that 2021 A-level and GCSE results will be decided by teacher-assessed grades.
Mr Williamson said a form of teacher-assessed grades would ensure grades are awarded "fairly and consistently".
He told the Commons on Wednesday: "While the details will need to be fine-tuned in consultation with (the regulator) Ofqual, the exam boards and teaching representative organisations I can confirm now that I wish to use a form of teacher-assessed grades, with training and support provided, to ensure these are awarded fairly and consistently across the country."
Last year, Mr Williamson faced calls to resign after the use of a controversial algorithm to predict A-level grades saw thousands of students miss out on university places, resulting in a u-turn.
Instead, students were awarded their predicted grades, an approach which could be repeated in 2021.
What have education officials said?
Natalie Perera, Education Policy Institute chief executive told Tes: "While closing schools is always difficult and undesirable, the government has rightly acted on the best available health advice by closing schools for a prolonged period.  
"Given the amount of school time that pupils will have lost last year and this year, the apparent decision to cancel GCSE and A-level exams this summer is sensible."
She added: "It will also allow pupils more time in the summer term to catch up on lost learning rather than being on study leave. There may also be wellbeing benefits for young people."
What is the situation in Scotland?
A decision was made in December to cancel Higher and Advanced Higher exams in 2021.
Education Secretary John Swinney said the move was based on the disruption that Covid has caused to the education system rather than safety concerns.
Pupils final grades will be based on the judgement of teachers.
What is the situation in Wales?
GCSEs and A-level exams in 2021 were cancelled by the Welsh government in November.
Education Minister Kirsty Williams said it was impossible to guarantee a level playing field for exams due to the ongoing impact of the Covid pandemic.
Grades will be based on classroom assessments.
What is the situation in Northern Ireland?
All scheduled GCSE and A-level examinations in Northern Ireland will be cancelled, Education Minister Peter Weir has confirmed.
Mr Weir said work was underway on alternative awarding arrangements.
The Minister told the Assembly the decisions were "not taken lightly".
He said: "We must have regard to the prevailing public health situation, and the need to reduce overall community contacts."
Register for free to continue reading
Registration is a free and easy way to support our truly independent journalism
By registering, you will also enjoy limited access to Premium articles, exclusive newsletters, commenting, and virtual events with our leading journalists
Already have an account? sign in
Register for free to continue reading
Registration is a free and easy way to support our truly independent journalism
By registering, you will also enjoy limited access to Premium articles, exclusive newsletters, commenting, and virtual events with our leading journalists
Already have an account? sign in
Join our new commenting forum
Join thought-provoking conversations, follow other Independent readers and see their replies