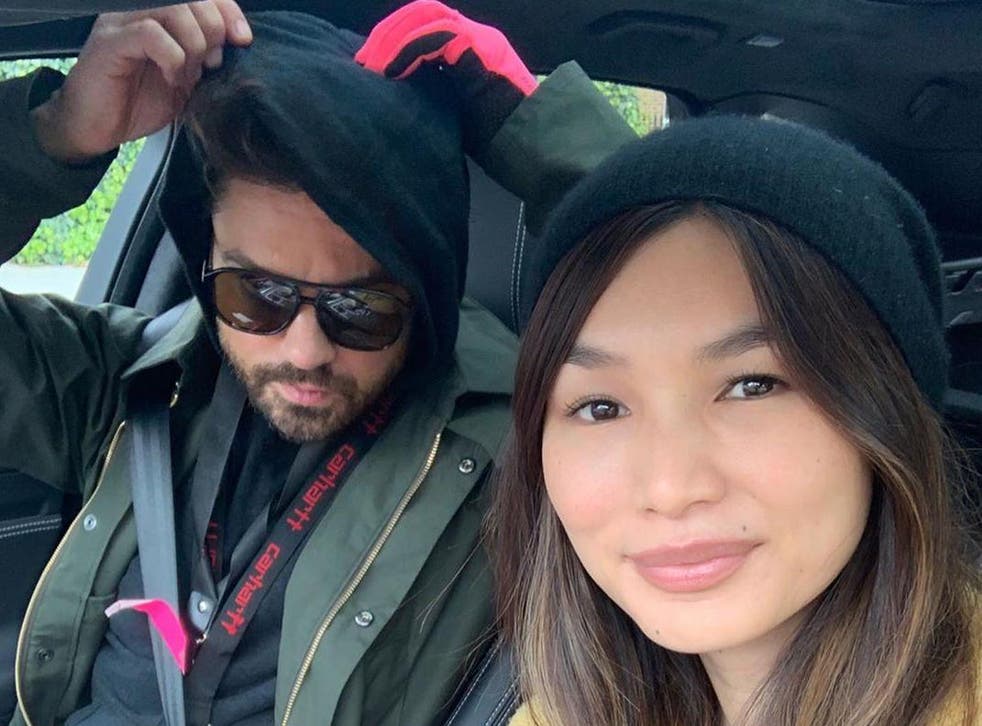 Coronavirus: Gemma Chan and Dominic Cooper deliver 80 free meals to NHS workers
'We're so grateful for everything you're doing,' says Chan
Olivia Petter
Thursday 02 April 2020 11:06 Comments
The Independent has launched an appeal to help those going hungry because of the coronavirus crisis. Help The Hungry aims to highlight how you can help in your area, with money, food donations or volunteering. The campaign has been backed by politicians including Sadiq Khan, the mayor of London, and Jess Phillips, the Labour MP who recently ran for party leader.
Gemma Chan and Dominic Cooper have delivered 80 meals to NHS staff on the frontlines of the coronavirus outbreak.
On Wednesday, Chan shared photographs of herself and Cooper on Instagram, showing the couple in the car with boxes full of meals provided by the charity Cook 19.
The food was donated to staff at Charing Cross Hospital in central London.
The actor also shared a photograph of the staff surrounded by the boxes with their thumbs up, thanking the couple.
Chan captioned the post: "80 meals delivered to the incredible NHS staff at Charing Cross Hospital on behalf of @donate_cook_19.
"We're so grateful for everything you're doing. If you know an NHS worker in London in need of support please email donatecook19@gmail.com or dm @donate_cook_19.
"If you're able, please also consider making a donation via the website (link in bio)."
Chan concluded her post by reassuring followers that the meals had been prepared according to social distancing guidelines as advised by an NHS doctor.
Hers and Cooper's donations come after it was revealed that Lizzo had also sent food to hospital workers.
Earlier this week, the musician sent meals to a number of hospitals across the US, including ones in Minnesota and Louisiana.
"She sent several hospitals food that were hit really hard for staff working around the clock," her publicist told The Seattle Times.
"She is planning to send food to more hospitals as well."
Register for free to continue reading
Registration is a free and easy way to support our truly independent journalism
By registering, you will also enjoy limited access to Premium articles, exclusive newsletters, commenting, and virtual events with our leading journalists
Already have an account? sign in
Join our new commenting forum
Join thought-provoking conversations, follow other Independent readers and see their replies