The rise of gender-neutral beauty
Unisex brands are working to counter traditionally gendered marketing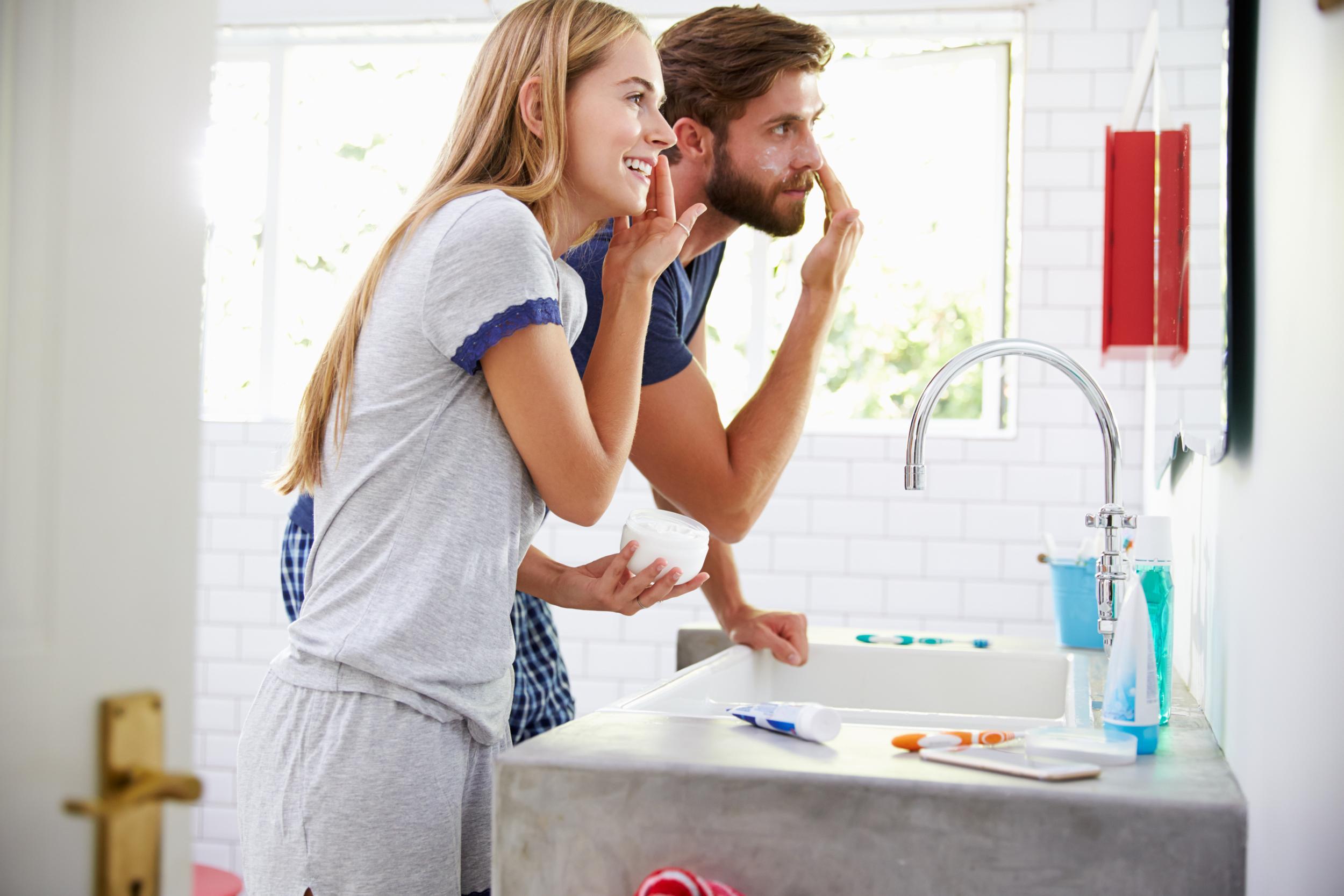 Over the past few years, the way we shop and the way in which we consume fashion has seen a shift in the non-binary direction.
John Lewis removed gender labels from its children's clothes, global brands like H&M released unisex collections, and designers have showcased men's and women's collections in tandem.
Now, gender-neutral beauty is having its moment.
For a long time, the beauty industry has worked to the most stringent of gender divides. Brands offered completely different products for men and women, often relying on heavily gendered marketing.
For instance, products designed for women often feature shades of pastel, floral motifs, and a sexually evocative name. Meanwhile, most products designed for male users stick to a colour scheme of steel grey and blues, and seem to require the words "FOR MEN" to be emblazoned across them as a sort of permission for men to be able to purchase that item in the first place.
And as gender diversity becomes increasingly visible, and traditional stereotypes begin to dissolve, this kind of gendered marketing begins to look out-dated and out of touch.
While there is nothing wrong with women liking their cosmetics in shades of pink, and men liking their products in sombre blues, and vice versa, the lack of neutral options and restrictive binary categorisation is a problem.
Enter the gender-neutral beauty brands.
These can be brands that actively market themselves as unisex, such as the self-explanatory Non Gender Specific or the K-beauty inspired brand Panacea. Or they can be brands which by the very nature of their lack of divisive "men" and "women" sections and their neutral packaging choices operate in a genderless zone: Context, ASARAI, and Aesop to name a few.
While brands such as Aesop have been around for a while now, there are plenty of new players that market themselves as being for anyone and everyone across the non-binary spectrum.
Andrew Glass, the man behind Non Gender Specific (NGS), revealed his frustrations with the "segregated" beauty industry. NGS prides itself on being "the brand for all humans", an inclusive celebration of all individuals:
"Non Gender Specific is for all people and all gender identities, not a specific population. The beauty of NGS is that we promote individuality and believe in gender-equality for all identities, whether it's male, female or one of the other 71 known gender identities - what we don't believe in is the line that separates one gender from the other."
Meanwhile, Sam Farmer explained how he was inspired to create his eponymous unisex line after seeing the gendered, overtly "sexual stereotyping" that exists even in skincare aimed towards children. In a blog post, he wrote:
"When my daughter turned 11 she asked me to get a deodorant that would keep her fresh for the entire school day. I dutifully headed off to the supermarket and was surprised to find that deodorants are gender segregated.
"I looked at the names of the deodorants I was hoping to buy for my daughter […] Tease, Be Sinful, Minx and Play it Sexy.
"I also have a son and was fascinated to see what products were aimed at him - Products called Force, Power, Control and Rise.
"This was the marketplace I was coming into when I decided I was going to create a unisex brand for my children. "
And it's not just skincare on offer, there's makeup too.
Makeup artist Jessica Blackler founded unisex cosmetics brand JECCA, after recognising the lack of makeup services catering towards the trans community. With its range of unisex products, JECCA works to fulfil its mantra #MakeupHasNoGender.
Meanwhile, ASOS's beauty department, Face + Body, straddles both their men's and women's sections, and offers itself up to all customers without bias. Its launch campaign was also a lesson in inclusivity: featuring men, women, and non-binary models of a range of ethnicities and body shapes.
The face of the beauty industry is changing and market research company Mintel predict gender neutral beauty to be a global trend in 2018. In a report they said: "Consumers are moving away from traditional gender stereotypes and expectations. As such, they are going to come to expect brands to push a gender-neutral message to the fore of their new product development and marketing campaigns."
And from a scientific perspective, Dr Anjali Mahto, consultant dermatologist at Harley Street's Skin55, told The Independent that while male and female skin do develop biological differences at puberty, gender specific skincare and cosmetics are not the answer.
She said: "There are some differences between male and female skin and this is in part due to the androgen testosterone. Male skin is around 20 per cent thicker compared to female skin due to a higher concentration of collagen and elastin.
Men also have more hair follicles and their associated sebaceous glands, resulting in a complexion that is oilier."
However, Dr Mahto revealed that the best way to approach skincare is not by gender, but rather on individual skin type. She said: "I wouldn't say it is really about male versus female skin and always choosing products that are marketed for either men or women.
"The most important consideration is skin type […] I always recommend a skincare plan tailored to each individual based on their needs and the best ingredients or treatments for a particular issue."
Join our commenting forum
Join thought-provoking conversations, follow other Independent readers and see their replies