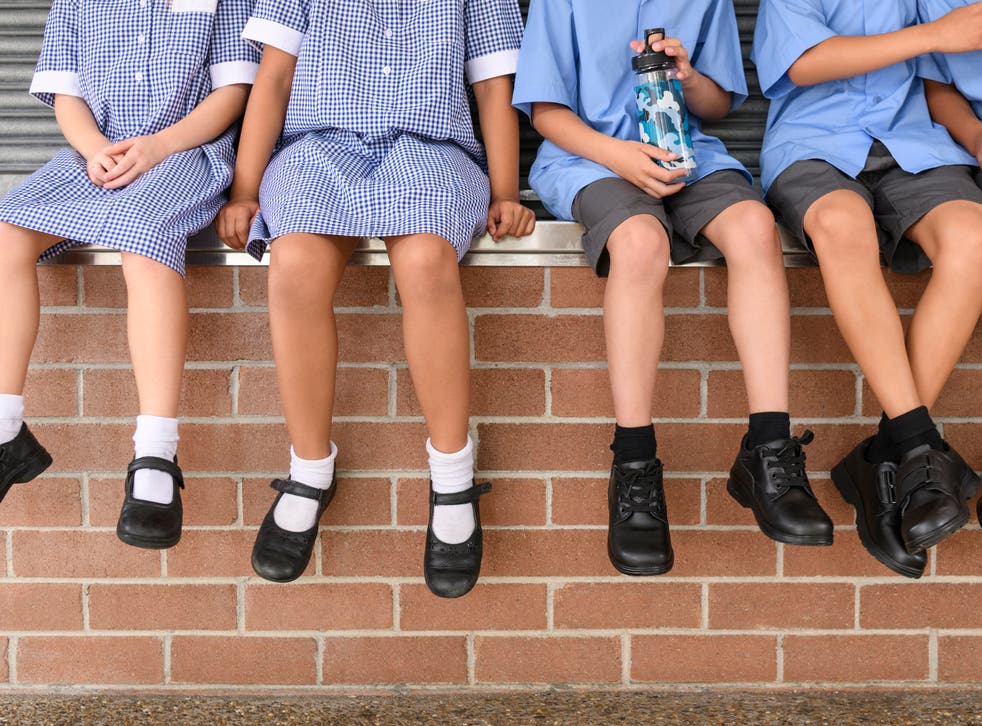 Irish primary school to introduce gender-neutral uniform policy
'The most important thing is that children should feel comfortable and happy,' say teachers
Sabrina Barr
Saturday 22 June 2019 22:15 Comments
A primary school in County Wicklow, Ireland has announced it will introduce a new gender-neutral uniform policy from September.
St Brigid's National School, situated in the centre of the coastal town of Greystones, said it wants students who are questioning their gender identity to feel "comfortable" wearing their uniform in class.
Máire Costello, principal of the school, explained that the update to the uniform policy was put forward by the school's student council.
Parents of students and members of the school's board of management then agreed to the proposal.
"We have children who are questioning their sexual identity. It is happening at an earlier age," Ms Costello told Irish Times.
"If that means girls wearing trousers or boys wearing skirts, so be it. The most important thing is that children should feel comfortable and happy over how they are dressed."
The St Brigid's National School uniform includes a green tartan pinafore, grey trousers, a green crested cardigan and jumper.
The uniform policy previously stipulated that only female students could wear the pinafore, and only male students could wear the trousers and green jumper.
From September, students will be allowed to wear a pinafore or trousers, regardless of their gender identity.
Tom Sherlock, chairperson of the school's board of management, said the majority of parents have been "hugely supportive" about the updated uniform policy.
"There will always be people who will be opposed to this that is for sure, but what is most important is that even one student feels more comfortable now," Sherlock stated.
Support free-thinking journalism and attend Independent events
Sara Phillips, chair of Transgender Equality Network Ireland, said there is "still a lot of work to be done in schools" to make sure that all students feel accepted.
"There are some great schools – including Catholic ones – and some terrible ones... it takes leadership and a common sense, human rights-based approach to ensure that all children feel welcome," Phillips stated.
In 2016, the Department of Education in Ireland published a report outlining how schools can support LGBT+ students.
The guidelines stated that transgender students "should be permitted to wear a uniform that is consistent with their gender identity".
Register for free to continue reading
Registration is a free and easy way to support our truly independent journalism
By registering, you will also enjoy limited access to Premium articles, exclusive newsletters, commenting, and virtual events with our leading journalists
Already have an account? sign in
Join our new commenting forum
Join thought-provoking conversations, follow other Independent readers and see their replies