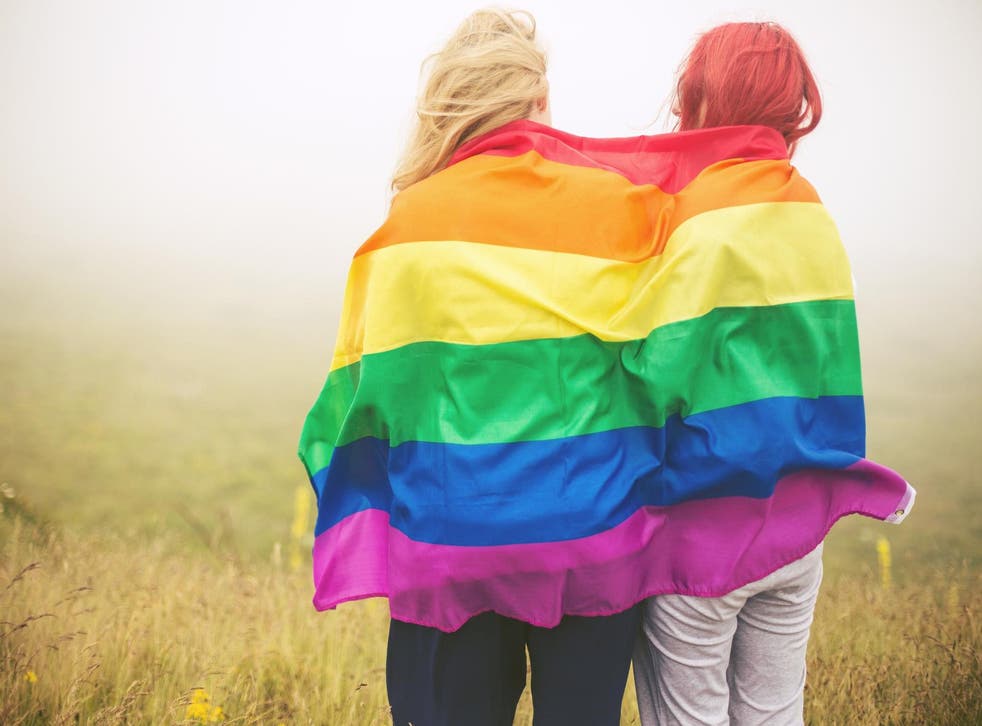 Gender reversal surgery is more in-demand than ever before
But what are the consequences?
Gender reassignment surgery has been available on the NHS for more than 17 years.
It's a treatment for those experiencing gender dysphoria, whereby a person recognises a discrepancy between their biological sex and their gender identity.
Gender identity clinics are in place throughout the UK to provide support to those feeling distressed by the condition - but what happens when a trans person undergoes surgery and later decides to revert back to their original gender?
Is it possible? Is it safe? And is it available on the NHS?
These are not questions that are not easily-answered. Five phone calls and endless emails later, the details regarding what circumstances would allow for such a treatment to be carried out on the NHS remain muddled.
It's potentially why some of those seeking "reversal" surgeries are heading to a clinic in Serbia, where Professor Misoslav Djordjevic has been performing them for five years at the Belgrade Center for Genital Reconstructive Surgery.
A specialist in genital reconstruction with 20 years of experience, Prof Djordjevic began conducting the innovative procedures after a transgender patient who had undergone surgery to remove male genitalia requested a reversal.
It's by no means a common practice. He has performed just 14 surgeries to date and is currently in the process of treating two "reversal" patients, reports The Daily Telegraph, explaining that the procedure is extremely complex and can cost up to €18,000 (£15,965).
However, his services aren't easily-accessed. Djordjevic will only treat patients who have undergone a full one-year-long psychiatric evaluation and he stresses the importance of post-surgery aftercare, revealing that he remains in contact with the majority of his patients.
It's not simply a case of people regretting their decision, explains James Morton, manager at the Scottish Trans Alliance, who told The Independent that a range of factors could catalyse the desire for a gender reversal including unusual surgical complications, being worn down by transphobic harassment, family rejection, or developing religious or political beliefs that being transgender is unacceptable.
"If a person has regret about undergoing gender reassignment, it is especially important that they receive counselling and in-depth assessment before undergoing any surgery to attempt partial reversal as their chance of regretting further surgery could be even higher," he said.
"Any further NHS surgery is determined on an individualised case by case basis because the numbers are so tiny."
So far, Djordjevic has exclusively treated transgender females who have asked to recreate their male genitalia.
Known as phalloplasty, the procedure entails the construction of a penis from skin taken from the groin, abdomen or thigh. Though the surgery produces aesthetic results, many mistakenly assume that it will ultimately render one's genitalia physically futile.
However, a 2013 study revealed that the introduction of penile stiffeners has allowed some plastic surgeons to create a fully functioning organ.
It is a much more risky procedure than its male to female counterpart, vaginoplasty, whereby the testicles are removed and the skin of the penis is used to artificially create a vagina.
Whilst awareness of non-binary issues has increased in recent years, gender reassignment remains a severely under researched topic, so much so that the NHS has produced an online e-learning guide to GPs who might be unfamiliar with gender dysphoria.
The severe lack of understanding surrounding the topic - and its reversal counterpart - became particularly prevalent last week, when a proposed study to explore why transsexual people may want to "detransition" was reportedly shut down by Bath Spa University so as "not to offend people."
"The fundamental reason given was that it might cause criticism of the research on social media and criticism of the research would be criticism of the university and they also added it was better not to offend people," James Caspian, the psychotherapist behind the proposed research, told BBC Radio 4.
He confessed to being "astonished" at the university's decision.
As of 30 August, there were 213 patients on the list for gender reassignment surgery at Imperial College Healthcare NHS Trust.
At present, there are no statistics regarding gender reversal surgeries in the UK.
Register for free to continue reading
Registration is a free and easy way to support our truly independent journalism
By registering, you will also enjoy limited access to Premium articles, exclusive newsletters, commenting, and virtual events with our leading journalists
Already have an account? sign in
Register for free to continue reading
Registration is a free and easy way to support our truly independent journalism
By registering, you will also enjoy limited access to Premium articles, exclusive newsletters, commenting, and virtual events with our leading journalists
Already have an account? sign in
Join our new commenting forum
Join thought-provoking conversations, follow other Independent readers and see their replies