Incredible video shows moment baby is born during a 'gentle C-section'
It's said to be a more inclusive experience akin to that of vaginal birth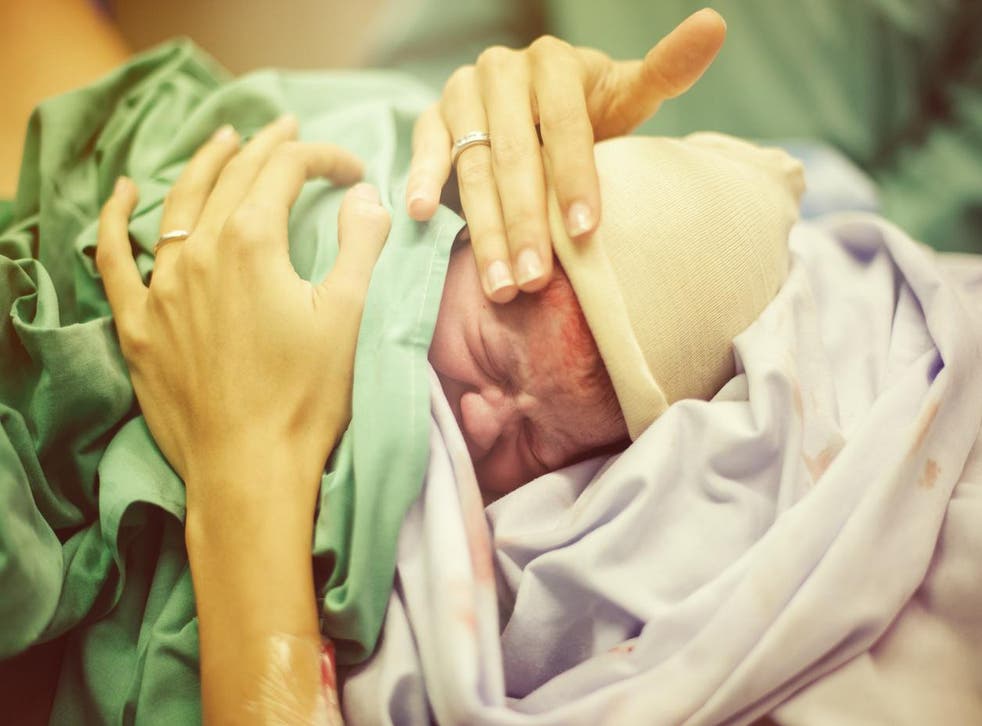 Jaw-dropping footage of the moment a baby's head emerges unaided out of its mother's stomach during a C-section has been captured.
Shared by a doctor in Venezuela less than a week ago, the emotional video shows what's known as a 'gentle' or 'natural' caesarean section.
In the clip, the baby's head can be seen slowly protruding through a small incision in the mother's abdomen before finally pushing its way out.
Since being shared by a doctor at the Centro de Fertilidad Clinica Lugo, the footage has been viewed more than 15,000 times.
While not much has changed in childbirth in recent years, the rise of C-sections has seen a call for a more inclusive experience akin to that of vaginal birth, and that's where this method comes into play.
Unlike standard caesareans, babies born this way are guided by doctors as they make their own way out of the womb through a small cut.
Warning: Graphic video
According to experts, this slower type of caesarean can reduce the risk of respiratory problems some babies experience during a standard C-section and insist that it allows the mother to feel more involved in the birth.
In fact, some mums-to-be opt to have the procedure without a screen so that they can watch the moment for themselves before the baby is finally placed on their chest.
Register for free to continue reading
Registration is a free and easy way to support our truly independent journalism
By registering, you will also enjoy limited access to Premium articles, exclusive newsletters, commenting, and virtual events with our leading journalists
Already have an account? sign in
Register for free to continue reading
Registration is a free and easy way to support our truly independent journalism
By registering, you will also enjoy limited access to Premium articles, exclusive newsletters, commenting, and virtual events with our leading journalists
Already have an account? sign in
Join our new commenting forum
Join thought-provoking conversations, follow other Independent readers and see their replies