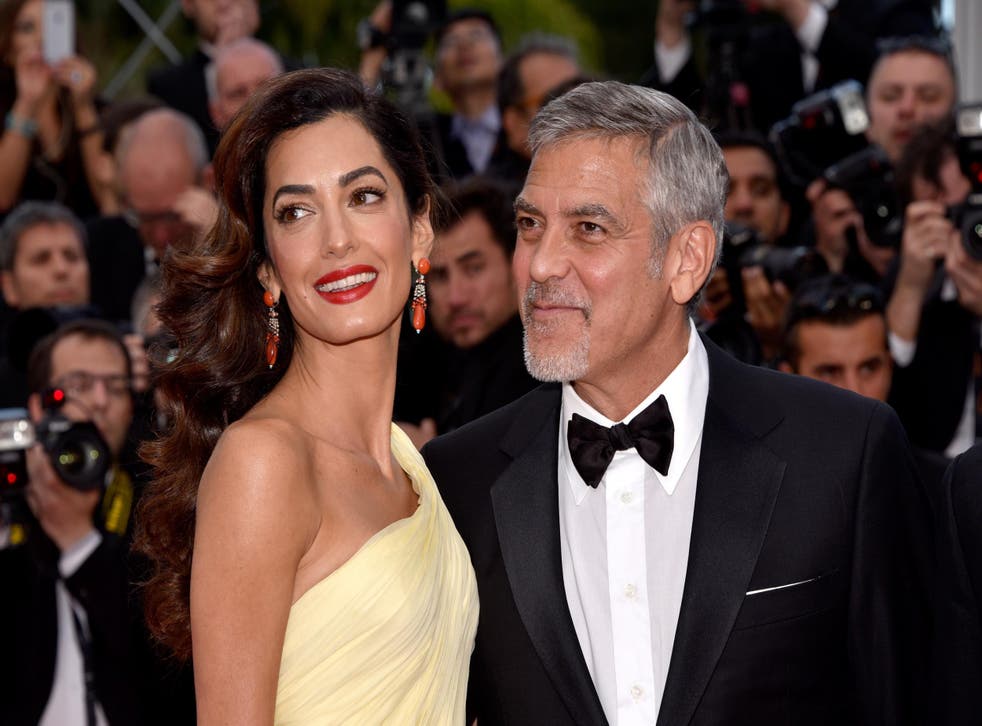 George and Amal Clooney hand out noise-cancelling headphones to passengers before taking off
The most considerate passengers ever
We've all been there. You board a long red-eye flight with the intention of sleeping the entire way - only to be woken by the sounds of a screaming baby on board just as the plane takes off.
That is, unless you are on board a flight with George and Amal Clooney.
According to multiple sources who spoke to Page Six, during a recent international flight to the UK, the pair handed fellow first-class passengers noise-cancelling headphones, in case their twins started to cry.
Travelling with six-month-olds can be difficult, but the Clooney's made sure other passengers were not affected.
One lucky passenger who happened to be flying with the Clooneys was movie director Quentin Tarantino, who received his own pair.
And these weren't just any regular noise-cancelling headphones.
According to sources, the devices were emblazoned with the Casamigos tequila logo, Clooney's tequila brand.
While there have been no reports on whether passengers had to use their headphones or not, they got pretty cool souvenirs either way.
A representative for the Clooneys confirmed the report to The Independent.
Join our new commenting forum
Join thought-provoking conversations, follow other Independent readers and see their replies