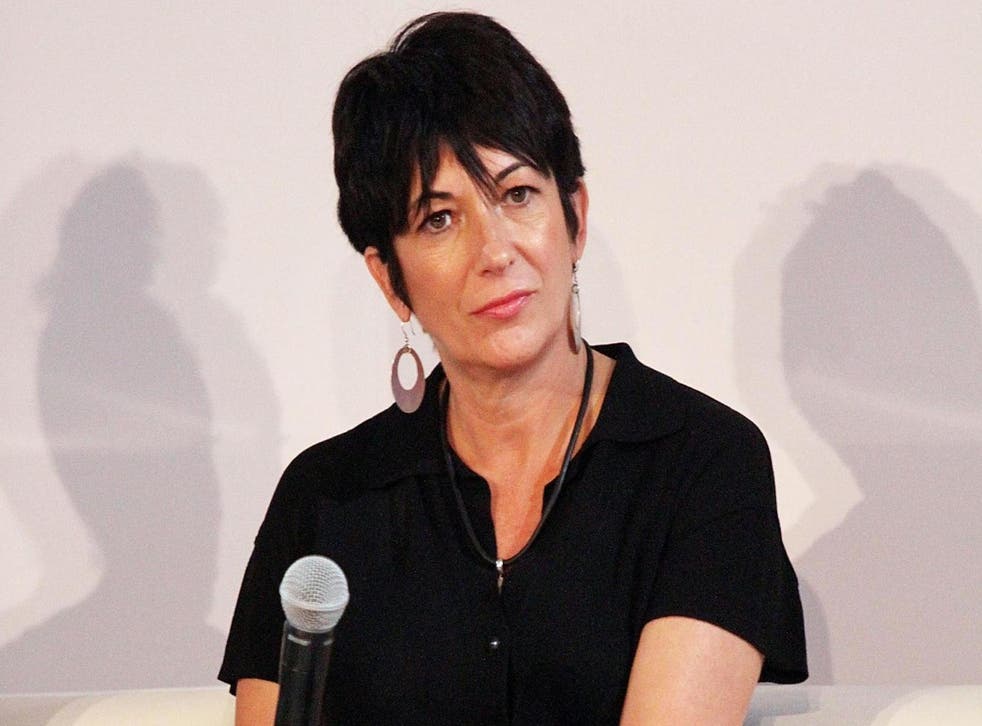 Ghislaine Maxwell: How does she know Prince Andrew and what is their connection to the Epstein scandal?
Former associate of Epstein reportedly introduced financier to Prince Andrew 
Jeffrey Epstein's long-time associate and former girlfriend Ghislaine Maxwell has been arrested by the FBI and faces multiple charges of sex exploitation and abuse of minor girls, prompting renewed interest in her relationship with Prince Andrew.
On Thursday, it was reported that Maxwell, who has kept a low-profile following continued accusations of involvement in Epstein's sex crimes, had been arrested in Bedford, New Hampshire.
Maxwell is expected to appear in federal court later today in relation to accusations she conspired with Epstein to sexually abuse children, according to NBC News.
In addition to a relationship with Epstein, the British socialite has also been publicly linked to numerous other high-profile individuals, including Prince Andrew, who stepped back from his royal duties in November after a widely criticised BBC interview in which he defended his friendship with the late financier.
How did Prince Andrew and Maxwell meet?
While there is not a definitive account of Maxwell and the Duke of York's introduction, it was the daughter of the media mogul Robert Maxwell who introduced Epstein to Prince Andrew, according to The Guardian.
The introduction between the royal and the disgraced financier, which took place in the 1990s, occurred while Maxwell was dating Epstein.
The friendship between Maxwell and Prince Andrew appeared to continue for years, with recently resurfaced photos from the Royal Ascot in 2000 showing the Duke of York with Epstein and Maxwell.
How are Maxwell and the Duke of York connected to the Epstein scandal?
According to many of Epstein's victims, Maxwell helped procure young girls for the financier. In 2015, one of Epstein's victims, Virginia Roberts Giuffre, made the accusation in a defamation suit, in which she alleged that she was forced to have sex with Epstein and Prince Andrew, a claim that both Maxwell and the Duke of York have denied.
In December 2019, Giuffre repeated her claim that she had had sex with the prince when she was aged 17 on the instructions of Maxwell during an interview with the BBC.
"I had just been abused by a member of the royal family," she said. "I just didn't expect it from royalty. I didn't expect it from someone that people look up to and admire in the royal family … I couldn't comprehend how the highest levels of the government, powerful people, were allowing this to happen, not only allowing it to happen but participating in it."
Buckingham Palace said Giuffre's accusations were "false and without foundation".
Prince Andrew also repeatedly denied the allegation, telling the BBC before he stepped down from royal duties: "I can categorically tell you it never happened. I have no recollection of ever meeting this lady - none whatsoever."
Did the royal ask Maxwell for help?
According to BBC Panorama, Prince Andrew reached out to Maxwell via email in 2015 for help with the allegations from Giuffre.
"Let me know when we can talk. Got some specific questions to ask you about Virginia Roberts," he reportedly wrote, to which Maxwell replied: "Have some info. Call me when you have a moment."
During the royal's BBC interview, he said he is "willing to help any appropriate law enforcement agency" with the ongoing investigation into the Epstein sex crimes.
Register for free to continue reading
Registration is a free and easy way to support our truly independent journalism
By registering, you will also enjoy limited access to Premium articles, exclusive newsletters, commenting, and virtual events with our leading journalists
Already have an account? sign in