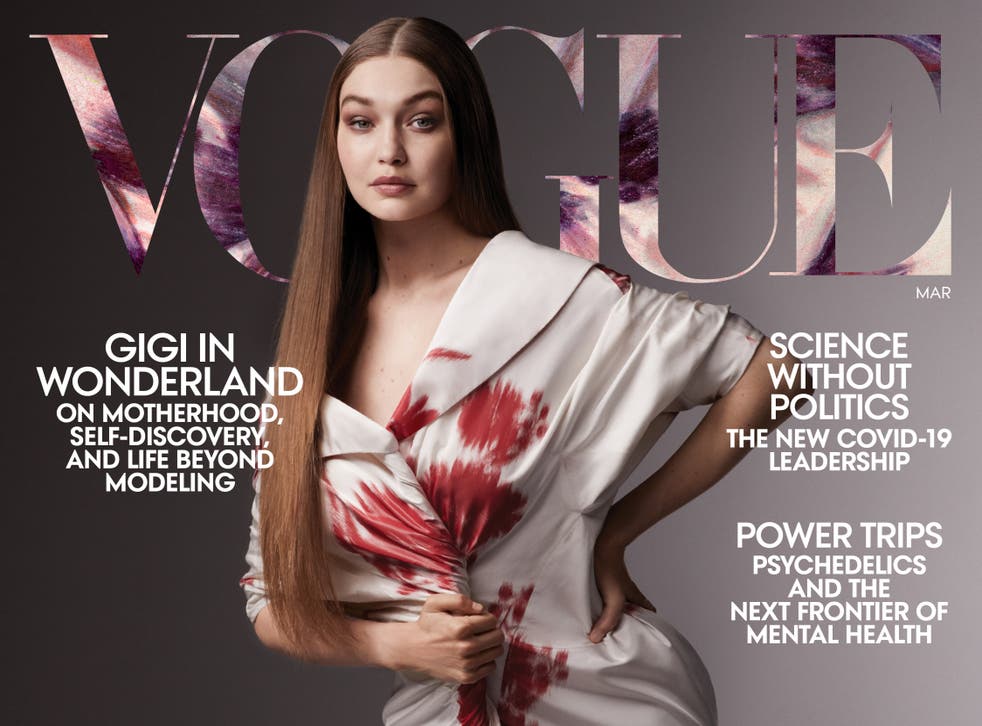 Gigi Hadid shoots Vogue cover 10 weeks after giving birth: 'I'm obviously not going to be a size zero'
'I know that I'm not as small as I was before,' said the model
Leer en Español
Gigi Hadid has appeared on the cover of Vogue magazine, after shooting just 10 weeks after she gave birth to her first daughter.
The model said she is a "realistic" thinker, and stated she feels no need to rush to return to her pre-pregnancy size.
The 25-year-old appeared on the magazine's cover wearing a Prada coat, her hair down to her waist.
"I know that I'm not as small as I was before, but I also am a very realistic thinker. I straight up was like, 'Yeah, I'll shoot a Vogue cover, but I'm obviously not going to be a size zero,' nor do I, at this point, feel like I need to be back to that," she told Vogue.
"I also think it's a blessing of this time in fashion that anyone who says that I have to be that can suck it."
The star also opened up about giving birth to her daughter, Khai Hadid Malik, who was born in September last year.
Hadid gave birth at her home in Pennsylvania, alongside her partner singer Zayn Malik, her mother Yolanda, her sister Bella and a midwife and her assistant. Hadid had no pain relief during the birth, and Malik caught his daughter as she was born.
The star admitted that her family were "proud" after seeing her give birth, but said that, at points, they had looked at her "in terror".
"When you see someone do that, you look at them a bit differently. I probably looked crazy, actually," she said. "I was an animal woman."
Hadid previously criticised British Vogue after the magazine ran an article claiming the star was disguising her pregnancy bump.
At the time, the model had not yet shared any pictures of her pregnancy bump.
In July last year, British Vogue published an article with the headline "Gigi Hadid reveals how she disguises her pregnancy".
The article quoted Hadid's comments from a recent Instagram Live in which she was asked why she did not "have a tummy".
"This angle and the really baggy jumpsuit make for an optical illusion," Hadid replied with regards to the khaki Isabel Marant overalls she was wearing. "From the side it's a different story!"
The magazine later tweeted a link to the article with the caption: ".@GiGiHadid is yet to post a picture showing her baby bump, but her genius disguise gives an insight into her lockdown pregnancy."
But Hadid replied to clarify that she was not trying to hide her pregnancy. 
"Disguise ....?" she tweeted alongside an eyebrow raising emoji.
"I said in a baggy jumpsuit the front and side views are visually different stories – not that that was intentional or I was trying to hide anything."
The model continued: "Will be proud and happy to share 'insight' when I feel like it, thanks.
"For now I am proudly experiencing and sharing this time with my family and loved ones."
Join our new commenting forum
Join thought-provoking conversations, follow other Independent readers and see their replies