The Independent's journalism is supported by our readers. When you purchase through links on our site, we may earn commission.
Gin pong is here and it's the new drinking game you've been waiting for
It promises to make your party gin-credible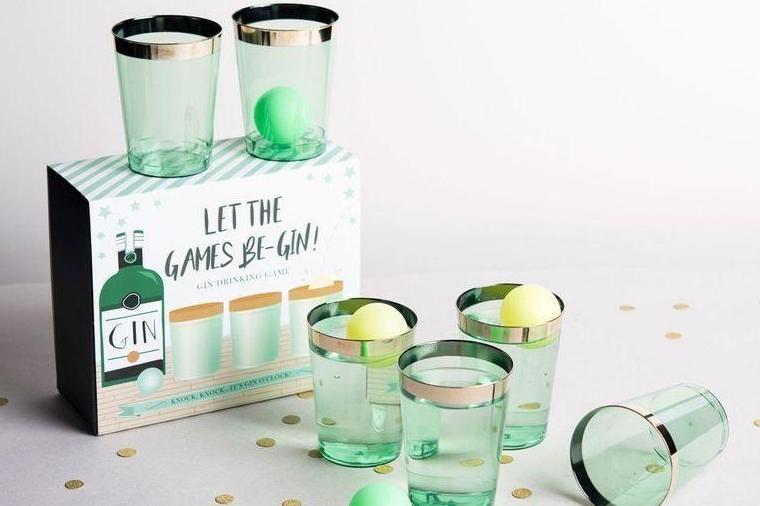 Forget beer pong, or the wide-necked prosecco alternative because there is now a new sophisticated take on the classic party game.
Enter, Gin Pong.
Launched by online retailer Getting Personal, it's the game gin lovers have been waiting for by combining the drink of the moment with everyone's favourite student pastime.
This new version comes with 12 plastic gin tumblers made in a cool shade of green that perfectly matches with a bottle of Tanqueray, Gordons or even Aldi's Oliver Cromwell London Dry Gin – a tipple which was recently declared one of the best in the world.
And, while they might be made of plastic, they come finished with a super-classy golden rim.
The tumblers are also much smaller than the red ones associated with beer pong – presumably because gin is a lot stronger – which also makes it a little more challenging.
For those initiated, the aim of the game is to throw one of the four balls into your opponents glass and drink every time one of the players shoots and scores. Let the games be-gin.
Available online only, right now it's unfortunately sold out but it has been reported that Getting Personal will be re-stocking Gin Pong on October 12.
Even better, the game only costs £13.99 and with our love of mother's ruin showing no signs of abating, promises to make any party gin-credible. Buy yours here.
Join our commenting forum
Join thought-provoking conversations, follow other Independent readers and see their replies