Redhead emoji finally has a release date - and it's very soon
The long-awaited redhead emoji is finally here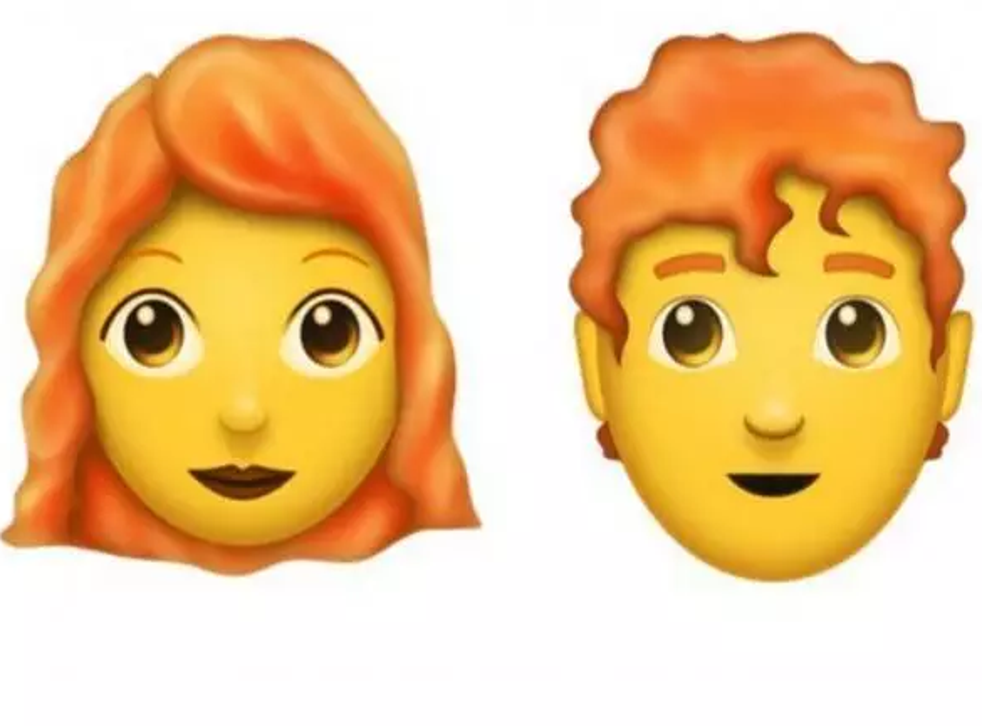 Tomorrow marks an important day for redheads as the ginger emoji is finally set to arrive.
The lack of a ginger emoji, which has been the biggest source of strife for emoji users, according to complaints received by Emojipedia, is officially here.
After years of campaigning, the Unicode Consortium confirmed the ginger emoji, in varying skin colours and genders, will be available in their newest emoji release.
The approval was announced in February, to the joy of redheads around the world, and will be rolled out in the update on Tuesday, June 5 2018.
"Finally they are releasing a ginger/redhead emoji! Representation," one person tweeted.
Another thrilled redhead wrote on Twitter: "Apparently I finally get a ginger emoji tomorrow?! Is this true? Is my life complete?"
The ginger emoji is just one of 157 new symbols to be added to the emoji world, bringing the total count to 2,823.
And those with flame-coloured hair won't be the only ones to finally see their dream of an emoji-equivalent come true.
People with curly hair, white hair, or no hair can also rejoice as Emojipedia has released a list that shows these hair colours and types will also be represented in the new update.
Other highly-anticipated emojis include a bagel, a lobster, a face with an added third heart, and a supervillain.
Although the new inclusive emojis will officially be available Tuesday, it may take some time before the update is available on all devices.
An emoji dictionary: What do they mean?

Show all 8
Fortunately, Twitter is typically one of the first platforms to incorporate new emojis - but those using Apple and Android operating systems may have to wait a bit longer before they can get their hands on the new emoticons.
Despite the long wait, the existence of a ginger emoji marks a turning point for redheads, who make up just two per cent of the global population.
As one person pointed out on Twitter, for this minority group: "Ginger emoji = social justice."
Register for free to continue reading
Registration is a free and easy way to support our truly independent journalism
By registering, you will also enjoy limited access to Premium articles, exclusive newsletters, commenting, and virtual events with our leading journalists
Already have an account? sign in
Register for free to continue reading
Registration is a free and easy way to support our truly independent journalism
By registering, you will also enjoy limited access to Premium articles, exclusive newsletters, commenting, and virtual events with our leading journalists
Already have an account? sign in
Join our new commenting forum
Join thought-provoking conversations, follow other Independent readers and see their replies