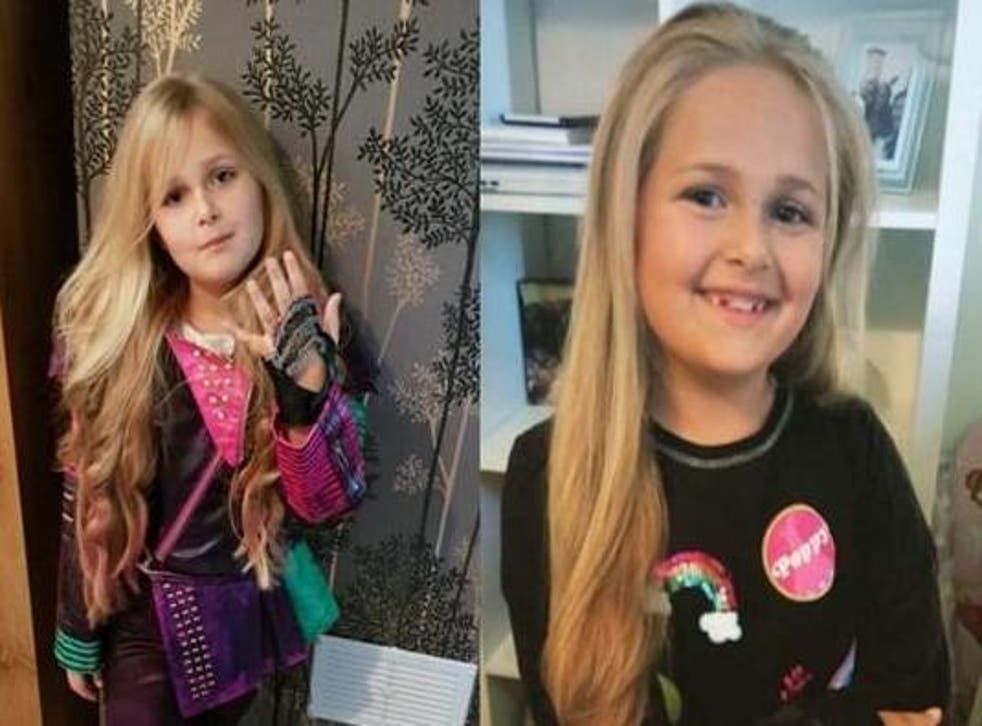 Eight-year-old girl cuts off princess hair to make wig for sick child
Movie princesses are typically kind and generous - and one little girl is proving she has what it takes by donating her Rapunzel-like hair to sick children.
Ruby Cotter, from Essex, has blonde hair which is nearly as long as she is tall.
But after learning that children who are sick can lose their hair, the eight-year-old decided to cut her hair off and have it made into a wig so another little girl can have princess hair.
According to Metro, Ruby shared her idea with her parents after she learned that wigs could be made with long human hair like hers by organisations such as Little Princess Trust.
Little Princess Trust "provides real hair wigs free of charge to children and young adults," according to their website, and donors include the Duchess of Cambridge.
And Ruby doesn't want to stop with just one wig. According to the JustGiving page set up by Ruby's parents, the eight-year-old wanted to raise enough money to make a second wig as well - which she has.
Sharing her goal on her JustGiving page, Ruby wrote: "I am eight years old and have always had very long hair, nearly as long as me.
"I heard about the children that are sad because they have no hair because they are sick and it has probably fallen out, so I wanted to give them mine because I don't need it all, and I want to make them happy again," Ruby wrote.
The eight-year-old then said: "I am donating my hair and also I would like to raise £500 which pays for another wig to be made."
However, others are inspired by Ruby's selflessness and have continued to donate, with Ruby's fundraiser raising £1,173.86 to date.
And according to Ruby's mum Samantha, Ruby is thrilled.
Despite her parents' initial reservations about the idea, Ruby has been determined to donate her hair since she first learned she could.
Speaking to Metro, Samantha said: "Ruby first mentioned it in November, but we didn't let her do it straight away just in case she regretted it. But she's been asking constantly ever since."
Ruby's plan is to cut her hair on the last day of school before the Easter half-term, according to her JustGiving page - and she is already talking about growing it out to donate again.
You can donate to Ruby here.
Join our new commenting forum
Join thought-provoking conversations, follow other Independent readers and see their replies