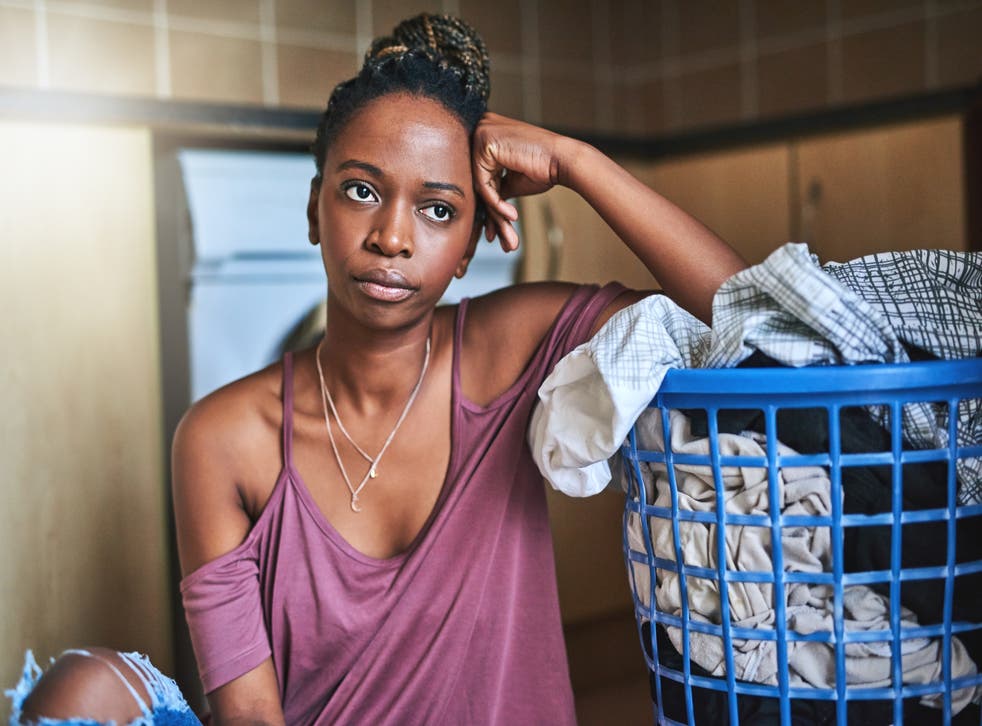 Girls doing majority of household chores during lockdown compared with boys
'Women's equality could be pushed back by up to 10 years by the pandemic'
Girls and young women are doing the majority of household chores during the pandemic, leaving them less time to focus on their education, according to a new study.
Two-thirds (66 per cent) of girls and women aged between 14 and 24 reported that they had spent more time cooking for their families since the outbreak of Covid-19, compared with just under a third (31 per cent) of boys and men in the same age range.
Women and girls are also spending more time undertaking stereotypically "female" chores, such as cleaning (69 per cent, compared with 58 per cent of boys and men), shopping (52 per cent, compared with 49 per cent) and looking after siblings or sick relatives (28 per cent, compared with 16 per cent).
One in five girls surveyed also said that not attending school was having a negative impact on their mental health.
The survey of 1,000 men and women aged between 14-30 was conducted by a research agency on behalf of the children's charity Theirworld.
The charity is calling on governments to prioritise education, especially for girls, in their response to the pandemic, amid fears that Covid-19 will undo decades of progress for girls and women.
"There are reports that women's equality could be pushed back by up to 10 years by the pandemic and this is a stark reminder that the fight for gender equality is ongoing," said Sarah Brown, the chair of Theirworld.
"The findings from this study show that when girls are locked out of school they can easily become trapped in traditional household roles which can put their education in jeopardy."
The impact of the pandemic upon women has been profound, with women's job losses due to Covid-19 1.8 times greater then men's, according to a study by McKinsey & Company.
Women comprise 39 per cent of global employment, but account for 54 per cent of overall job losses.
This is largely due to women taking on the lion's share of unpaid caring responsibilities, and working in low-paid, often insecure roles in the retail and hospitality sectors.
A report by UN Women published in September 2020 highlights women's economic insecurity, stating that the pandemic-induced poverty surge will widen the gender poverty gap – meaning, more women will be pushed into extreme poverty than men.
"Despite the clear gendered implications of crises, response and recovery efforts tend to ignore the needs of women and girls until it's too late," said UN Women's chief statistician Papa Seck.
"We need to do better."
Join our new commenting forum
Join thought-provoking conversations, follow other Independent readers and see their replies