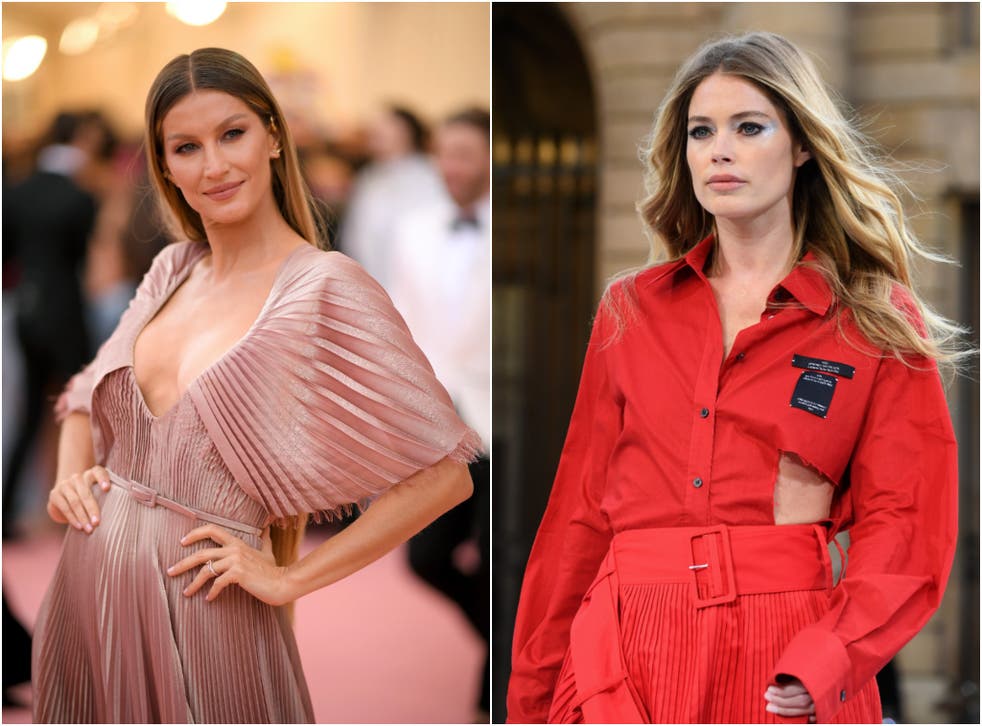 Gisele Bundchen defends Doutzen Kroes' anti-vaxx post
'I will not accept the exclusion of people based on their medical status' Doutzen Kroes wrote
Peony Hirwani
Tuesday 21 September 2021 11:44 Comments
Supermodel Gisele Bundchen has defended model Doutzen Kroes's post about how "she will not be forced to take [the Covid vaccine] shot".
The 36-year-old Dutch model shared a message in an Instagram post on Saturday (18 September) revealing that she will "not be forced" to prove her health to "participate in society".
"I will not accept the exclusion of people based on their medical status," the supermodel wrote. She added: "Freedom of speech is a right worth fighting for but we can only solve this united in peace and love!"
Bundchen, who is 41 years old, commented on Kroes' post, writing: "I know Doutzen and she is a kind and loving person."
"I can't believe the hate being directed at her because she expressed her feelings," she wrote. "It saddens me to see all the judgment and the lack of empathy in so many people's hearts. Hate is not the answer."
Adding: "The only way we can create a better world is through compassion and acceptance. I invite you to silence your mind and go deep within to find love in your heart so we can all unite in peace and create harmony in our lives and in our world. We need it more than ever."
Many other celebrities like Yolanda Hadid, model Imaan Hammam, and film producer Mohammed Al Turki also commented on Kroes's post.
This update comes after Kroes's six-month-long break from social media.
Register for free to continue reading
Registration is a free and easy way to support our truly independent journalism
By registering, you will also enjoy limited access to Premium articles, exclusive newsletters, commenting, and virtual events with our leading journalists
Already have an account? sign in
Join our new commenting forum
Join thought-provoking conversations, follow other Independent readers and see their replies