The Independent's journalism is supported by our readers. When you purchase through links on our site, we may earn commission.
This is why Gisele Bündchen left Victoria's Secret
The supermodel is still 'at peace' with her decision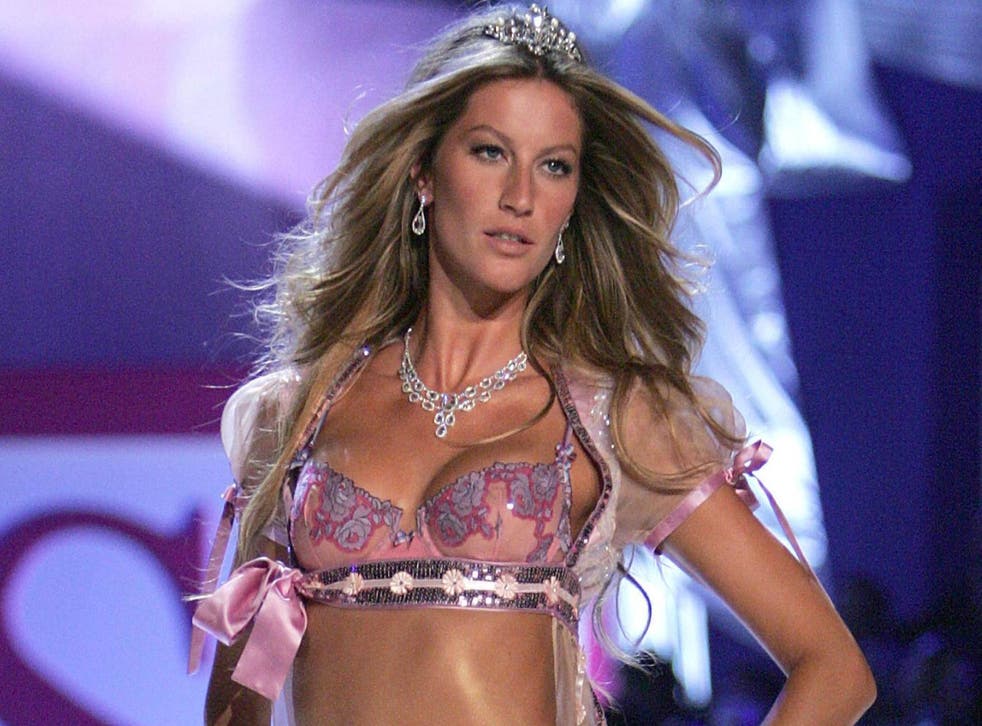 With the annual Victoria's Secret Fashion Show just a day away, models are preparing to don their wings and lingerie for the runway.
For one of the brand's most influential angels, however, the show is a reminder of her former life.
In Gisele Bündchen's new memoir Lessons: My Path to a Meaningful Life, the supermodel reflects on her incredible career modelling for Victoria's Secret - and how she made the surprise decision to leave.
Bündchen was just 19-years-old when she signed a commercial contract with the lingerie brand - when there was still a "strong division" between being a fashion model and modelling for a catalogue company, she explains in her book.
At the time, she was "so happy" for the opportunity and financial security that came with it.
Although she later became the highest-paid supermodel in the world for 15 consecutive years, in her early years of modelling, Bündchen revealed that her yearly paycheck from Victoria's Secret made up 80 per cent of her annual income.
However, despite making a name for herself as one of the brand's most recognisable models, Bündchen eventually grew tired of the lifestyle and the demands that came with being an angel.
"For the first five years, I felt comfortable modelling in lingerie, but as time went on, I felt less and less at ease being photographed walking the runway wearing just a bikini or a thong," she wrote. "Give me a tail, a cape, wings - please, anything to cover me up a little!"
So by the time the supermodel was set to renew her contract in 2006, she was conflicted.
Victoria's Secret Show 2014
"... I was at a different place in my life, and I wasn't sure I wanted to continue working there," she said.
To help her make up her mind, Bündchen relied on an unconventional method - she "crumpled up two small pieces of paper" with the words "yes" and "no" on them, "and placed them inside an empty teacup.
Victoria's Secret Fashion Show in Shanghai

Show all 16
"I closed my eyes and set an intention: whatever piece of paper I chose would be for my highest and best self and be the right decision," she explained.
And although the chosen piece of paper ended her career with Victoria's Secret, the supermodel said she's "at peace" with the decision - as it was the answer she "unconsciously wanted to hear."
Support free-thinking journalism and attend Independent events
Bündchen's book is available here.
Register for free to continue reading
Registration is a free and easy way to support our truly independent journalism
By registering, you will also enjoy limited access to Premium articles, exclusive newsletters, commenting, and virtual events with our leading journalists
Already have an account? sign in
Register for free to continue reading
Registration is a free and easy way to support our truly independent journalism
By registering, you will also enjoy limited access to Premium articles, exclusive newsletters, commenting, and virtual events with our leading journalists
Already have an account? sign in
Join our new commenting forum
Join thought-provoking conversations, follow other Independent readers and see their replies