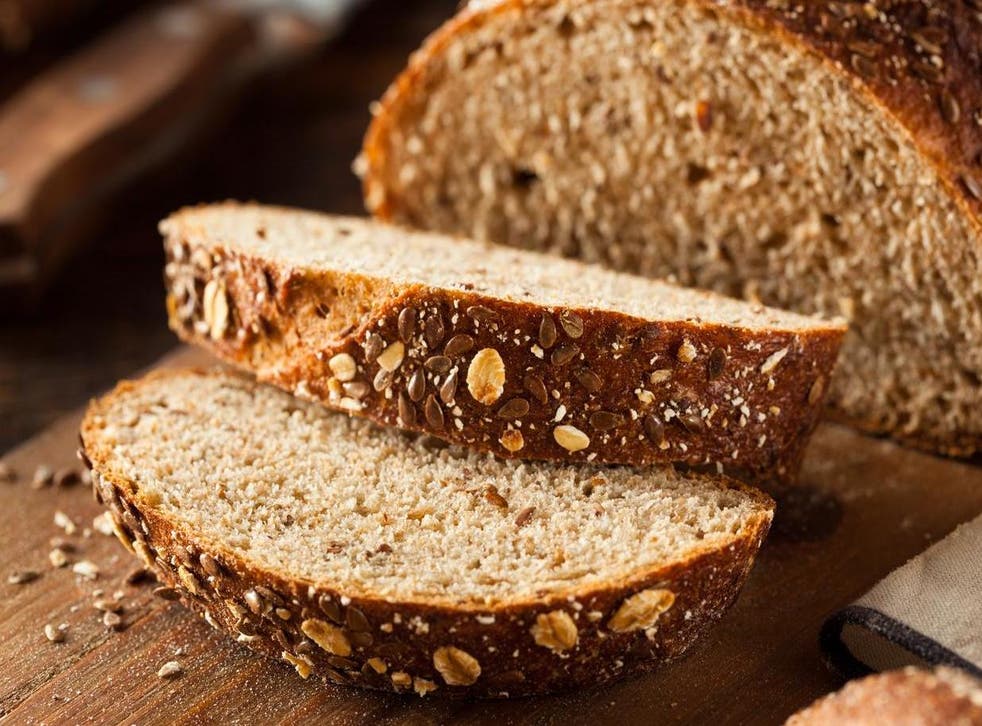 Gluten-free bread found to contain ingredients used in makeup and the oil drilling industry
Experts have claimed that many gluten-free loaves are 'worse than the breads they are replacing'
With a growing number of people living with digestive conditions, such as coeliac disease, Britain's shopping basket is becoming increasingly free-from.
So much so, that consumers spent an extra £230, on free-from food and drink in 2017, causing market value to surge by 40.1 per cent to £806.1m.
But now researchers are warning that products like gluten-free bread might not be as nutritious as shoppers are led believe.
According to findings revealed in a new Channel 5 documentary, Secrets of Your Supermarket Food, gluten-free bread can contain up to 27 different ingredients, some of which are "not strictly speaking food substances".
"Nearly half of us in the UK have put a free-from product in our shopping trolley over the past year and I'm one of them," says presenter Sian Williams.
Stunning photos of food by Anett Velsberg

Show all 13
"I've been gluten-free for a while but this has been a bit of a wake-up call for me."
During the investigation, Chris Young, a spokesperson for the Real Bread Campaign, revealed that one supermarket's own-brand product contained an alarming number of ingredients that "you probably don't recognise the names of".
"You start off with water, rice flour, tapioca starch and maize starch. Instead of just one flour you've got several different grains there," Young said.
"Then you start getting to things like humectant and glycerine, which you find in make-up. That's to keep it moist."
Young also revealed how this particular product contained xanthan gum, an ingredient used in the oil drilling industry as a lubricant.
"I'm not sure if I want to be feeding that to myself or my kids," he added.
Joanna Blythman, an investigative food journalist, also appears in the documentary and states that many gluten-free loaves are "worse than the breads they are replacing".
In response to the claims, the Gluten Free Industry Association said: "All food additives are assessed for safety and approved by the European Food Safety Authority.
"The gluten-free diet is the only treatment for coeliac disease and within a balanced and healthy diet, gluten-free products play a role alongside naturally gluten-free foods."
The British Retail Consortium also stated: "Retailers do not present these products as healthier.
Support free-thinking journalism and attend Independent events
"However the media, lifestyle coaches and celebrities have raised awareness about perceived benefits. This has resulted in people choosing a diet they believe to be healthier."
Secrets of Your Supermarket Food will air on Channel 5 on 7 March at 9pm.
Register for free to continue reading
Registration is a free and easy way to support our truly independent journalism
By registering, you will also enjoy limited access to Premium articles, exclusive newsletters, commenting, and virtual events with our leading journalists
Already have an account? sign in
Register for free to continue reading
Registration is a free and easy way to support our truly independent journalism
By registering, you will also enjoy limited access to Premium articles, exclusive newsletters, commenting, and virtual events with our leading journalists
Already have an account? sign in
Join our new commenting forum
Join thought-provoking conversations, follow other Independent readers and see their replies