You can't ask me that: Going anywhere nice this year?
Continuing her series tackling socially unacceptable questions, Christine Manby asks whether going on holiday has become a faux pas
Wednesday 02 January 2019 11:02
comments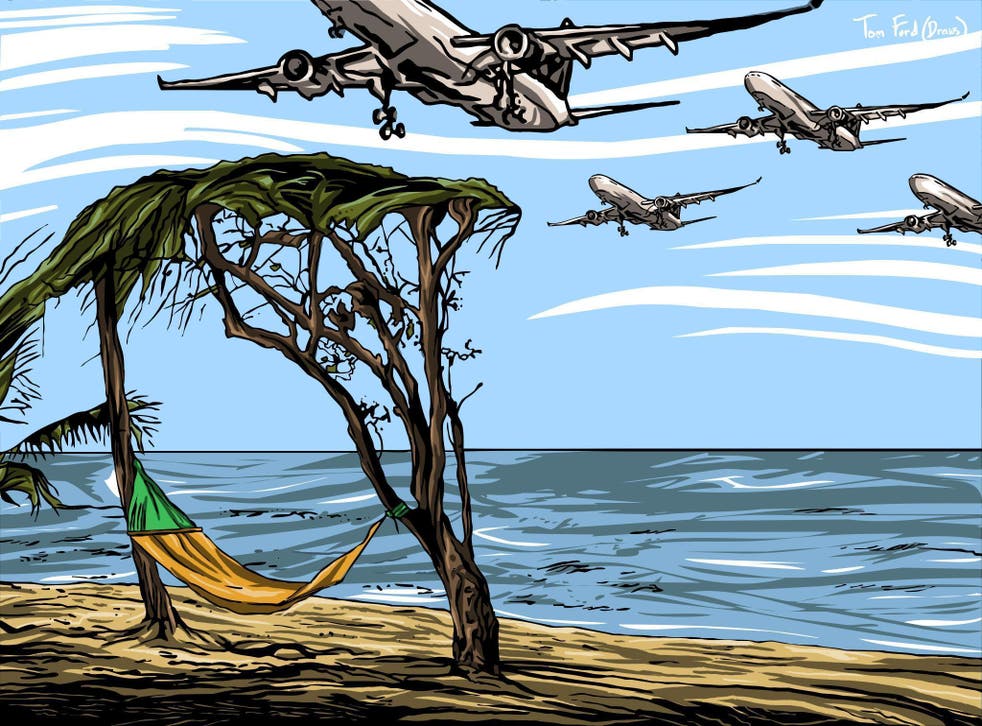 "Going anywhere nice this year?" was always the second question a hairdresser asked. Right after the classic "who did this cut then?", delivered while examining your grown-out layers with a look of thinly veiled disgust. "Well, actually, Andrea, it was you..."
Let's get back to holidays. Quick. Much safer ground. It's the sort of question you can ask anyone without causing a fight. Who doesn't like talking about holidays? Holidays they've been on. Holidays they're going on. Holidays they would like to go on if their lottery numbers came up. You can get at least three perms' worth of conversation out of this single simple topic. At least you used to be able to. Holidays are no longer the guilt-free pleasure they used to be, you know.
"We've booked a mini-break to Barcelona, actually. We're staying in an Airbnb right on Las Ramblas."
Join our new commenting forum
Join thought-provoking conversations, follow other Independent readers and see their replies