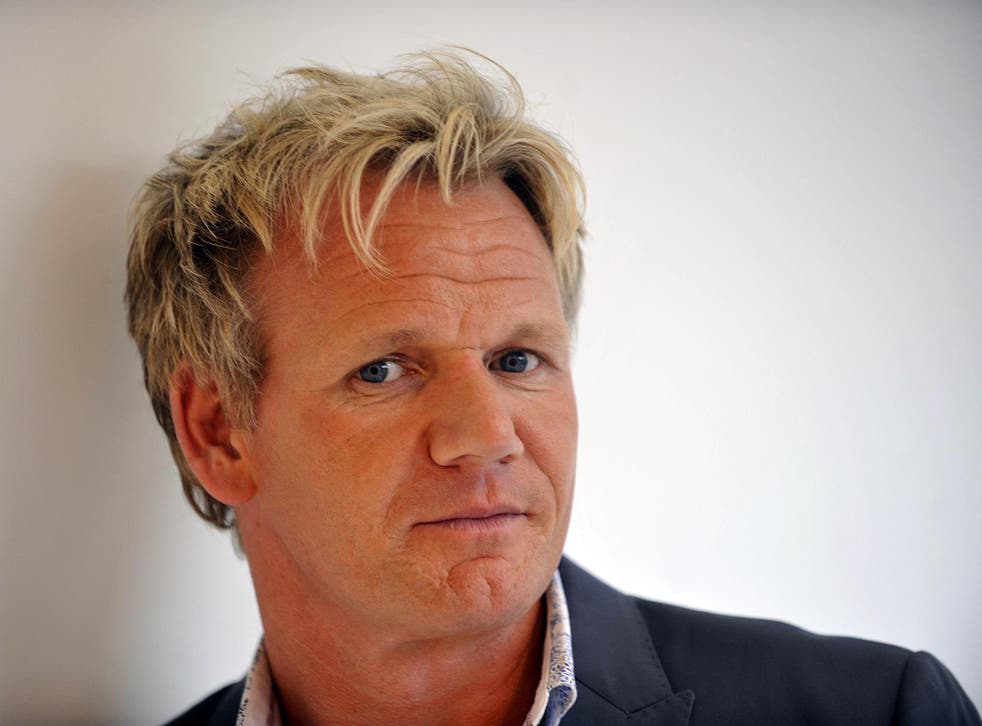 Gordon Ramsay on his plans to rid the restaurant industry of its cocaine problem
The celebrity chef claims a customer asked him to sprinkle the class A drug on a soufflé
Kashmira Gander
Thursday 12 October 2017 10:32 Comments
Gordon Ramsay has spoken out about the moment a customer asked one of his waiters for a plate off which to snort cocaine, as he pledges to rid the industry of the class A drug.
The celebrity chef has labelled cocaine the "hospitality industry's dirty little secret", claiming that a diner once requested the white powder be sprinkled over a souffle.
In a test of 31 restaurant toilets around the world as part of his ITV documentary Gordon Ramsay On Cocaine, he found traces of cocaine in all but one.
The chef revealed in an interview with the Radio Times how a diner at one of his restaurants asked for a plate to snort cocaine off in the toilet, before requesting a fresh one.
Describing the behaviour of a couple in a separate incident, he added: "When dessert arrived the couple came to me and said, 'Look, everyone on the table is happy you're here, but can you make a soufflé like never before and combine icing sugar with coke and dust it?'"
Ramsay says he "laughed it off" and said there was "no way" he would use the drug in a dish, so prepared it in a way that the couple couldn't tell if the drug was "on or off," Ramsay told the Radio Times.
World's 10 deadliest street drugs

Show all 10
"I set the soufflé down. Didn't even say goodbye. I just left out the back door," he added.
The culture of cocaine use in kitchen has personally affected Ramsay, as his late head chef David Dempsey died in 2003 after taking the stimulant.
The documentary sees Ramsay meet smugglers and assassins, watch the drug being made in South and Central America.
Register for free to continue reading
Registration is a free and easy way to support our truly independent journalism
By registering, you will also enjoy limited access to Premium articles, exclusive newsletters, commenting, and virtual events with our leading journalists
Already have an account? sign in
Join our new commenting forum
Join thought-provoking conversations, follow other Independent readers and see their replies