Gordon Ramsay jokes that he's looking forward to 'getting back to see my f***ing neighbours in Cornwall'
'I've invited Joe Biden for breakfast,' celebrity chef jokes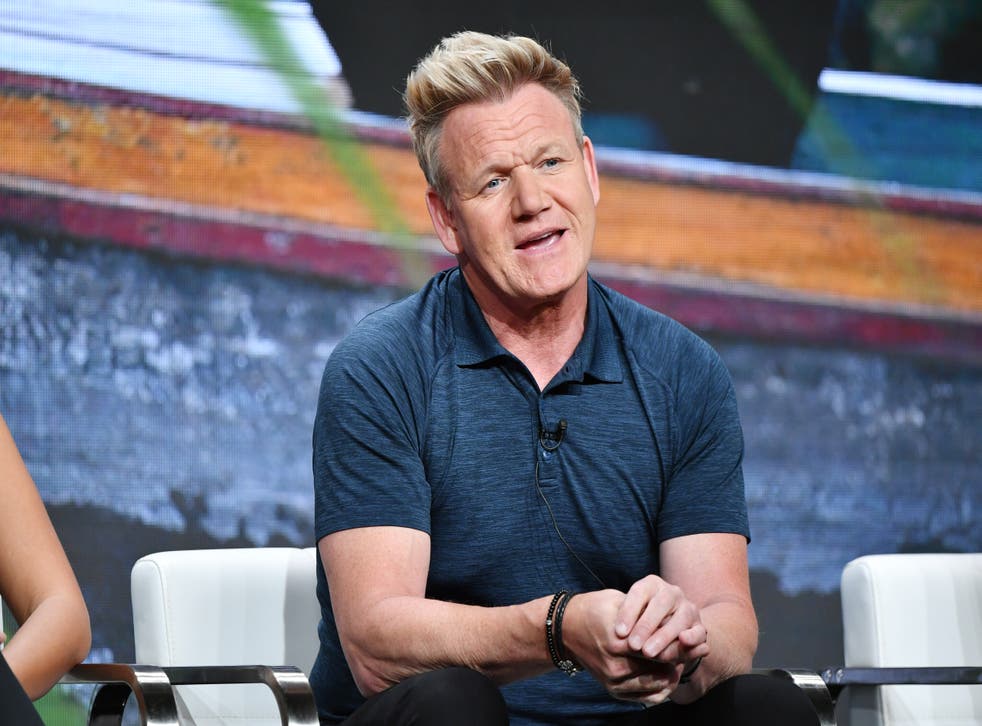 Gordon Ramsay has said that he is looking forward to returning to his second home in Cornwall post-lockdown.
The celebrity chef sparked a backlash in April last year when he left London during the first lockdown to stay at the holiday home, with local residents criticising his "arrogance and disregard for government directives".
Now, in a new interview with PA, Ramsay has teased that he will go back to Cornwall at the earliest opportunity.
When asked what he was looking forward to doing once lockdown restrictions ease, he replied: "Getting back to see my f***ing neighbours in Cornwall."
He added: "And guess what? I've invited Joe Biden for breakfast... .Wait till you see who I've got coming for f****ing breakfast. Big Joe!"
Ramsay pointed out that Mr Biden is set to attend the G7 meeting in the Carbis Bay beach resort close to St Ives later this year.
"You know he's coming down for the G7," he said before adding that his neighbours are "going to go crazy".
Ramsay also spoke about how he has been able to spend more time with his family in lockdown, referring to his one-year-old son, Oscar, as his "best mate".
"Having the chance to spend that time with your family is unprecedented," the 54-year-old TV chef said.
"So, we were very fortunate having all seven of us together - the only one we're missing now is Jack, he's off as a Royal Marine, active, and so again, you depend on those Zoom calls."
Ramsay went on to explain how lockdown has been harder for his older children: Megan, 23, Jack, 21, Holly, 21, and Matilda, 19.
"But it's much harder for the 18 to 25-year-olds because they can't see a way out as you can as an adult and a parent and so the reconnect is extraordinary," he said.
"And on top of that is the quality time. I must have gone through about 150 diapers with Oscar. I can literally change a nappy now with my eyes closed and he's become my best mate."
Register for free to continue reading
Registration is a free and easy way to support our truly independent journalism
By registering, you will also enjoy limited access to Premium articles, exclusive newsletters, commenting, and virtual events with our leading journalists
Already have an account? sign in
Register for free to continue reading
Registration is a free and easy way to support our truly independent journalism
By registering, you will also enjoy limited access to Premium articles, exclusive newsletters, commenting, and virtual events with our leading journalists
Already have an account? sign in
Join our new commenting forum
Join thought-provoking conversations, follow other Independent readers and see their replies