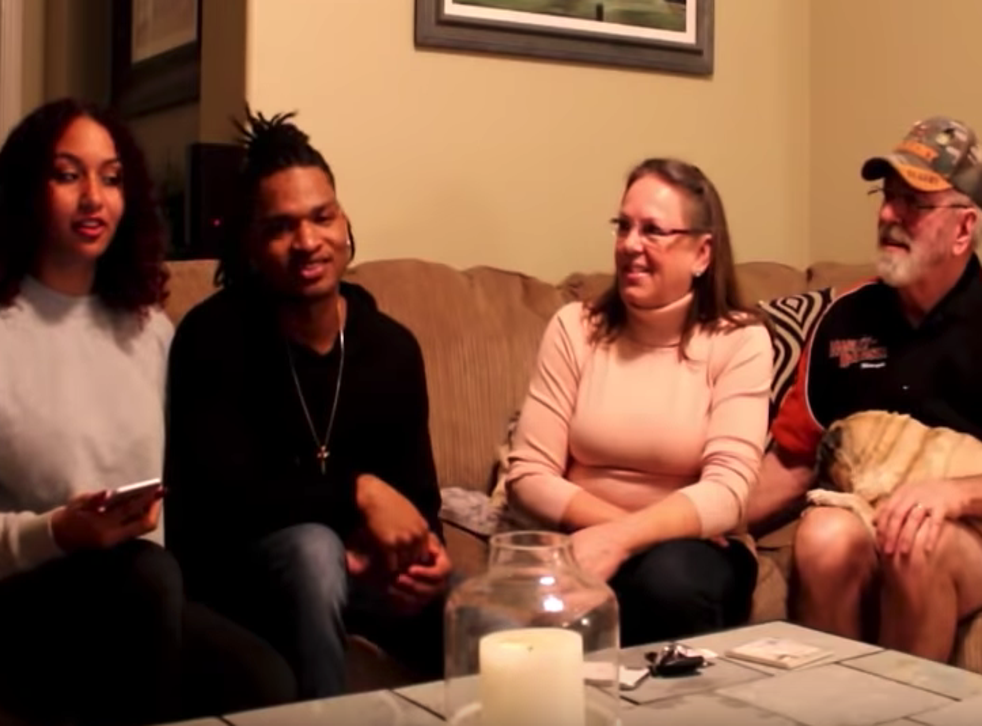 Grandma and stranger who met because of accidental text are spending fourth Thanksgiving together
Text was originally meant for her grandson 
A grandmother and stranger who became friends after she accidentally invited him to Thanksgiving dinner plan to spend the holiday together for the fourth year in a row.
In 2016, Wanda Dench, from Arizona, texted the number she thought belonged to her 24-year-old grandson and invited him for the holiday - but the number actually belonged to then-17-year-old Jamal Hinton.
Rather than ignore the unknown number, the pair sent each other selfies. "You're not my grandma," Hinton replied, before asking if he could still come to Thanksgiving dinner.
"Of course you can. That's what grandmas do… feed everyone," Dench said at the time in an exchange that later went viral.
Spending Thanksgiving together has since become a tradition for Dench and Hinton and their families.
This year, which marks the fourth year that the two will be spending the holiday together, Dench will join Hinton at his girlfriend Mikaela's aunt's house, according to ABC News.
Ahead of their plans, the 20-year-old told Good Morning America that "[Wanda] is a really good person".
"I really enjoy the time I spend with her," he said.
Of the unlikely relationship, Dench, who told ABC News that she moved around a lot growing up because her father was in the military, said: "We moved around a lot so I was always going to new places. And so strangers were not strangers to me."
Best Thanksgiving films to watch with your loved ones

Show all 10
"Family is more than blood," she continued. It's the people you want to be with."
In addition to catching up over Thanksgiving dinner, the pair are also expected to document their annual reunion on Twitter with a selfie, as they do each year.
Join our new commenting forum
Join thought-provoking conversations, follow other Independent readers and see their replies