The Independent's journalism is supported by our readers. When you purchase through links on our site, we may earn commission.
Grandfather leaves touching note on free bucket of baseballs about cherishing time with family
'If you are a father, cherish these times. You won't believe how quickly they will be gone'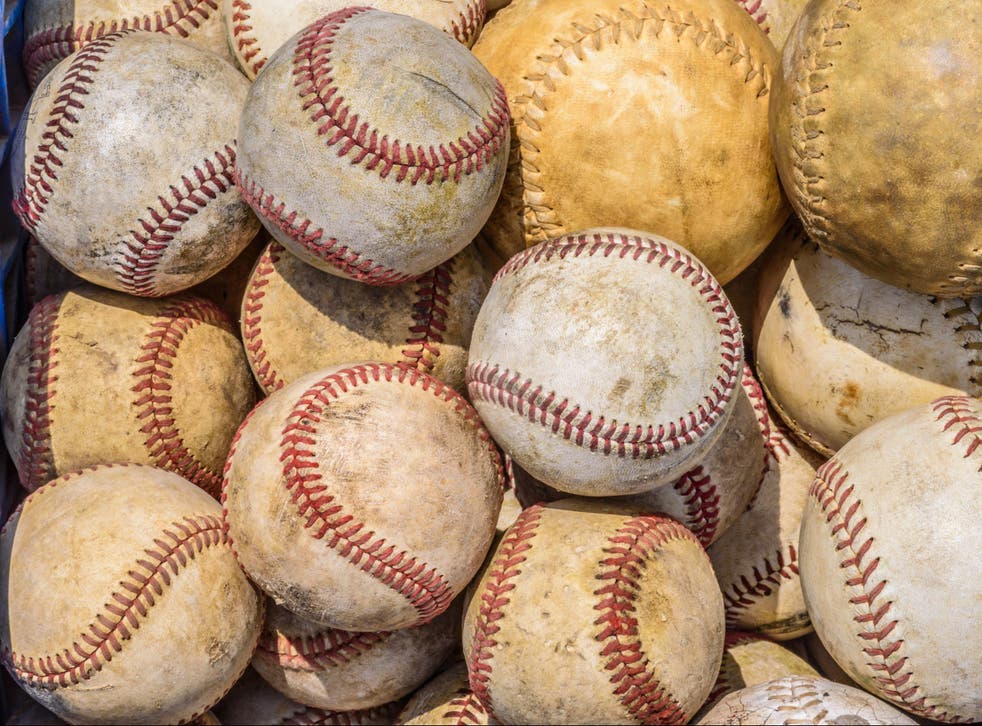 A grandfather has reminded people about the importance of cherishing family time with a note left on a bucket of used baseballs.
While cleaning out his garage, Randy Long, a grandfather from Alabama, found baseballs that he used to pitch to his son and then to his grandson.
As both his son and grandson are now older, Mr Long decided to donate the balls to a local batting cage, where he also left the touching note. It was shared on Twitter by his grandson Ethan Anderson.
In the note, he writes of his hope that someone can use the free balls in the batting cages, before remembering the times he used them with his own family.
"Hope someone can use some of these balls in the batting cages. I found them cleaning out my garage. I pitched them to my son and grandson for countless rounds. My son is now 46 and my grandson is 23," the grandpa wrote.
"I am 72 and what I wouldn't give to pitch a couple of buckets to them. They have both moved away.
"If you are a father, cherish these times. You won't believe how quickly they will be gone."
Long concluded the note adding: "PS, give them a hug and tell them you love them every chance you get!"
On Twitter, where Anderson captioned a photo of the note: "My grandad left an old bucket of balls at the batting cages we used to go to with this note on them... I'm not crying, you're crying," the gesture has been liked more than 220,000 times.
"So f***ing refreshing to see a man very directly talk (write) openly about love, his feelings, his family members, and being a father. Your grandpa is pretty damn cool. Please thank him for this," one person commented. 
Another said: "My dad and I played catch well into his 70s and my 40s. Dad passed away in February. I would do anything to throw the ball with him one more time. This was awesome."
Following the emotional response to the post, Anderson said he "appreciates the love" and promised he would be going to the batting cages with his grandpa soon.
"Damn I didn't expect this. I appreciate the love.I'll be going to the cages with him soon, don't worry," he wrote.
As for why he decided to share the note, Anderson told ABC News: "When I first saw the note, it made me tear up a little bit because my granddad is not usually a very emotional guy, so when I saw that side of him it made me a little emotional as well.
"So that was special for me and that's really why I decided to post it."
Register for free to continue reading
Registration is a free and easy way to support our truly independent journalism
By registering, you will also enjoy limited access to Premium articles, exclusive newsletters, commenting, and virtual events with our leading journalists
Already have an account? sign in
Register for free to continue reading
Registration is a free and easy way to support our truly independent journalism
By registering, you will also enjoy limited access to Premium articles, exclusive newsletters, commenting, and virtual events with our leading journalists
Already have an account? sign in
Join our new commenting forum
Join thought-provoking conversations, follow other Independent readers and see their replies