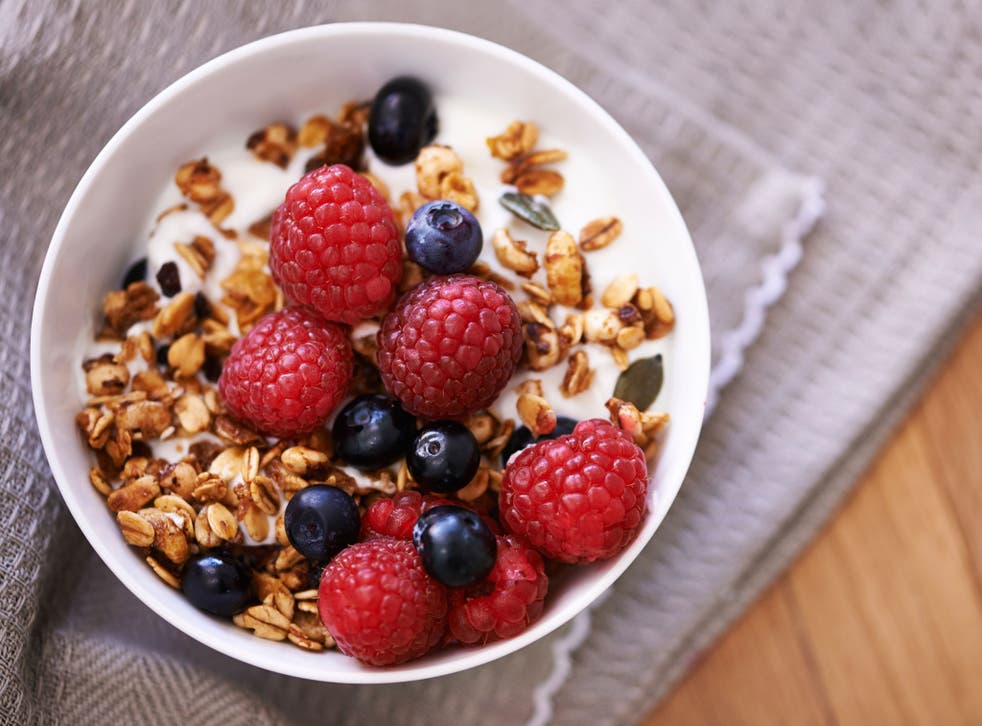 Why you need to stop eating granola for breakfast, according to health experts
The popular food contains enough sugar to rival chocolate cake
Tom Embury-Dennis
Wednesday 31 August 2016 16:27 Comments
Granola is commonly thought of as something you should have for breakfast, but that approach could be very bad for your health.
It should actually be considered a dessert, according to the US government's dietary guidelines. That's because it regularly comes with enough sugar to rival a chocolate cake.
A 100g serving of Tesco's Super Berry Granola, a fairly average portion size for many adults, contains more than 20g of sugar. That's more than there is in Tesco's Belgian Chocolate Eclairs.
That stands in contrast to corn flakes, which contain just 8g of sugar for every 100g serving.
A high-sugar diet has been linked to an increased risk of a range of serious illnesses, from diabetes and heart disease to cancer.
Dr James Caleb Jackson created the world's first granola recipe in 1863. But it isn't something fans would recognise today.
The dish, which he named "granula", was just dense bran granules soaked in milk, and no added sugar.
But 153 years later sugar has become essential, both due to the taste and the fact it produces the clumpy texture.
Six healthy breakfast recipes to try

Show all 6
Cassie Bjork, a registered dietician, told the New York Times: "When I think of granola, I think of piles of sugar.
"It's advertised as a healthy choice. But the reality is that it's usually not."
It's not just granola bought in shops either. Most homemade recipes also contain lots of sugar.
Amy Roskelley gives a sugar-free version on her Super Healthy Kids website, which uses egg white, cinnamon and fresh fruit.
However, Ms Bjork advises to stay away from granola altogether, naming the food as one of "five foods to skip this year" on her website.
Register for free to continue reading
Registration is a free and easy way to support our truly independent journalism
By registering, you will also enjoy limited access to Premium articles, exclusive newsletters, commenting, and virtual events with our leading journalists
Already have an account? sign in
Join our new commenting forum
Join thought-provoking conversations, follow other Independent readers and see their replies