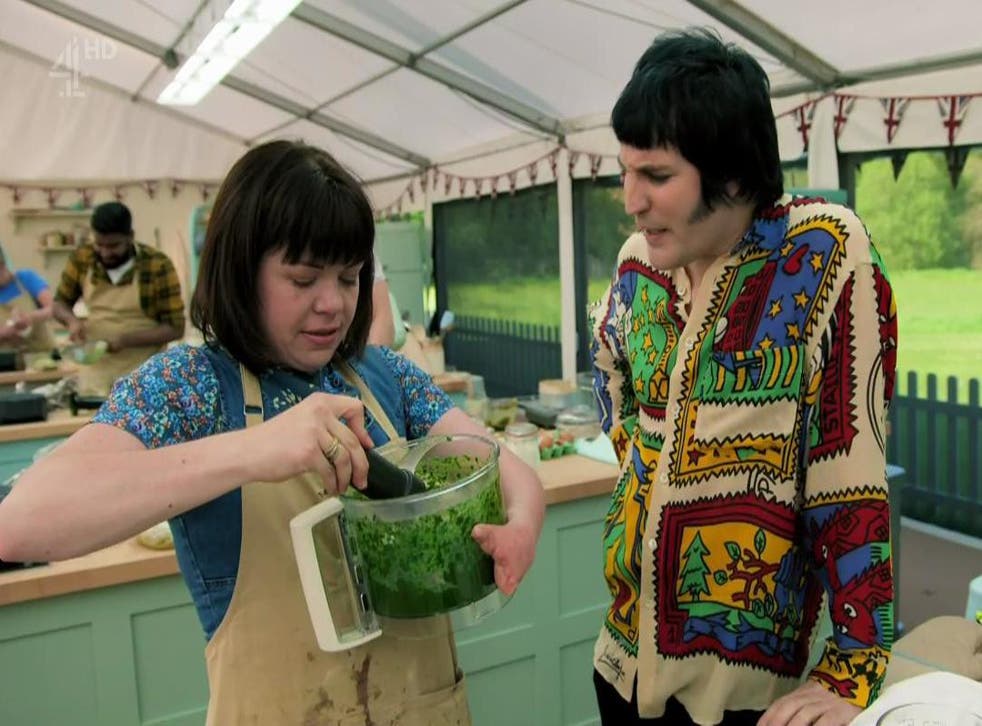 Great British Bake Off's Briony Williams explains why she chose not to mention her disability on the show
'Just because you've got a disability, you can do just as well as anyone else'
Former Great British Bake Off contestant Briony Williams has spoken out about her decision not to mention her disability on the show.
Throughout her stint on this year's series, Williams was praised on social media for representing people with disabilities on screen, even though it was something she never directly addressed.
"Literally burst into tears seeing @brionymaybakes in the #GBBO tent because I've realised I'd never seen anyone with a little hand like me on TV before," one person tweeted.
In fact, Wiliams told the BBC Ouch podcast that it took some viewers weeks before they even noticed she had a disability.
"People would tweet, 'I'm sure Briony had a hand last week'," she said.
Explaining why she and Channel 4 chose not to mention what she has dubbed her "little hand", the 33-year-old said: "I specified early on that I didn't want them to make a big deal out of it because I just wanted to see how people would view it".
Williams went on to say that her disability is "a part of me, not all of me" before adding: "It's not that I'm embarrassed about it or ashamed of it in any way. I want to be there on my own merit and I don't want people to think that I'm getting special treatment.
"It was almost kind of trying to prove that just because you've got a disability, you can do just as well as anyone else".
The contestant, who won 'star baker' during pastry week, was given the option to use special equipment to help her during the competition but she refused.
Even when her husband, Steve, suggested she make an exception during the spice-themed week, when she had to use string to create a biscuit chandelier, Williams found an alternative way around the tricky task.
I just did it with a stapler," she explained.
"And everyone was like, 'Oh, that's a good idea'. You just find a way around it.
"My mum always had the approach with me – if you can't do something, just figure a way out.
"I've never looked at it like it was any kind of disadvantage, I just had my own way of doing things."
Despite making it into the final four, Williams was knocked out of the competition during Patisserie Week.
Rahul Mandal went on to win the 2018 Great British Bake Off, beating Ruby Bhogal and Kim-Joy Hewlett.
Support free-thinking journalism and attend Independent events
Join our new commenting forum
Join thought-provoking conversations, follow other Independent readers and see their replies