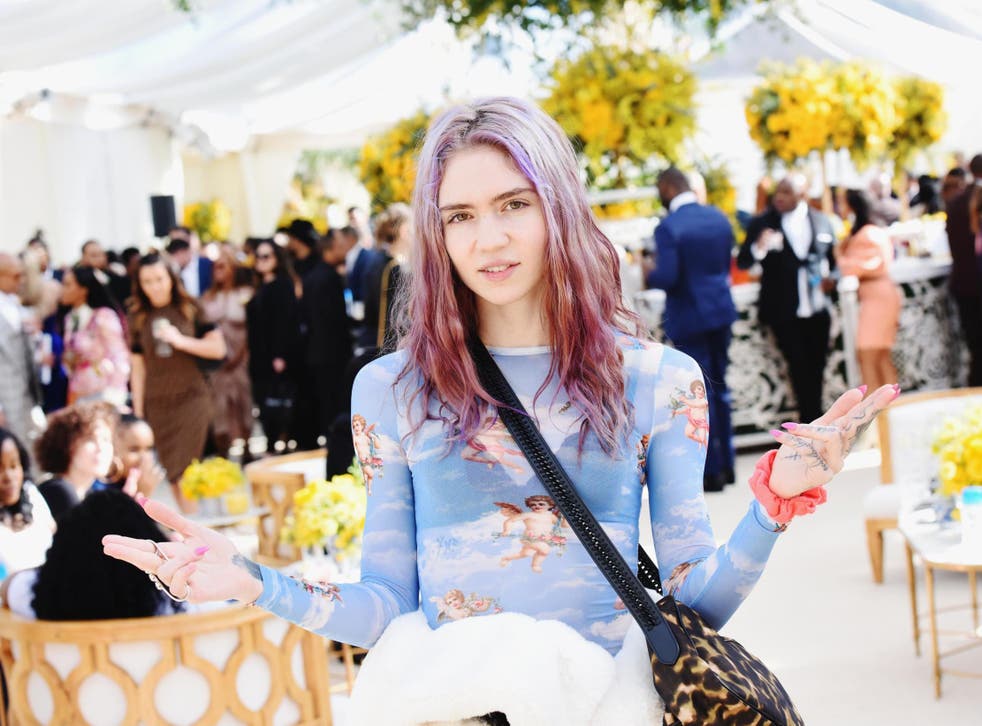 Grimes shares nickname for son with Elon Musk X Æ A-Xii
Singer was forced to change child's name to comply with California law
Olivia Petter
Saturday 30 May 2020 10:49 Comments
Grimes has revealed what she calls her son, X Æ A-Xii.
The singer gave birth to her first child with Tesla billionaire Elon Musk earlier this month.
When the couple unveiled the name, many people scrambled to work out what it meant and how it was pronounced.
According to Grimes, the name is simply pronounced "X A I", but speaking to Bloomberg, she clarified that she calls him "Little X".
But Grimes's pronunciation of her son's full name differs from Musk's.
Speaking to Joe Rogan on his eponymous podcast, Musk said that AE was pronounced like "Ash".
"I mean it's just X, the letter X," Musk said, adding: "Um, and then, the Æ is, like, pronounced 'Ash'. And then, A-12, A-12 is my contribution."
During the interview, the SpaceX founder acknowledged that Grimes was the one who had chosen the name, telling Rogan: "First of all, my partner is the one that, actually, mostly, came up with the name."
He said A-12 referred to Archangel 12, "the precursor to the SR-71, coolest plane ever".
Grimes explained the meaning in full on Twitter: "X, the unknown variable, Æ, my elven spelling of AI (love &/or artificial intelligence), A-12 = precursor to SR-17 (our favourite aircraft). No weapons, no defences, just speed. Great in battle, but non-violent."
However, the couple were forced to change "A-12" to A-Xii" in order to comply with California Law, which does not allow for numbers to be included in a person's name.
Register for free to continue reading
Registration is a free and easy way to support our truly independent journalism
By registering, you will also enjoy limited access to Premium articles, exclusive newsletters, commenting, and virtual events with our leading journalists
Already have an account? sign in
Join our new commenting forum
Join thought-provoking conversations, follow other Independent readers and see their replies