Gucci fans are disappointed the brand's new diversity initiative is only in North America
'Wouldn't it be best to have these programs in Europe and Italy?'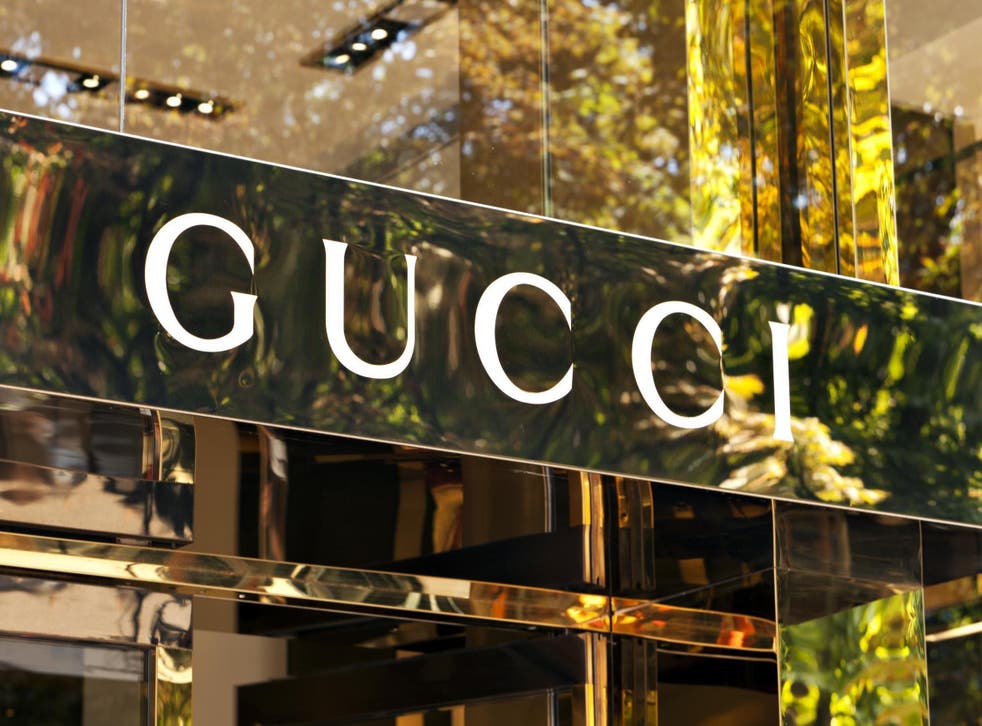 A month after Gucci was embroiled in a blackface scandal, the brand is now facing criticism over its new diversity program - which will only be in North America.
On Tuesday, Gucci announced its new campaign Gucci Changemakers on social media.
According to the Italian brand, Changemakers is a "community fund and scholarship program for North America alongside a global volunteering program" that "will fuel the company's commitment to creating lasting social impact in our communities and within the fashion industry".
The initiative includes a $5m fund that will be dedicated to building "strong connections and opportunities within the African-American community and communities of colour at-large, while bringing positive change and inspiring solutions for a better future".
Almost immediately after the new program was revealed some fans began to question why it was limited to North America, and not available on a more global scale.
Blackface controversy in popular culture

Show all 6
On Instagram, where the announcement was liked more than 90,000 times, one person wrote: "Where is Gucci's Changemakers community fund and scholarship program for Europe? We also need change here."
Another said: "This is great and full of positive intentions, but why is your action only dedicated to the US black community in the States? It's very close to stigmatisation, don't you think."
"Why are you only focusing on North America?" someone else asked. "What about the people in Africa who were offended by your blackface failure. Or is it that only the American dollar counts?
"North America is not the be all and end all in the story of inclusion, do your research, South Africa also had a terrible system of exclusion and segregation.
"This program doesn't seem well thought out and put together in a rush just to deal with one country's issues. PS Gucci, there's a whole world out there."
Within Gucci's new diversity initiative, just the Changemakers Volunteering program portion will be global.
According to the brand, the program will empower all "18,000 Gucci employees worldwide to dedicate up to four paid days off for volunteering activities in their local communities," however, it has only been rolled out in North America.
The program comes after Gucci announced in a public apology last month that the brand considers diversity "to be a fundamental value to be fully upheld, respected, and at the forefront of every decision we make".
"We are fully committed to increasing diversity throughout our organisation and turning this incident into a powerful learning moment for the Gucci team and beyond," the luxury company said.
Despite the backlash over the limits of the new program, some are applauding the brand for its dedication to rectifying its mistake.
"This is a move in a positive direction," one person wrote.
Designer Dapper Dan also shared his support for the initiative, writing on Instagram: "What we are announcing tomorrow is game-changing for the industry at-large.
"After meeting with some of the industry's leading black minds and others in fashion, business, and culture, we've helped Gucci come up with programs that will positively impact the black community and fashion as a whole."
Support free-thinking journalism and attend Independent events
The Independent has contacted Gucci for comment.
Register for free to continue reading
Registration is a free and easy way to support our truly independent journalism
By registering, you will also enjoy limited access to Premium articles, exclusive newsletters, commenting, and virtual events with our leading journalists
Already have an account? sign in
Register for free to continue reading
Registration is a free and easy way to support our truly independent journalism
By registering, you will also enjoy limited access to Premium articles, exclusive newsletters, commenting, and virtual events with our leading journalists
Already have an account? sign in
Join our new commenting forum
Join thought-provoking conversations, follow other Independent readers and see their replies