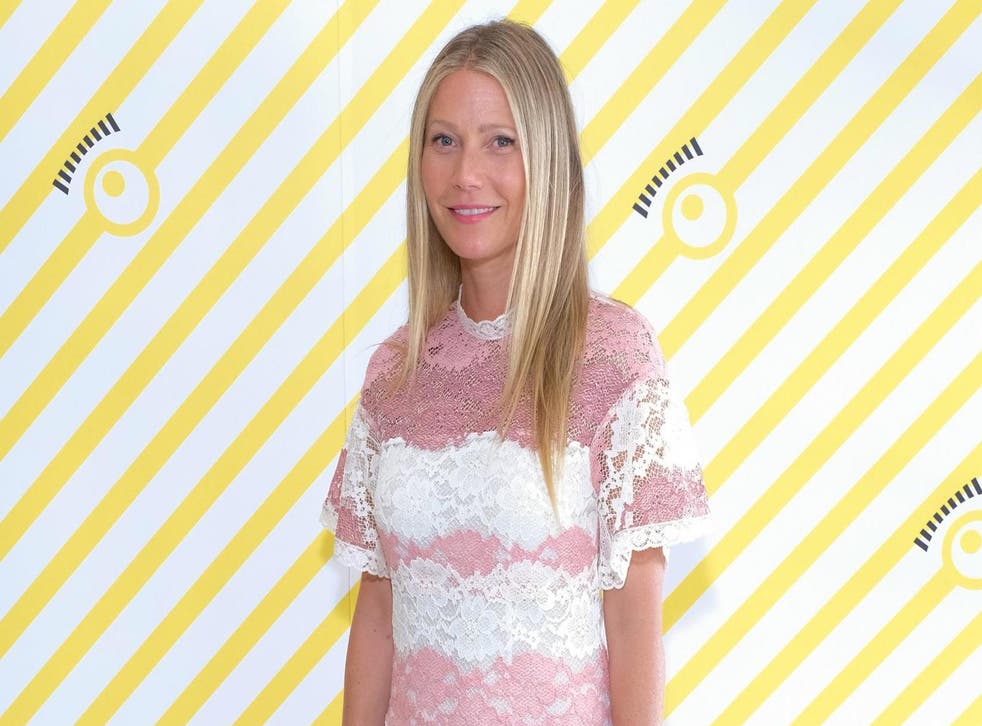 Newlywed Gwyneth Paltrow says she and ex Chris Martin were always 'meant to be together'
'Our relationship is much better like this: friends and co-parents and family'
Katie O'Malley
Thursday 17 January 2019 13:30 Comments
Gwyneth Paltrow claims that she and her ex-husband, Chris Martin, were "always meant to be together".
The 46-year-old actress has opened up about her relationship with the Coldplay front man, to whom she was married for 10 years until their split in 2014.
"It doesn't have to be the end of your relationship with somebody," the actor said of their break-up in a new interview with ES magazine.
"I think Chris and I were meant to be together and have our kids. But our relationship is much better like this: friends and co-parents and family."
Paltrow, who shares her children Apple, 14, and Moses, 12 with Martin, said they had been separated for a year before they publicly announced their divorce.
Before making the news public, the actor – who married American television writer Brad Falchuk in October 2018 – admitted she consulted several of her friends who have divorced parents about what they remember from the time of the split.
She recalled her friends telling her "it was really hard because for the first two years my parents didn't speak", "it was awful for a while", and "my parents hated each other".
"I thought, 'I would really love to skip that part'," she said. "Those kids felt they were constantly betraying one parent by being with the other."
Paltrow and Martin announced their separation on the actor's lifestyle website, Goop, with a post titled "Conscious Uncoupling".
Their statement read: "It is with hearts full of sadness that we have decided to separate.
"We have been working hard for well over a year, some of it together, some of it separated, to see what might have been possible between us, and we have come to the conclusion that while we love each other very much we will remain separate."
The pair added they would always be a family and were closer than ever.
In her latest interview with ES, the mother-of-two also opened up about her lifestyle website Goop, which has features articles about jade eggs for the womb, vaginal steaming, and included a pair of 18k gold dumbells in a gift guide.
"We do that on purpose," she said of the website's thought-provoking content.
Oscars: Every single film to win Best Picture at the Academy Awards

Show all 90
"Any time you write or talk about women's sexual health, there's a furore."
She said her team loves "to poke the bear a little bit" – something she herself credits to her "punk rock" view of pushing boundaries.
The Oscar-winner added that she believes the UK can be more welcoming to Goop's products and questions.
"But what's interesting is how far London has come in a lot of respects. People are really moving forward, even more so than in New York City."
Register for free to continue reading
Registration is a free and easy way to support our truly independent journalism
By registering, you will also enjoy limited access to Premium articles, exclusive newsletters, commenting, and virtual events with our leading journalists
Already have an account? sign in
Join our new commenting forum
Join thought-provoking conversations, follow other Independent readers and see their replies